All ready to do the black swan makeup this Halloween? Too sad you might just bump into more women who thought the same. But if you would rather be different, we tell you today how to be a black crow instead, which is a great Halloween symbol. But we make the crow bold and sexy instead of scary and ugly as some might anticipate.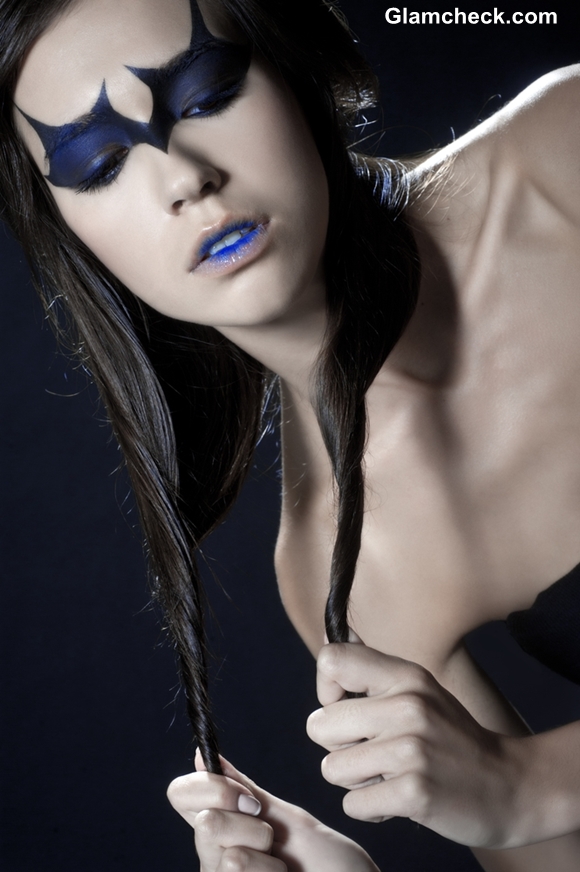 Halloween Makeup – Sexy crow
You can start by prepping your face and going in for your regular concealer foundation routine.
Next prep the eyes with an eye shadow primer on the eyelids as well as brows.
You can use a felt-pen-like eye liner to make the job easier.  First draw the shape and outline from the inspiration we have put here. It is advised to mark the centre point first and then draw on one side and repeat on the other.
Take a dark midnight blue eye shadow and fill it on your eyelids as well as highlight the tip nearer to the forehead with blue.
Next fill in the rest of the outline with either the eye liner or a black cream based eye shadow and do cover your brows.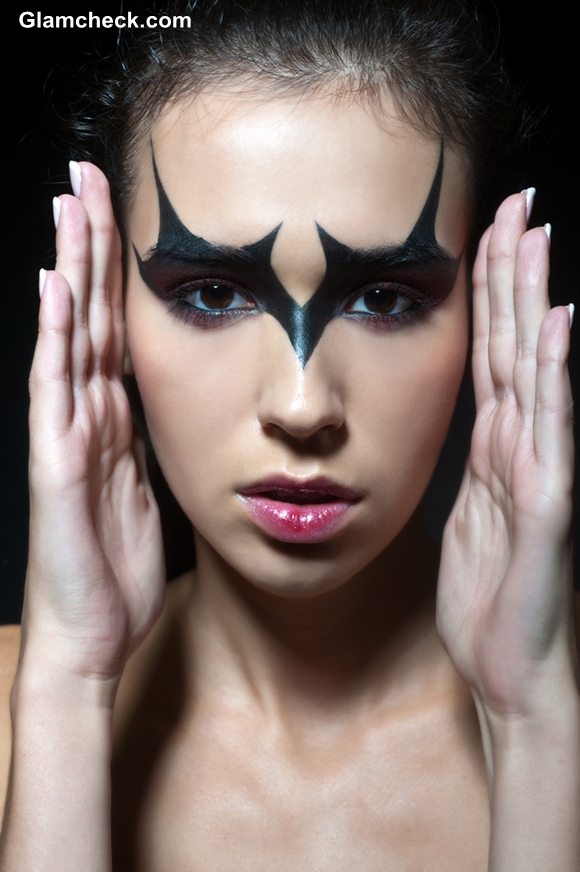 Halloween Makeup – Black Crow
Once your eyes are done, start with the lips. For the lips we advice application of a lipstain in blue or red. In case you chose red, you can use the same color in eye makeup as well.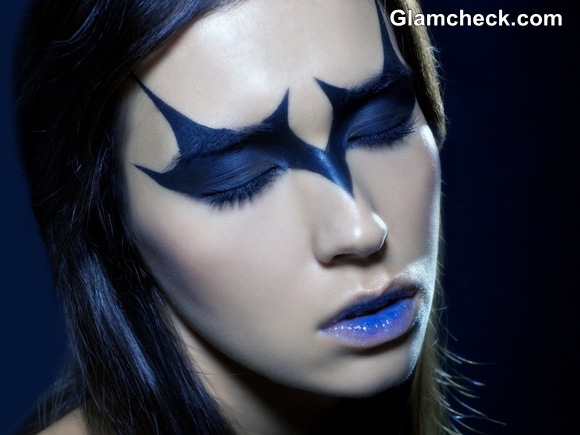 Halloween Makeup – Crow Girl
To apply the lipstain, moisturize lips first and then starting from the inside of bottom lip apply the stain directly from a felt-tip or use brush. Make sure the stain is most dense in the middle. For the rest of the lip simply use a brush to smudge.
With makeup like this you may even wear a black gown instead of a real costume and you would look great. Happy Halloween!
Image: Shutterstock