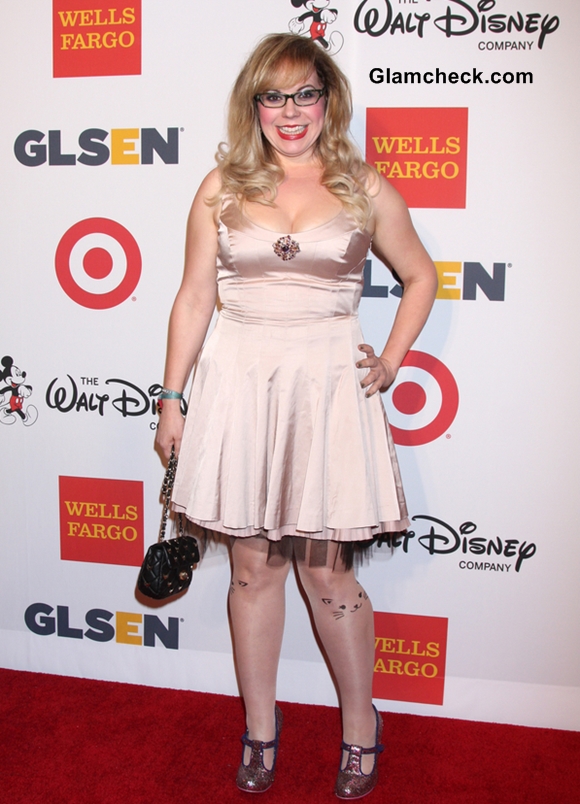 Kirsten Vangsness at 2013 GLSEN Awards
TV actress Kirsten Vangsness attended the 2013 GLSEN Awards at the Beverly Hills Hotel in Beverly Hills, California on October 18, 2013 looking incredibly cute in a lace-hemmed, flirty pink dress which showed off her recent weight loss. But it's another aspect of her look that we were more taken with.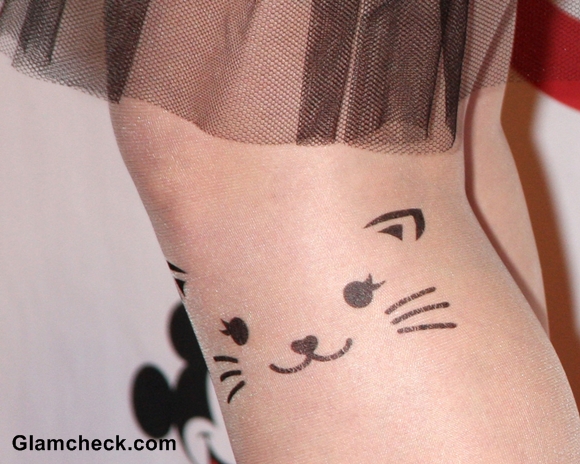 Kirsten Vangsness' Stockings Go Meow at 2013 GLSEN Awards
The Criminal Minds star wore a pair of stockings that were fairly reminiscent of her colorful character on the show. They were sheer all the way, but just below the knee there was a motif in black of a cat face including the ears, eyes, nose, mouth and whiskers.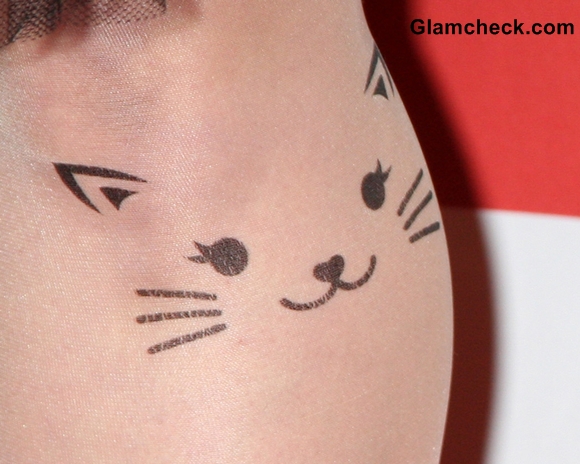 Cat Face Printed Sheer Stockings
It was, above all, a very playful addition to the ensemble and yet it made her look more than sexy. The cartoon-like motif exuded a light, fun vibe that no girl can afford to leave home without. 
Image: Shutterstock