Actress Edy Ganem was playful yet glamorous as she attended the Blue Jean Ball benefiting Autism Speaks at Boulevard 3 in Los Angeles, California on October 24, 2013.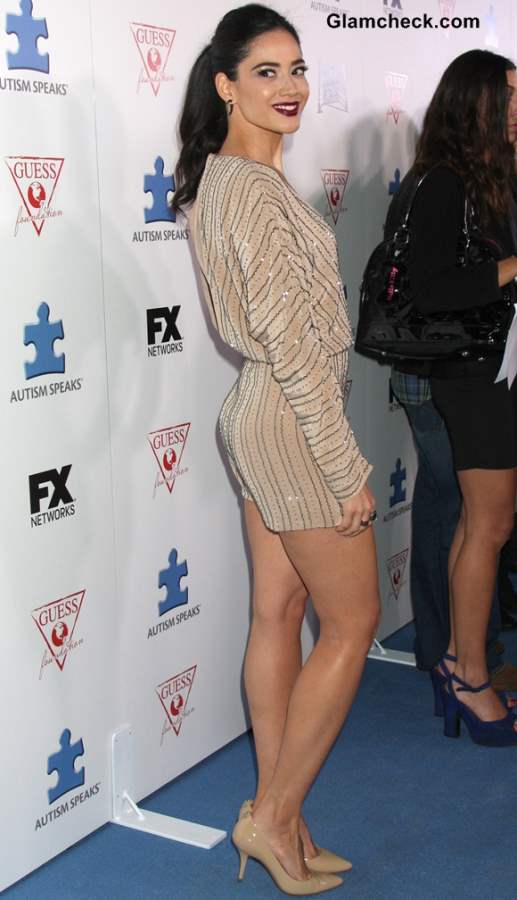 Edy Ganem Goes Glam at Blue Jean Ball 2013
Both those vibes came from her flesh toned romper by Kayat that had silver striped detailing. She paired it with nude heels, a couple of finger rings and crescent moon stick-on black earrings. But the polished finish of this 18-year-old's look undoubtedly came from her hair and makeup.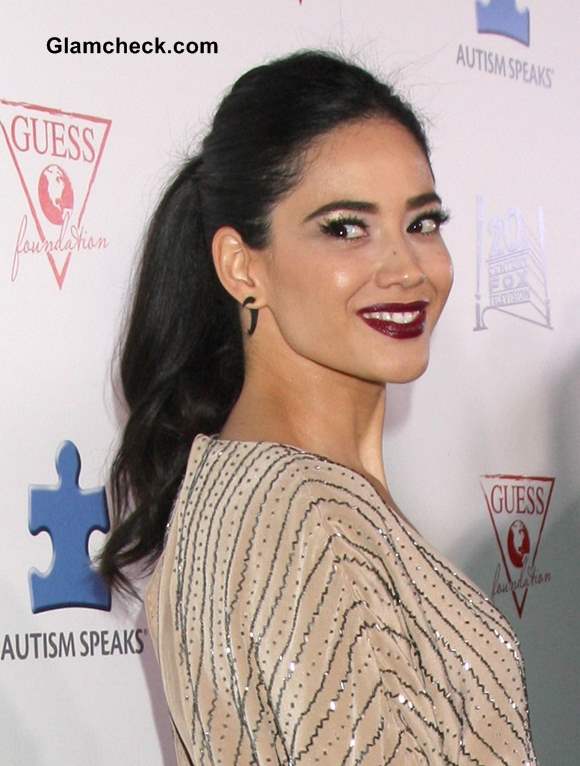 Edy Ganem Ponytail Hairstyle 2013 at Blue Jean Ball
The Devious Maids star wore her hair in a simple ponytail, the ends styled in relaxed curls that looked very natural. Her locks in general looked quite natural as they were not slicked down and heavy with product. It gave her overall appearance a refreshing vibe.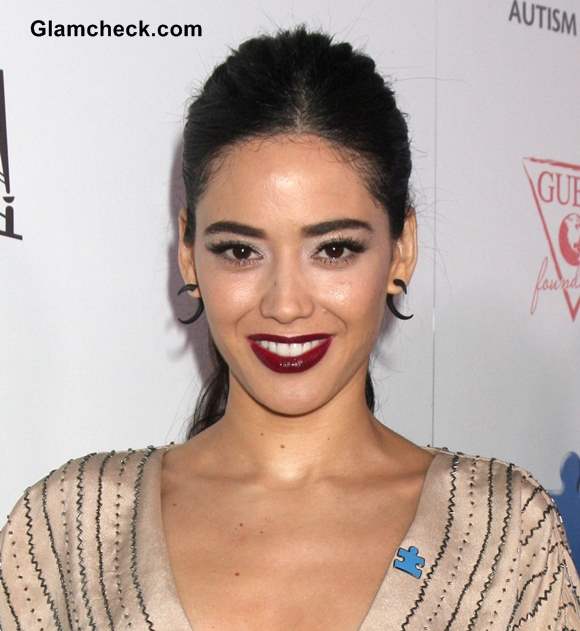 Plum Lips – Edy Ganem Makeup 2013 at Blue Jean Ball
Then came her plum lips, the focus of her face, the deep rich color lighting up her smile and going beautifully against her dusky skin tone.
Her eyes were the secondary focus of her makeup. She used a gorgeous shimmer eye shadow which was tinged with just the slightest hint of purple. The barely-there color looked magical and was set off more so thanks to her richly mascarraed eye lashes. She chose to keep her eye liner to a minimum only on the upper eye lid, as any more would have been a bit much and taken away from the lightness of her look.
Edy looked stunning, her at-ease persona and confidence just adding to her beauty, allowing the newcomer to hold her own quite strongly on a blue carpet filled with more experienced divas.
Image: Shutterstock