Singer Christina Aguilera showed off her remarkable makeup skills as the attended judges photocall for The Voice Season 5 at the Universal Studios Lot in Los Angeles, California on November 7, 2013.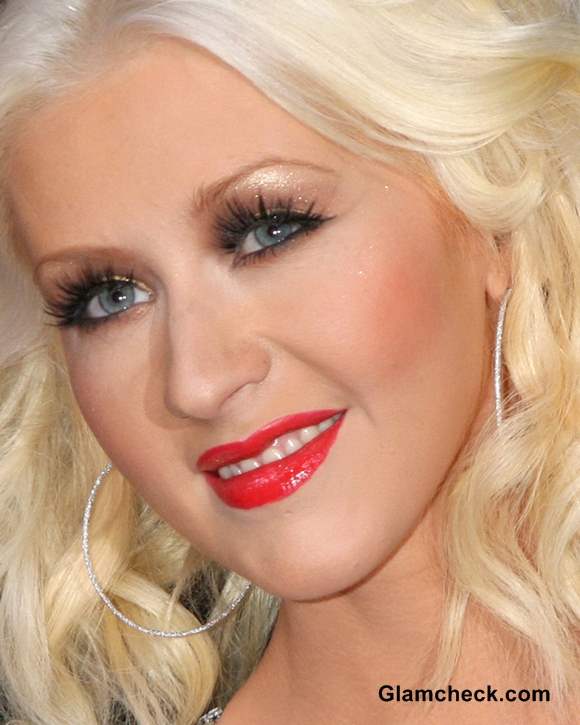 Christina Aguilera Shimmery Eyes Red Lips
Her glossy red lippie was no doubt incredible. But it was her eye makeup that made her avatar all the more breathtaking and glamorous.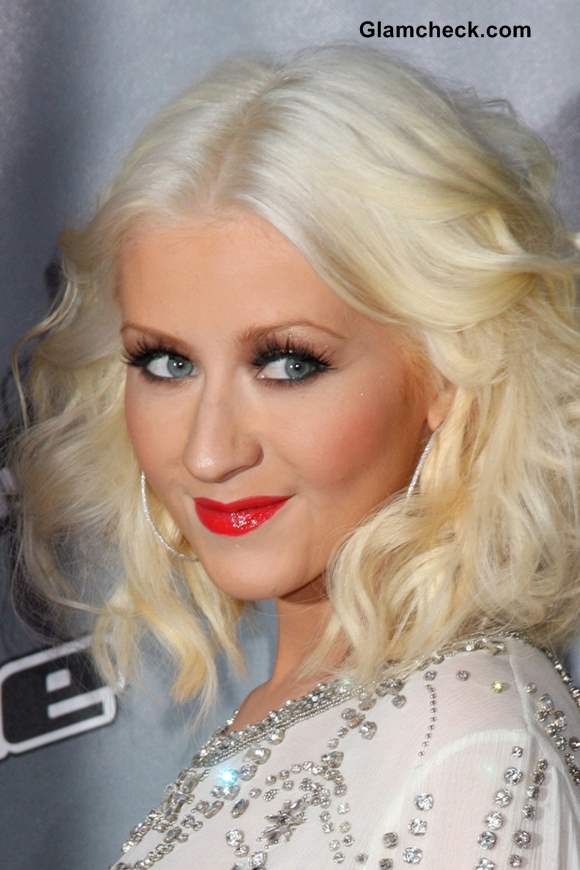 Christina Aguilera  Red Lips Makeup 2013
She wore false eye lashes which were mascaraed and lined lightly, giving way to a nude eye shadow that was a shade or two darker than her skin tone. The eye shadow had a glossy finish and a little glitter that looked very like dew drops. As you can see, the eye shadow was what defined her look. The color and style was contemporary and definitely something that any fashionista would be proud of sporting. 
Image: Shutterstock