Since holiday season is approaching, we all want to know how to look drool worthy and stylish by the beach. So we compared two cover-ups from the Moscow Fashion Week, Russian and other foreign designers who presented their collections for spring-summer 2014 on October 31, 2013 in Moscow, Russia.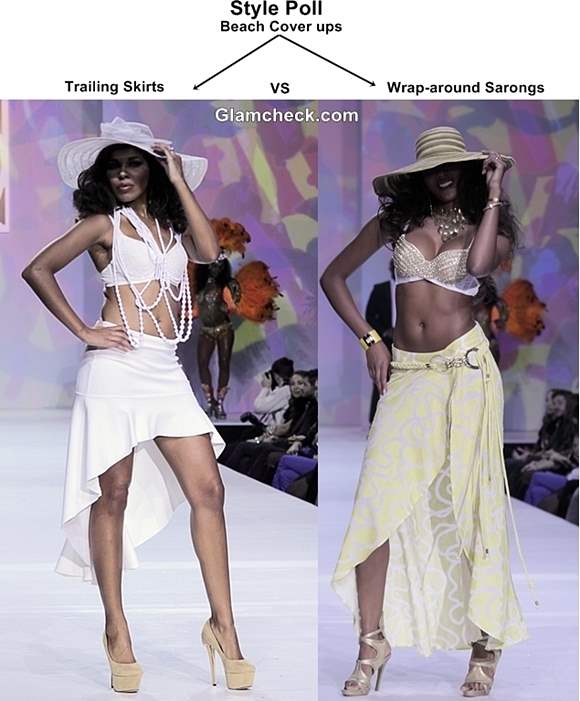 Beach Cover-ups – Trailing Skirts Vs Wrap-around Sarongs
The first model here is wearing a white skirt with a trailing hemline, paired with an all lace bralet. She has accessorized her look with multiple strings of long pearl necklaces. Her hat is all white and shoes are beige pumps to break the white colour monotony. Whereas, the second model is wearing a golden crystal encrusted bralet and has teamed it up with a sarong like skirt. Her look is dominated by colours of white, rust gold and lime. She has accessorized with a panama hat, yellow bracelet, chunk neckpiece and golden strappy heels.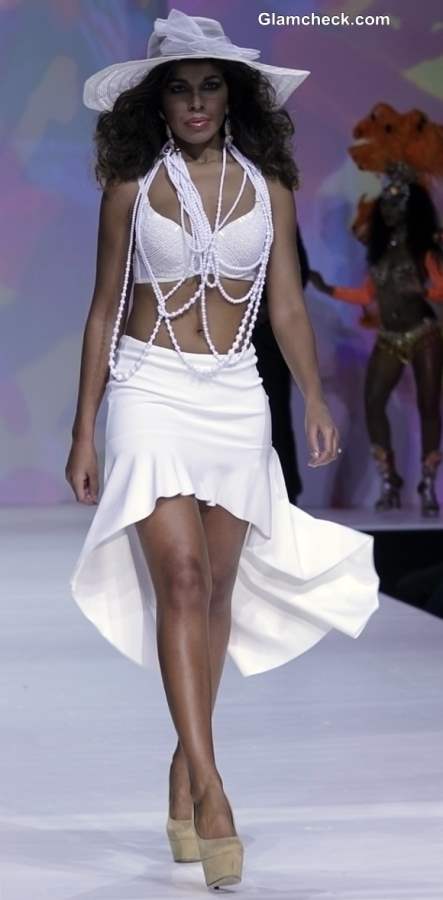 Beach Cover-ups -Trailing Skirts
Digging deeper on what's on at the bottom, the first skirt not only has a trailing hemline, but it is also fluted at the bottom, giving it a different vibe. Since, it is in a thicker fabric, you can wear it from day to night without feeling uneasy and is much easier to carry off for any body type.
The latter is a sarong style wrap-around which is printed and is more flowy since it is constructed in a diaphanous material, much more suitable for the summer. It is definitely a more sultry option if that is what you're going for. Though, as for the footwear, instead of strappy heels, this style always works better with a pair of flats or wedges.
Beach Cover-ups Wrap-around Sarong
If I was going to the beach, I would pick the first skirt with the trailing hem, since it is something out of the ordinary. Everyone wears a sarong to the beach, so where's the fun in wearing that? But that's just what I think, what do you think? Would you stick to wrap-around sarongs or be different? And do let us know why!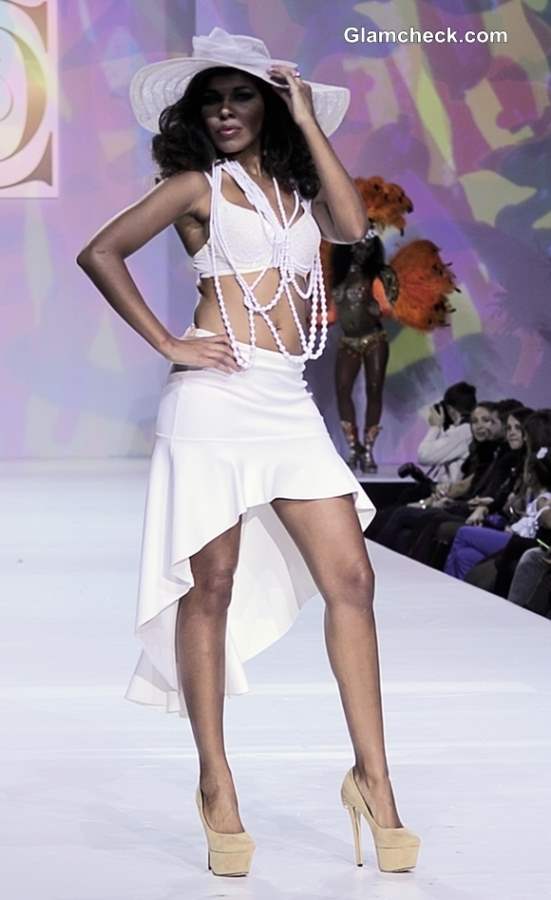 Beach Cover-ups -Skirts with Asymmetric Hemline
Image: Shutterstock