Super model, Heidi Klum looked stunning at the 2013 American Music Awards at Nokia Theater L.A. Live on November 24, 2013 in Los Angeles, California. She wore a Marchesa evening gown in all black. It was a 90's inspired slip dress with 70's inspired tassles at the bottom. The gown looked feminine and transformed her into a dark romantic instantly.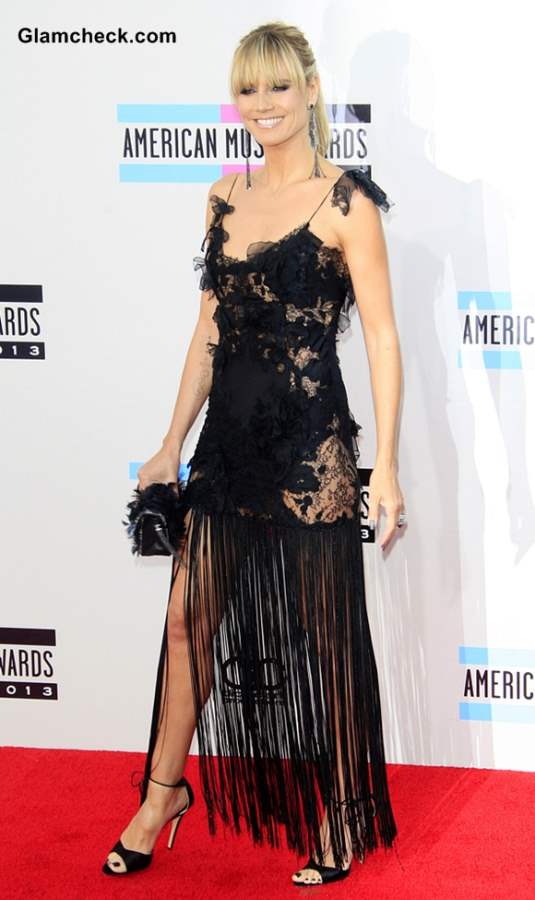 Heidi Klum Sizzles in Black Delicate Lace and Fringes at AMA 2013
The dress had floral lace inserts here and there and three dimensional embellishments of flowers. The 3D effect and the filmy fabric lent a dreamy fairy-like look to her garment. Her entire attire had some obvious boudoir influences as well, with lingerie detailing, which is an upcoming hot trend right now!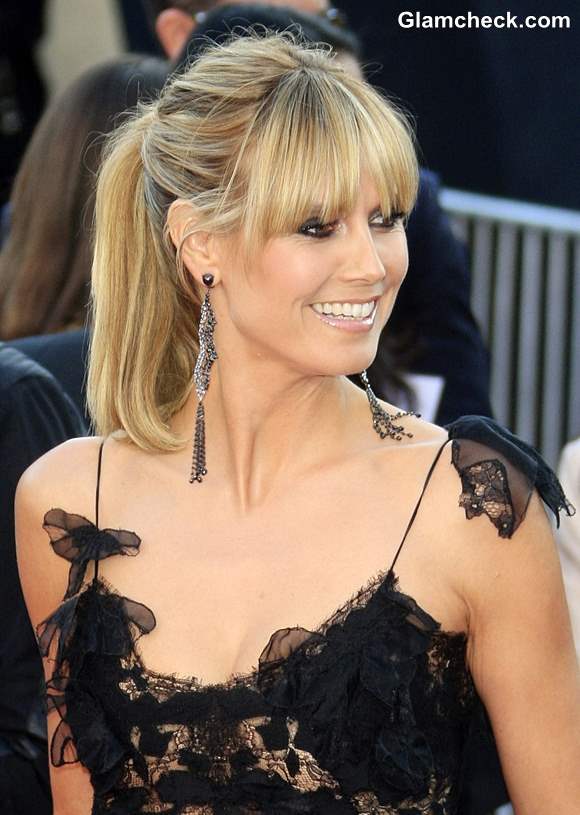 Heidi Klum Hairstyle and makeup at AMA 2013
She looked radiant in medium to dark smoky eyes, a hint of silver in the inner corner of the eye and a transparent gloss. Her hair was made into a neat ponytail, apt for her dramatic dress.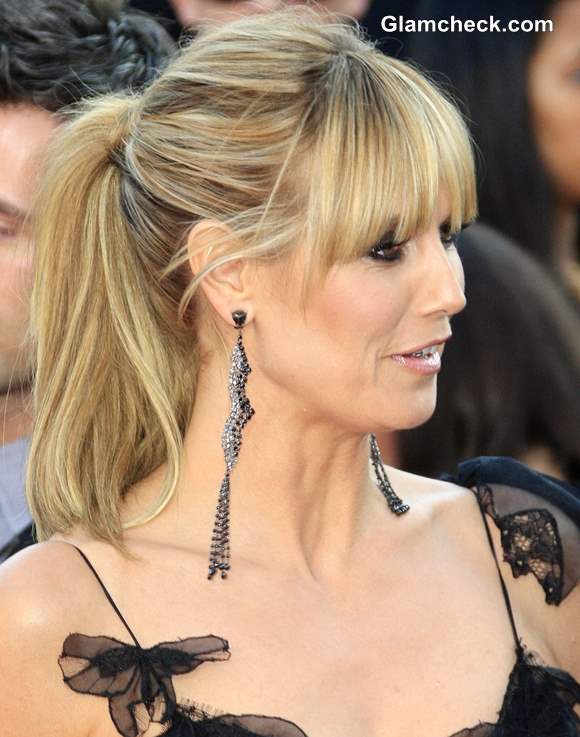 Heidi Klum Long earrings at AMA 2013 
Heidi Klum in Black Lace and Fringes at AMA 2013
She accessorized with a huge black diamond ring and another one with white ones on her hand. Her other accessories included long tangling white and black earrings which went perfectly with her hairstyle.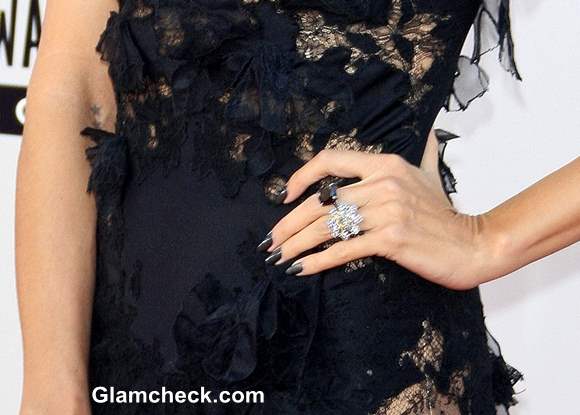 Heidi Klum Black Manicure at AMA 2013
Glamcheck's Verdict- We absolutely love Heidi's look. The only thing we wished to change was her black open toe heels and clutch, which was a little too much for us, we would have gone for a nude or a metallic shade for either the bag or the shoes.
Image: Shutterstock