Katy Perry wore an off-shoulder floor length gown to the American Music Awards 2013 by none other than Oscar de la Renta. But it wasn't the traditional boring gown, Katy adorned a black and white polka dotted number. The ensemble was fitted from the top and had voluminous net at the bottom which made her look like a modern queen, who left the veil behind, unlike the model who wore it on the runway.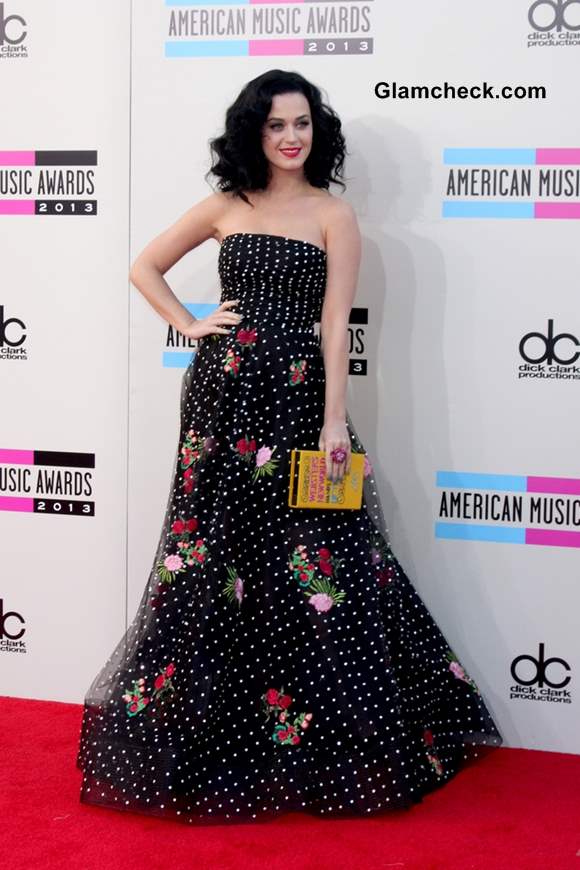 Katy Perry in Oscar de la Renta Gown at AMA 2013
The gown also had floral appliqué on it at the bottom, in shades of baby pink and fuchsia, which looked brilliant. The floral juxtaposed with the geometric dots like a dream, a fine mix of modern with the classic.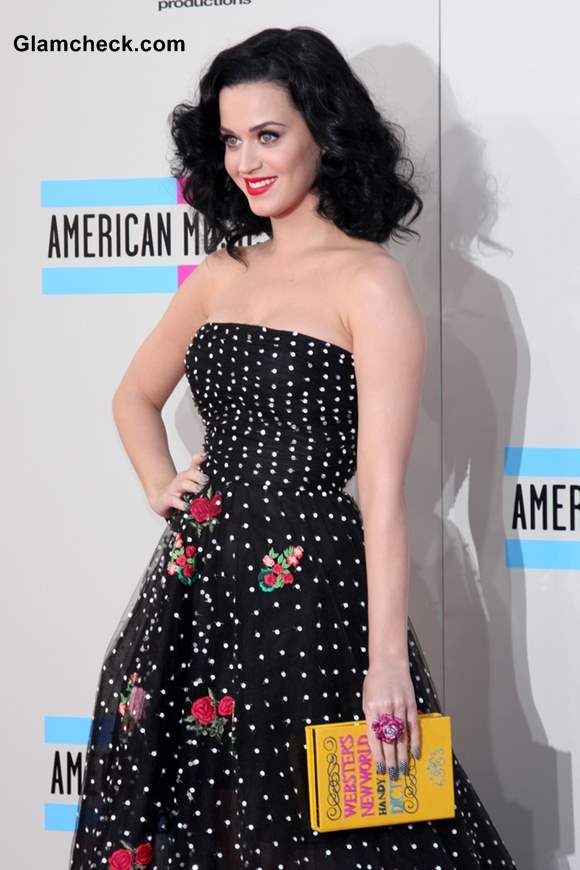 Katy Perry in Oscar de la Renta at AMA 2013
The makeup and hair were very vintage. She wore her jet black hair in side waves, shoulder length to show off her chiseled arms. Her makeup consisted of the most basic things in a girl's bag. The eyeliner defined her magnetic eyes and what better than to team up red matte lips with a black and white dress.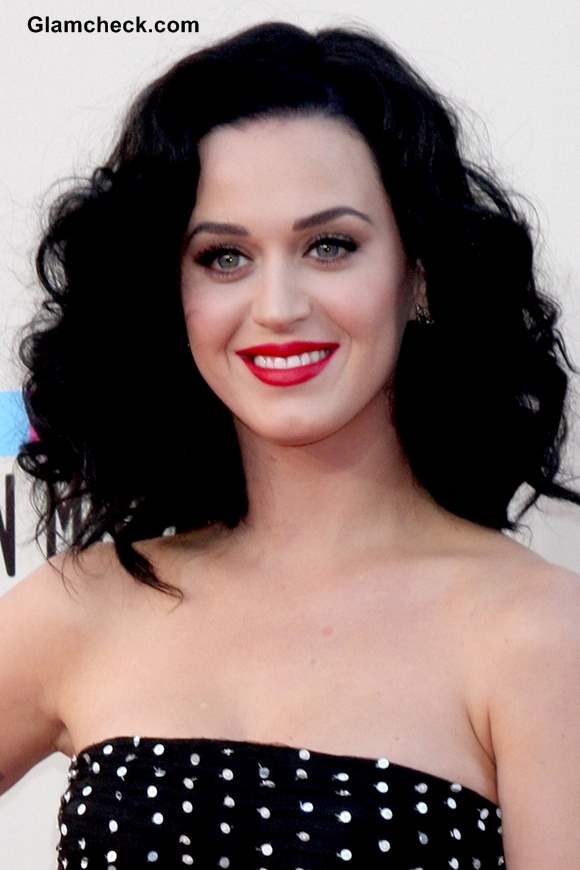 Katy Perry at AMA 2013
The detailing was exciting to see too as the singer infused her wacky personality here. She matched her nail art to her dress and carried a notebook inspired clutch by Olympia Le-Tan that read "Webster's New World Handy Pocket Dictionary". What we loved even more was her crystal rose ring which made quite a statement and finished off her look perfectly.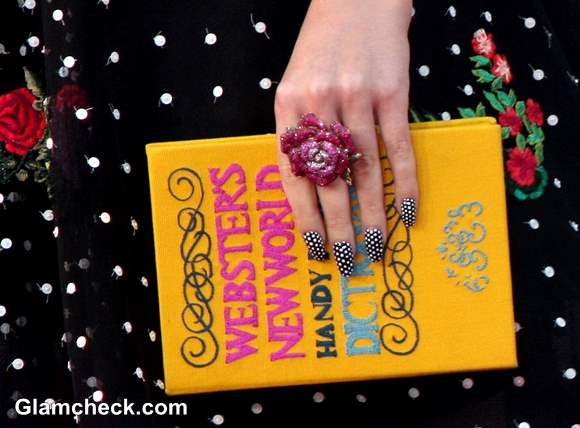 Katy Perry at American Music Awards  2013
Image: Shutterstock