We saw actress, Jen Lilley sporting a rather different (different is good!) look at the 2013 Hollywood Christmas Parade, which took place at Hollywood & Highland on December 1st 2013 in Los Angeles, CA.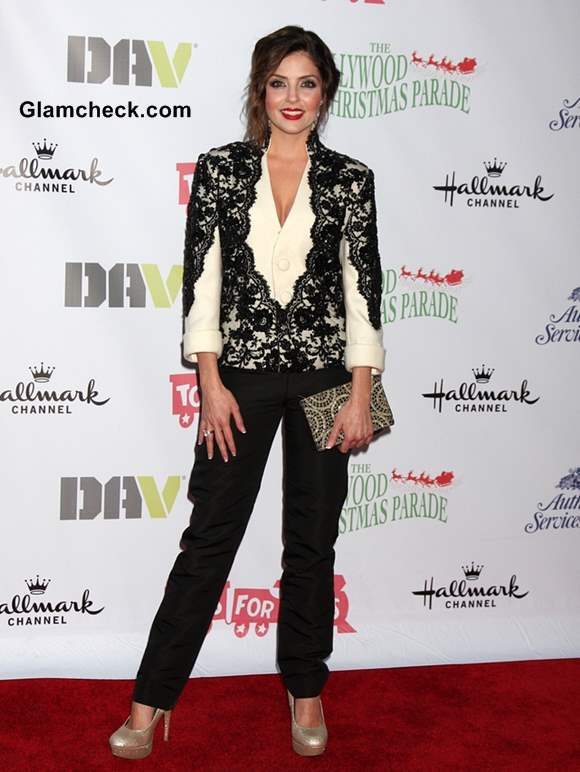 Jen Lilly in a Monochrome Lace and Woolen Blazer
Jen looked chic and classy on the red carpet in her monochrome inspired look. She wore a thick woolen white blazer with a deep V cut, rolled up sleeves and black form pants. She paired her look with a clutch back that had a circular mosaic print and on her feet were dull metallic pumps. The only pieces of jewellery included diamond studs on her ears and her huge solitaire ring on her finger.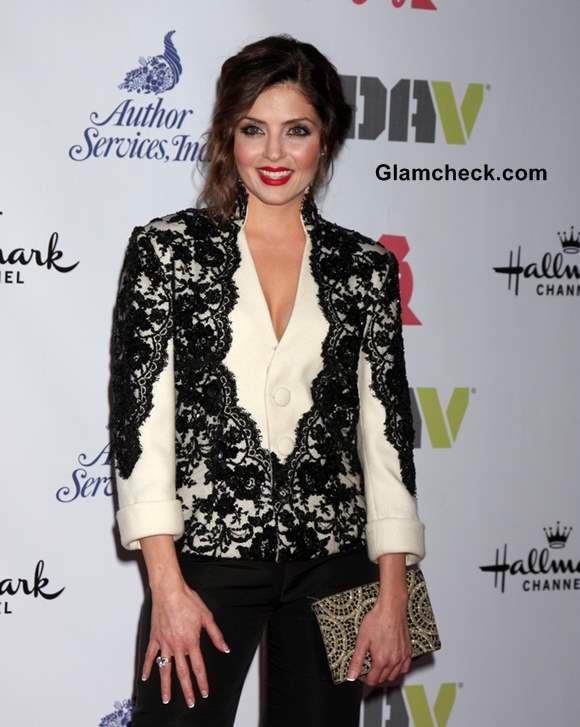 Lace Detailed Blazer Jen Lilly
Digging deeper into what was going on with her blazer, it wasn't just woolen, it had LACE! Yes, Black lace was a attached on top of the blazer on the front placket and the sleeves. The empire collared coat gave the illusion of two garments been worn, as if the lace was a separate entity. This definitely brought versatility and something new on the table, instead of the boring black and white formal ensembles. To fuse the heavy with the lightweight, the thick with the delicate takes a lot of courage, which this woman definitely had a punch of!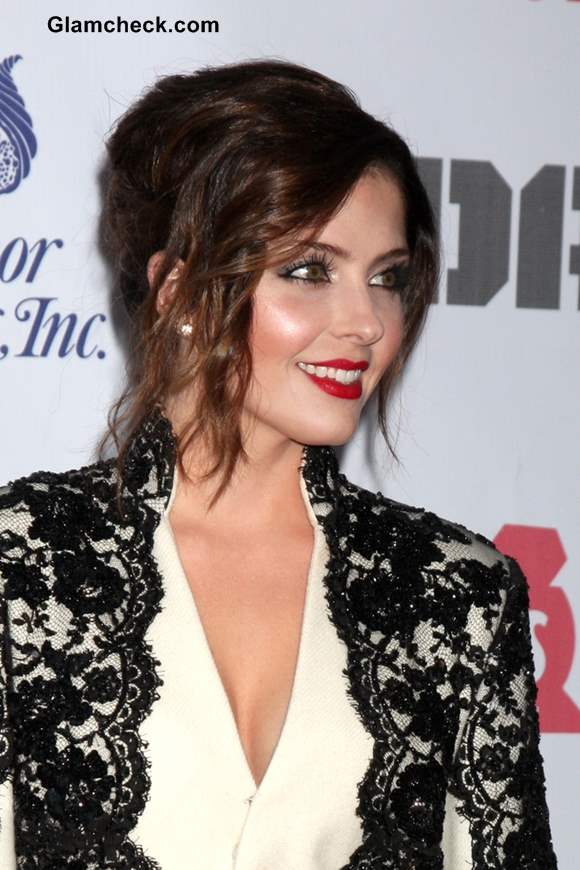 Jen Lilly 2013 in a Monochrome Lace and Woolen Blazer
Her makeup was full blown, from the deep red lipstick bringing much needed color to her look, to the mascara elongating her eyelashes to her cheeks being showered with ample bronzer and dusty rose blush. Her hair with dark auburn highlights was loosely tied in a bun, in a fuss-free manner with strands falling out from the side, shaping her face well and keeping us from getting distracted towards anything else. Very very stylish! We loved what she wore!
Image: Shutterstock