Bangs can modify your look so easily and make you look from drab to fab in a second. So we thought of introducing two diverse styles of carrying them off. We took inspiration from Girl with the Dragon Tattoo's actress, Rooney Mara who wore her jet black hair in two different ways on the red carpet. Bangs suit her well because it hides her wide forehead and balances out her face. In, addition to that, it makes her face appear longer. In the first look, the hairstyle makes her look innocently beautiful and in the second, absolutely fierce!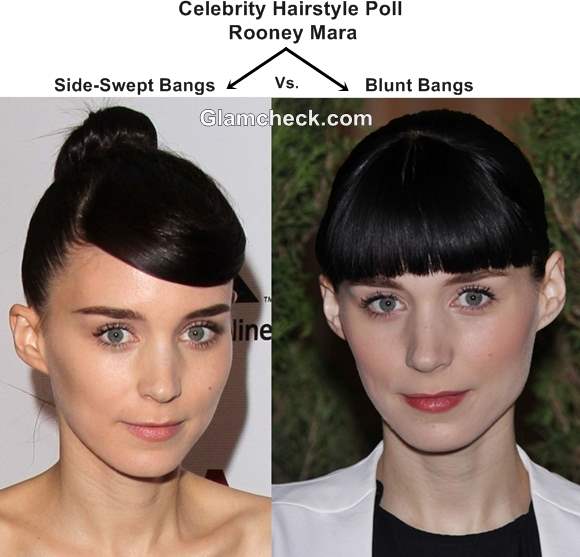 Rooney Mara Hairstyle – Side-Swept Bangs Vs. Blunt Bangs
The first one is side-swept which you can sport if you have front or side bangs and secure them with a little hair gel or hairspray. She's tied a high bun at the back to complete her hairstyle. This look is perfect for a more sophisticated occasion and to be paired with a ball gown or a pencil skirt. It gives a very old school polished 60's charisma for the diehard romantic.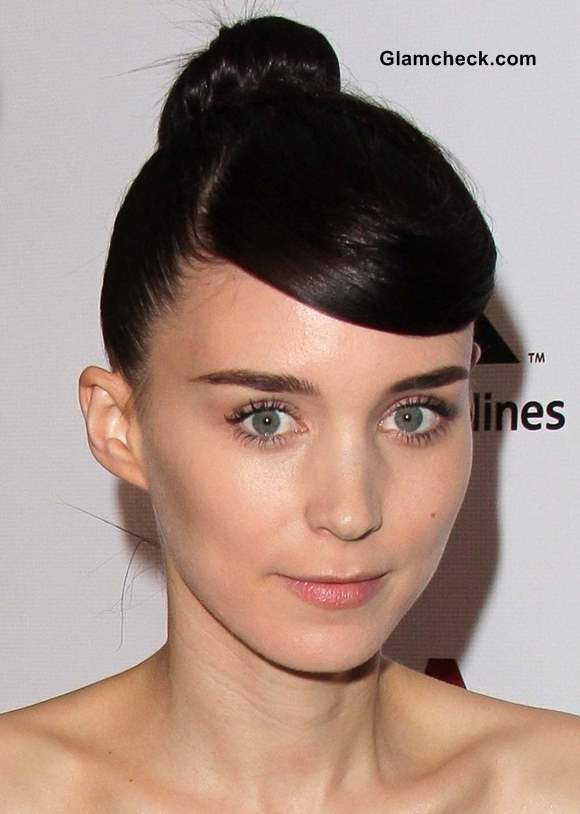 Rooney Mara Hairstyle Side-Swept Bangs
Whereas, the second one comprises of blunt bangs which can only be sported if you have front bangs, with a lower bun. Blunt bangs would look smart with a straight haired ponytail too. This hairstyle gives a very futuristic chic vibe for the no nonsense girl. Straight-fit trousers or a leather column dress would pair up well with these front bangs.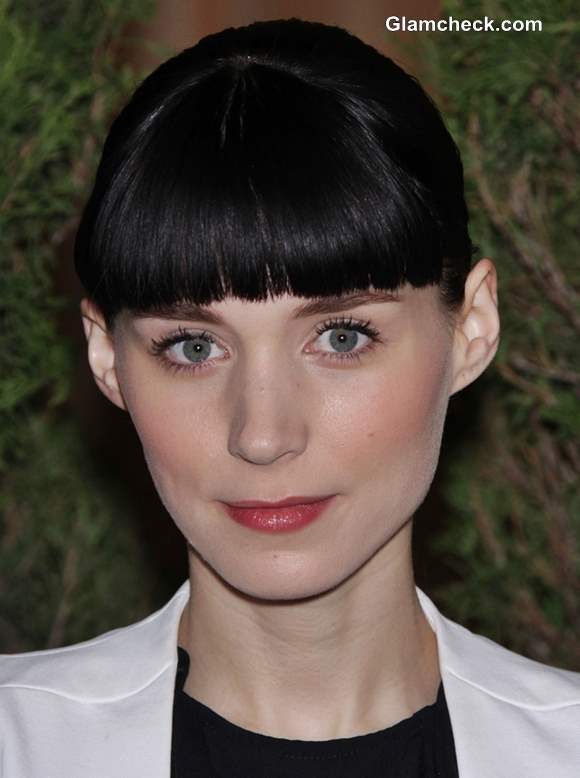 Rooney Mara Hairstyle Blunt Bangs
Which look would you go for? Go sideways or be blunt?
Image: Shutterstock