Wild child, Miley Cyrus looked ultra feminine and luscious at the KIIS FM Jingle Ball 2013 at the Staples Center on December 6th 2013 in Los Angeles, CA.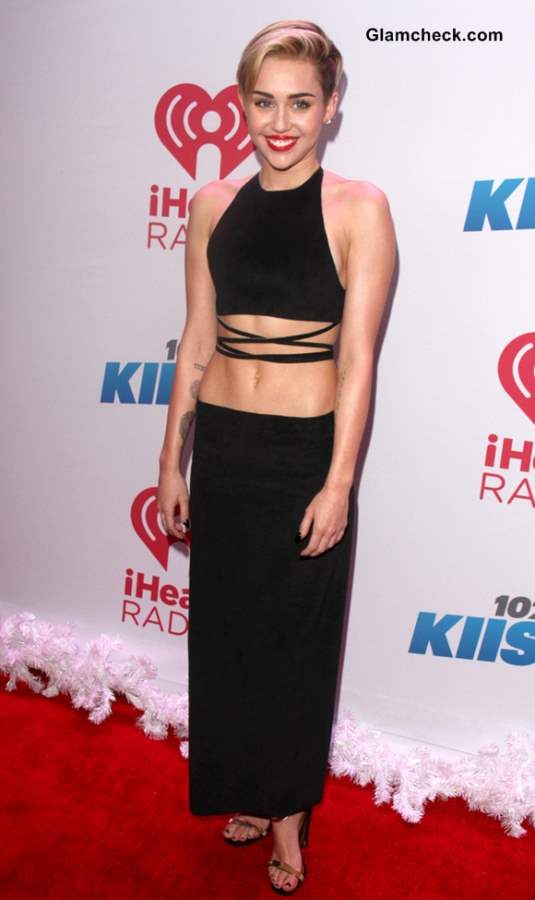 Miley Cyrus in a Sexy Black Strappy Crop Top
Miley showed off her toned body in a mid-riff baring ensemble in black. She went for a halter crop top and a low waist straight fit long skirt. Halters should be avoided if one has broad shoulders, Miley just about managed to slip through. Even though her attire was very feminine, she still looked a bit rocker chic to us, thanks to her patent hairstyle and the tattoos on her arms at full display.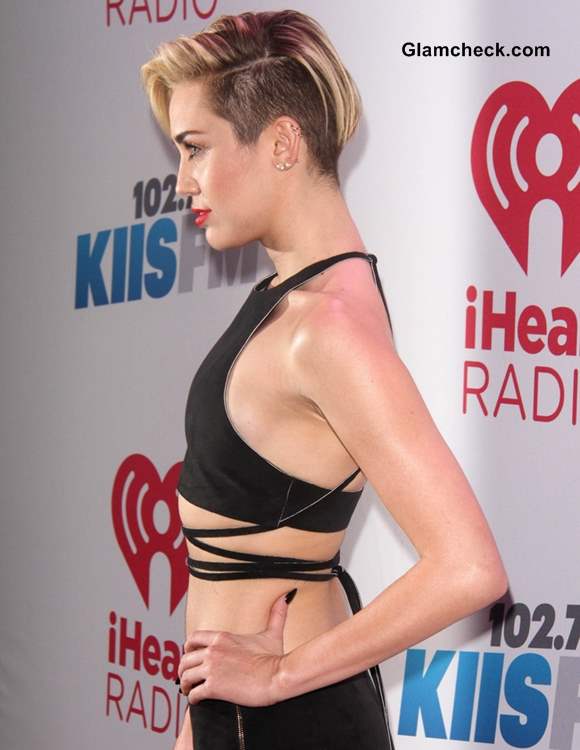 Miley Cyrus in Black Crop Top
The strappy detailing and the break of her garment in the middle, both, make her appear taller than she is. For a more demure option, such straps can be added at the back of a dress or only on the sides of your waist.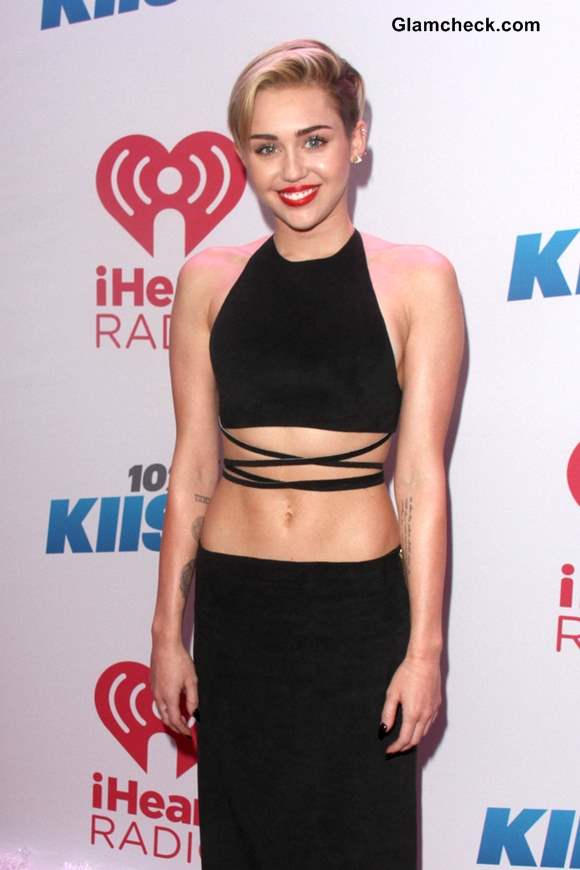 Miley Cyrus in a Black Strappy Crop Top
She wore no accessories except her multiple diamond earrings and gold open stilettos. And as for makeup, it was mascara on her long eyelashes and blood red on her lips. A black and red combination is a classic one and it never really fails to impress. Though, this outfit would have looked fab in all white or some color pop shades too.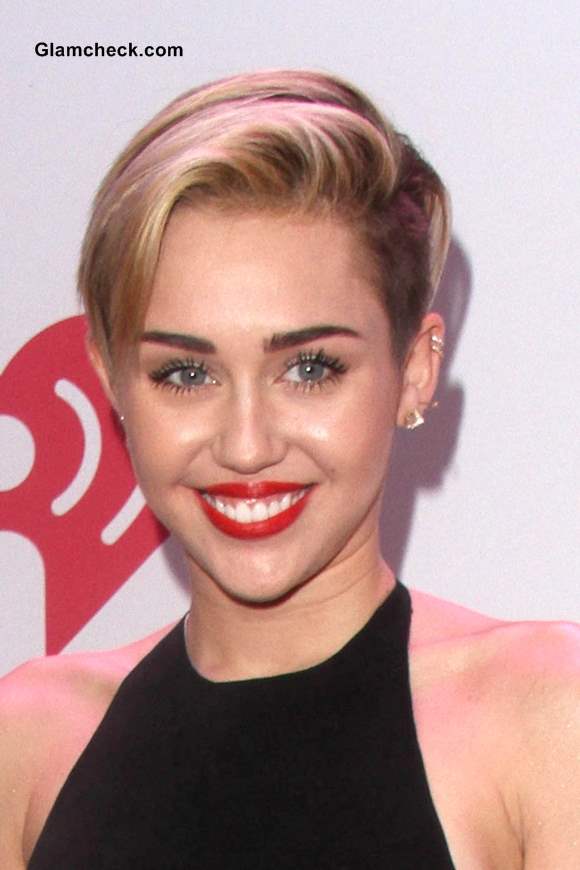 Miley Cyrus at 2013 KIIS FM Jingle Ball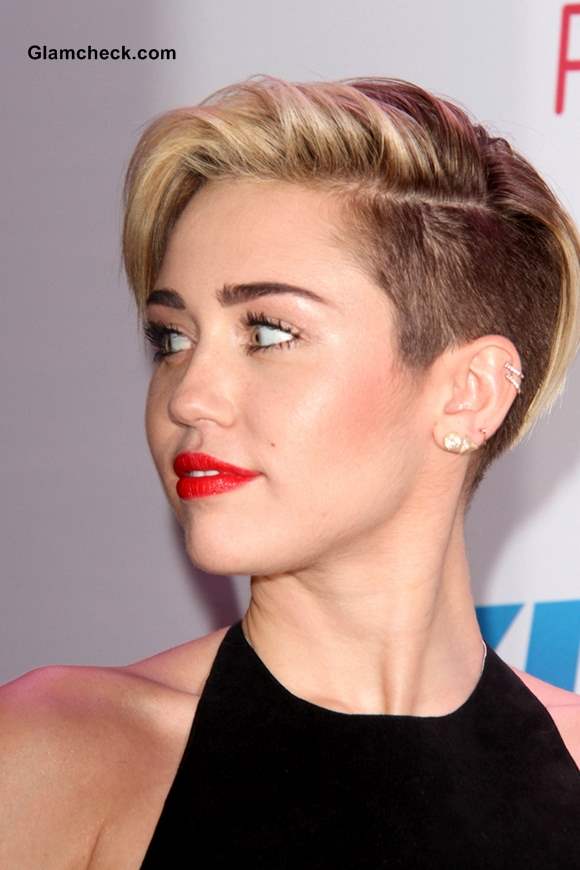 Miley Cyrus Pixie Cropped Hair at 2013 KIIS FM Jingle Ball
Image: Shutterstock