Singer Katy Perry paid a tribute to classical music composer Verdi through her outfit on the red carpet at the 56th Grammy Awards at the Staples Center in Los Angeles, California on January 26, 2014.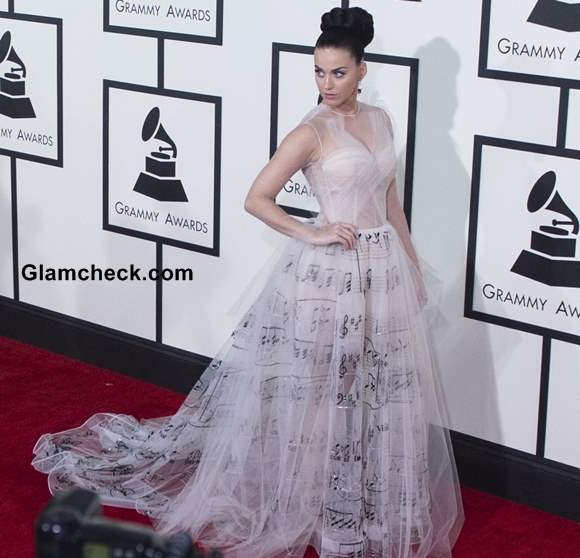 Katy Perry in Valentino at 59th Grammy Awards
The I Kissed a Girl hitmaker wore a stunning pale pink number from the house of Valentino Couture. It was an ethereal but yet quirky outfit that reflected both her innate style as well as that off-beat vibe that she's so good at bringing to her looks.
Her dress had sheer full sleeves and a sheer neckline, a very snug bodice, and a skirt fashioned out of the same sheer fabric flaring out from the waist to the floor. The skirt too was sheer from the thigh down, a trend we love seeing on this pale-skinned beauty. The quirky bit came in with the black musical notes on the skirt. It was a musical dream and an apt theme for the night. Classical music aficionados recognised the notes as Verdi's La Valse de Violeta Valery from Violetta's Waltz.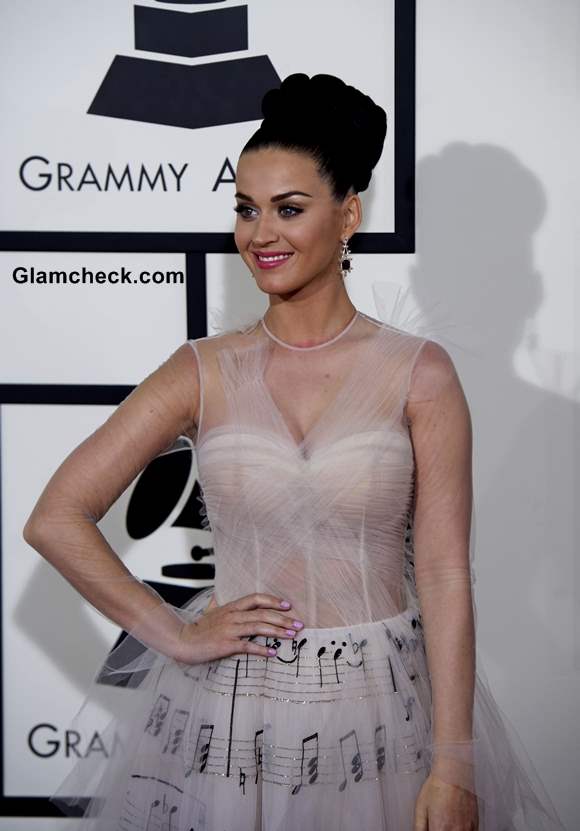 Katy Perry Wows in Valentino Gown at 59th Grammy Awards
We love her hairdo. It was slick on the crown and had an elaborate yet clean and neat big bun that rose a few inches above the level of her crown. The do completely opened up her face which she accentuated very simply with defining eye makeup and a soft pink lippie.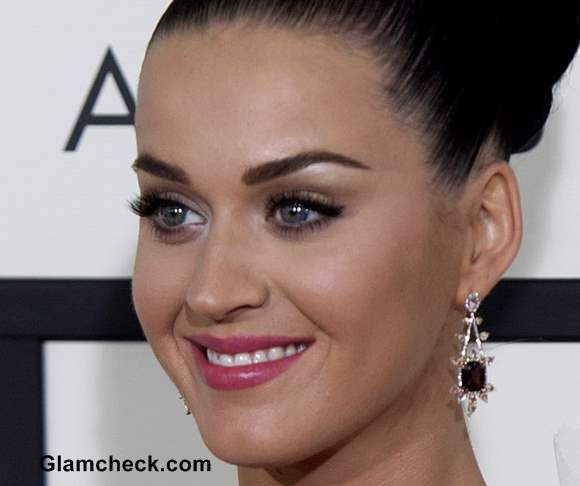 Katy Perry 2014 at 59th Grammy Awards
Allowing the dress to reign supreme, she accessorized only with vintage ruby dangle earrings and a couple of matching finger rings.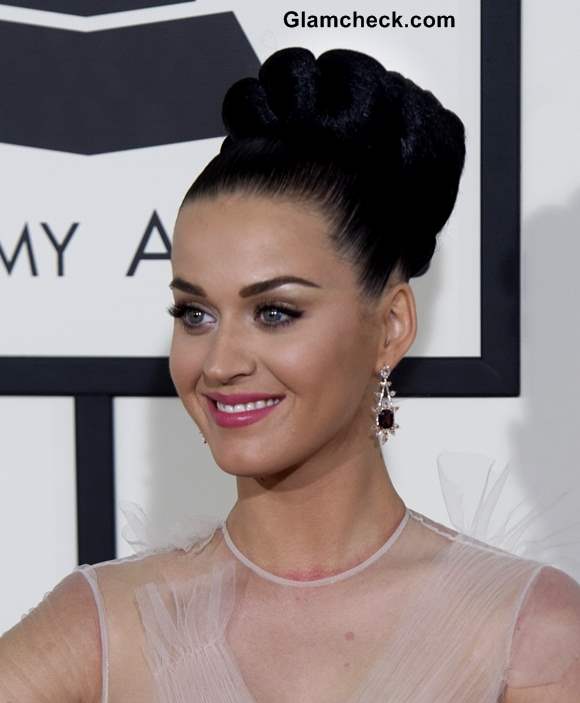 Katy Perry at 59th Grammy Awards
To say Katy looked fantastic is a huge understatement. She had many costume changes that evening but this is the one that will stick in memory. 
Image: Shutterstock