A neckline pattern that we are recently inspired by happens to be the one we saw on actress Emily Mortimer recently, when she attended the 66th Annual Writers Guild Awards East Coast Ceremony at Edison ballroom.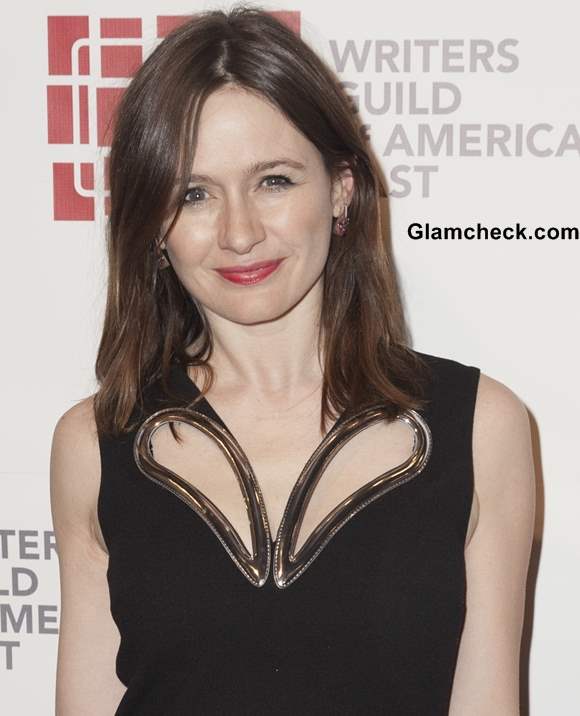 Neckline Inspiration 2014 – Heart Style Cutout Neckline Emily Mortimer
The outfit which she wore for the occasion, featured two cutouts along the neckline – which together nearly looked like a heart. It was definitely a change from the usual run-of-the-mill heart shaped cutouts that we see. The metallic detailing around the cutout itself, made the shape more prominent. It also added more chutzpah to an otherwise plain black outfit.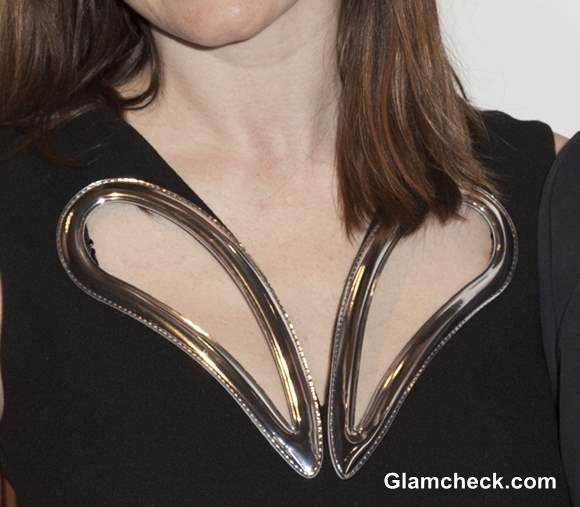 Neckline Inspiration – Heart Style Cutout Neckline
A heart shaped cutout like this is an interesting inspiration because it adds the right amount of skin show without seeming to overt. This makes it perfect for those who want to play around with neckline designs but do not want a risqué element. This neckline pattern is quite easy to DIY, if you are not too sure then take the help of the local tailor or a friend who knows basic cutting and stitching techniques. All you need is an old outfit which you want to revamp – and you too can sport the heart cutout style neckline. 
Image: Shutterstock