The punk culture emerged as a rebel sub-culture in the mid 1970's. It was always considered as the fashion of the masses but of late has captured the interest of mainstream fashion as well. It can now be seen on the runway and the fashion magazines on a regular basis.
Punk Hairstyles and Hair Colors
Many designers such as Vivienne Westwood and Jean Paul Gaultier have taken inspiration from the punks. The most outstanding feature of the punk look is that it is eccentric, edgy and bold. Punk fashion can be seen in clothing, hairstyles, make-up, accessories and body art (like piercings and tattoos). But the most prominent interpretation of punk culture can be seen on the hair! Be it the colourful streaks or the Mohawks or spiked hair, everything shouts punk. 
Punk Hair colors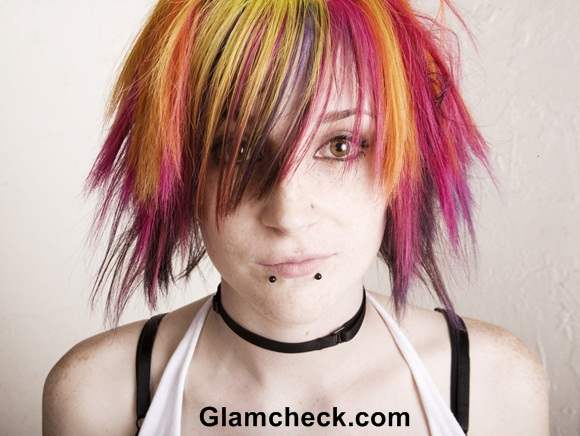 Punk Hair Colors
Add colour to your hair and go punk! You can opt for minimal highlights on the tips of your hair to get the rebel look. The punk hair is often characterized by bold and unnatural colours. The colour can vary from a bright purple to a deep red to neon green, depending upon your personality.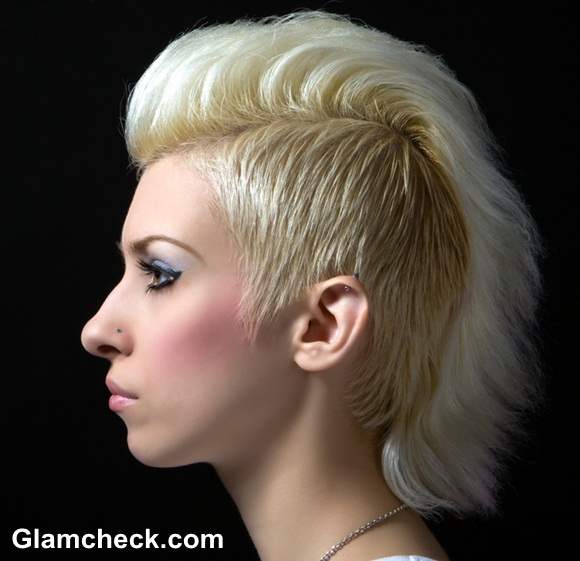 Punk Hair Colors blonde
One can also opt for the blonde or black dye to be on the safer side or you can go all out by using multiple colours to give a very eclectic feel. The choice of colour is completely yours. You can even go for for a pastel hue with an absolutely contrasting punk hair do to look different.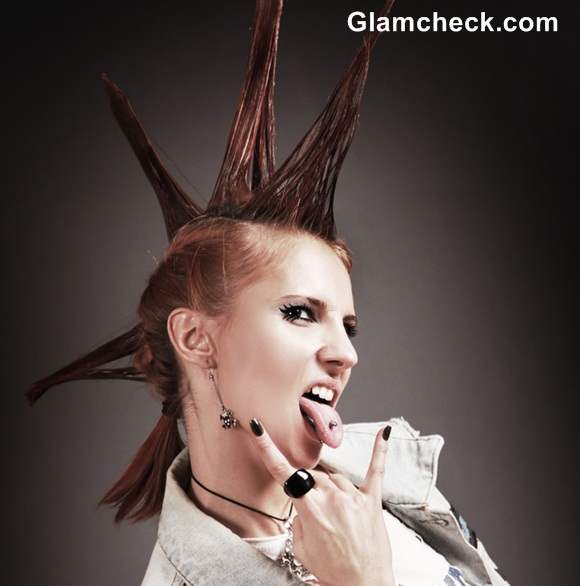 Punk Hair Colors and styles
The idea is to express yourself in your own unique way. Just go ahead and do what you feel like, that is what punk is all about. 
Punk Hairstyles – Mohawk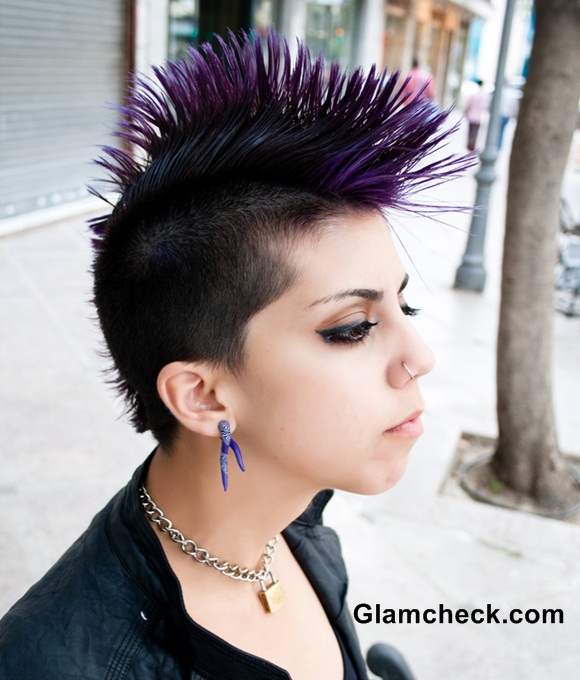 Punk Hairstyles – Mohawk
The Mohawk is the most iconic punk hairstyle of all time. In this style typically, both the sides of the head are shaven which leaves a strip of longer hair in the centre of the head. It has over the time, has had many variations most popular being the Faux Hawk where the side hair are left longer and are not completely shaved.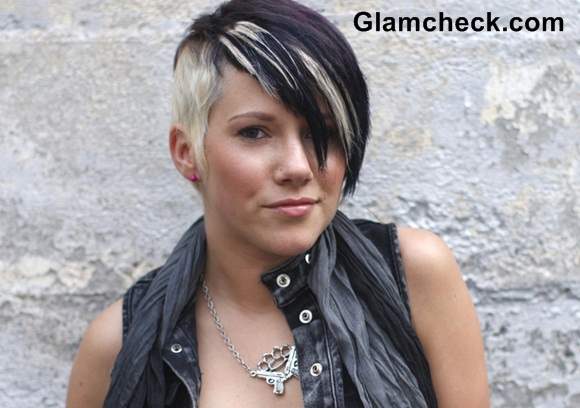 Punk Hairstyles  
This is a street style look which can be spiked up to look punk or lay flat to look mellow. Many pop divas such as Rihanna, Gwen Stefani, Pink, Victoria Beckham and Miley Cyrus have been spotted sporting the Mohawk!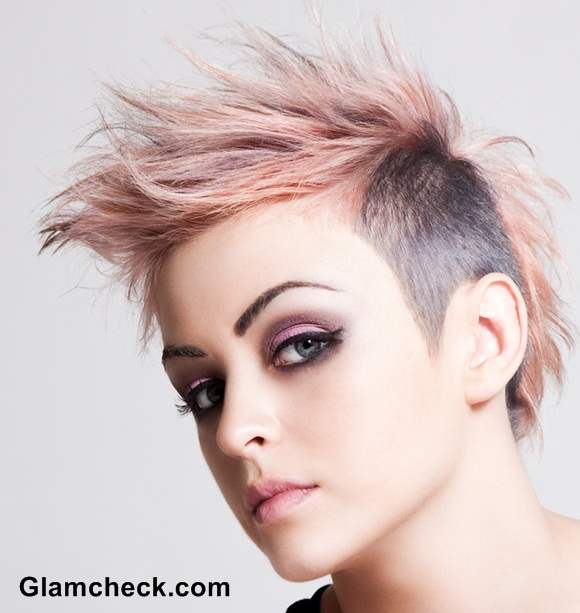 Punk Hairstyle Mohawk Hair 

Punk Hairstyles – Spikes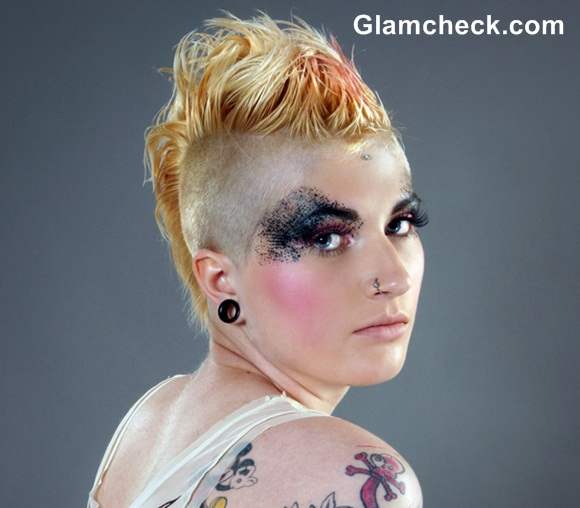 Punk Hairstyle Spikes Hair
Spiked hair has also long been associated with the punk culture. It is said the messier the better! The spiky hair do, rely less on the hair cut and more on the styling.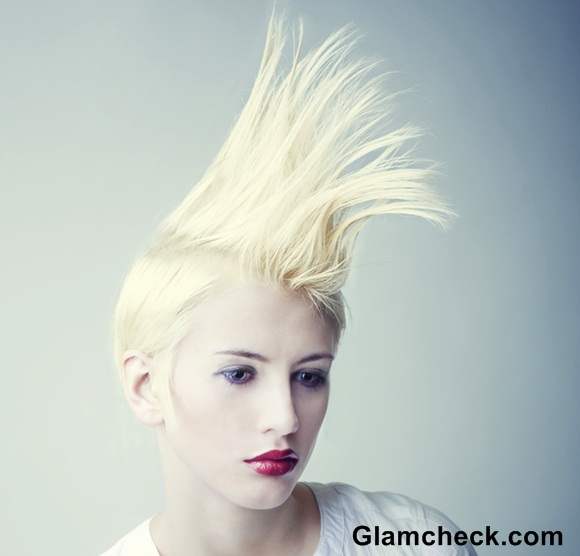 Punk Hairstyle Spikes
Liberty spikes have also gained popularity in which the hair is gelled into long and upright spikes like the spikes on the Statue of Liberty, USA. It is quite funky!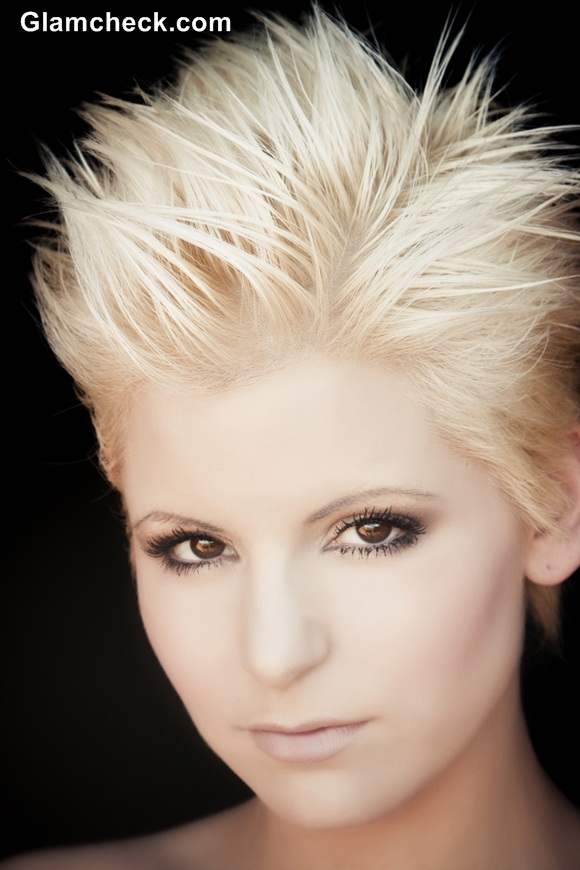 Spikes Punk Hairstyle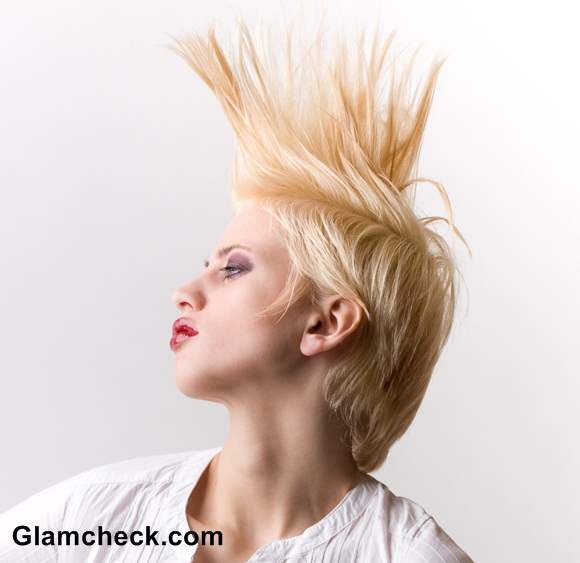 Spikes Punk Hair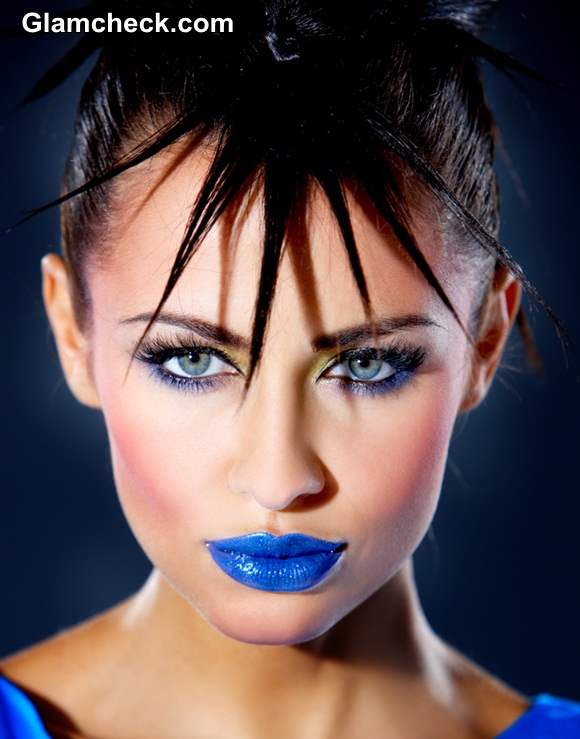 Spikes Hairstyle
There are other ways of sporting the punk look as well, which can be as simple as leaving your hair messed up or to tie it into an oversized puff. Asymmetrical cuts, having uneven lengths of hair, are popular.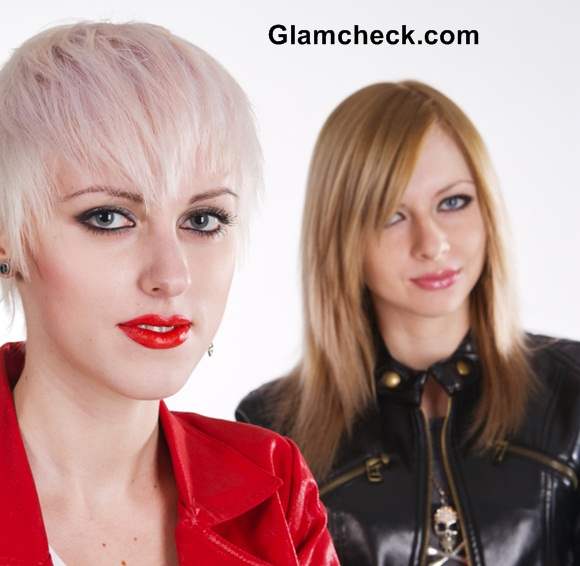 Punk Hairstyle
Anything and everything can be regarded as punk; just the right attitude is needed. Punk has always been defined as a means of one's own expression. It is how unique you can be with confidence. It is how comfortable you are with yourself! Remember whatever you do, just believe and you will rock it!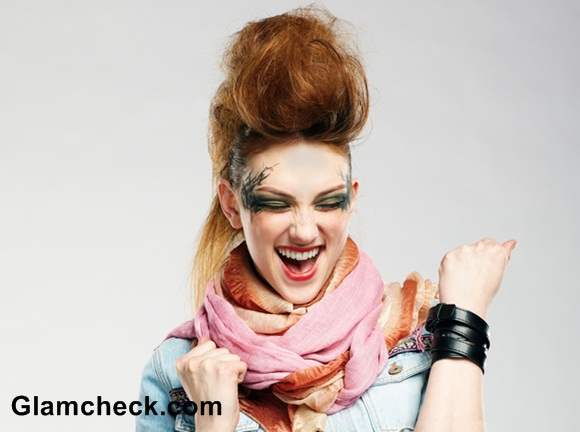 Punk Hair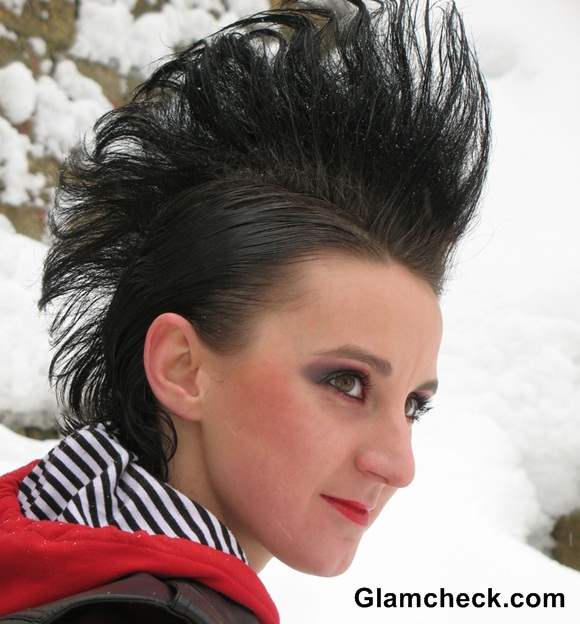 Punk Hairstyles pictures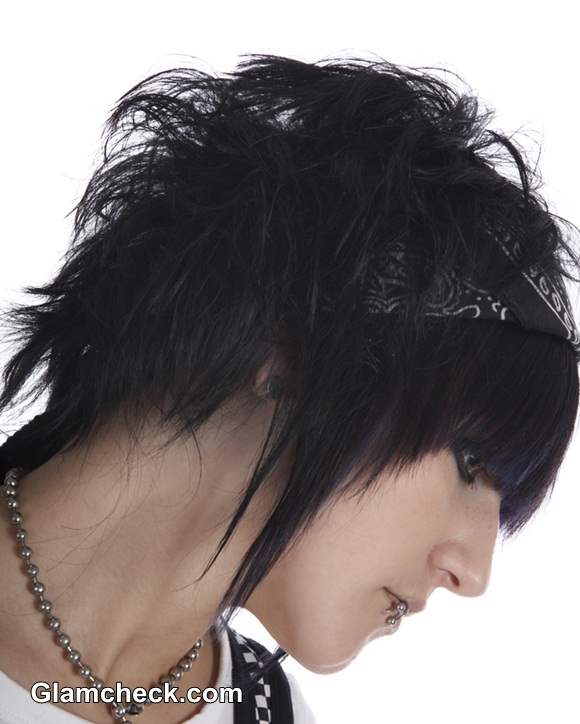 Punk Hairstyle pictures
Image: Shutterstock