As the summers are approaching, sport the happy floral look to look refreshed. Team up your old pieces and mix and match them together to get the perfect look. You can style yourself from head to toe by accessorizing to look trendy and chic. Go for the happy and the bright colours this season to infuse freshness in your look. Choose from a range of refreshing palettes to look instinctively surreal. Add elements in your look to create interesting focal points.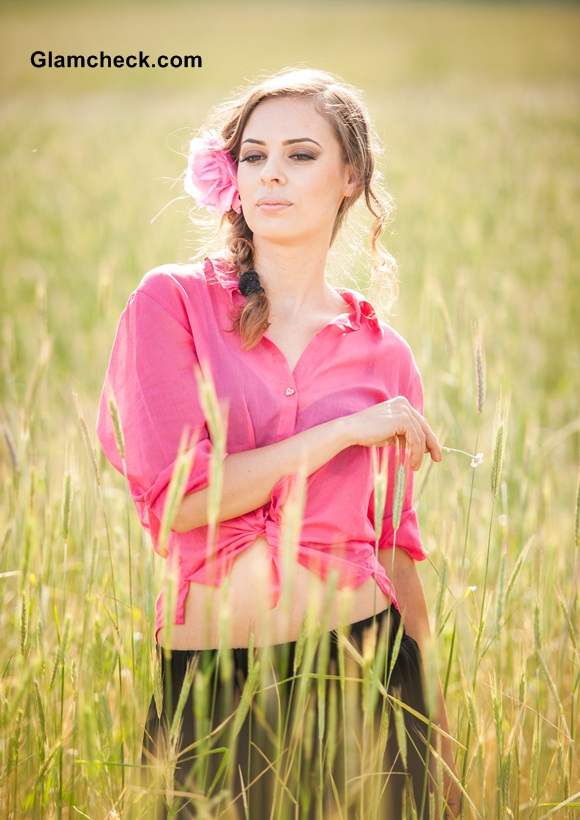 Go Boho Chic – Summer Maxi Look
This season the versatile maxi skirts, are big on trend. They are breezy and easy! From day to weekend to work, it can be worn anytime. This feminine silhouette can be teamed up with just about anything and everything. Try a basic tank top to look casual and stylish. Or you can experiment with a shirt too, tuck it in or tie a knot to keep it chic. Show a bit of mid-rift and rock this custom made crop top!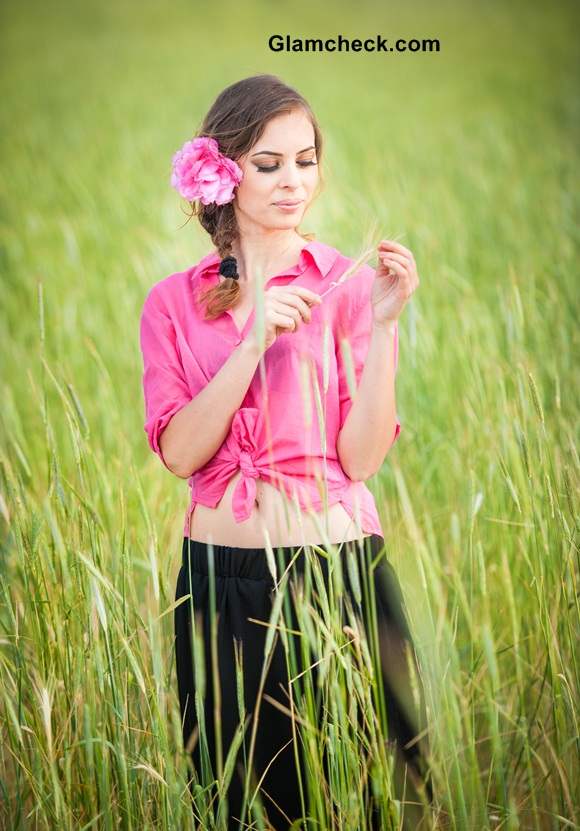 Summer Maxi Look – Go Boho Chic
For a laid back summer feel, unlock the mademoiselle in you and look ultra feminine! You can opt for a messy braid or a fishtail braid on one side to bring out the flirty side. Lay emphasis on the braid by accessorizing it with an oversized flower. Wear delicate looking sandals with this look. To add finishing touches, apply minimal make-up and focus on the eyes. Use mascara, a light eye shadow and a nude lip colour to get, set and go!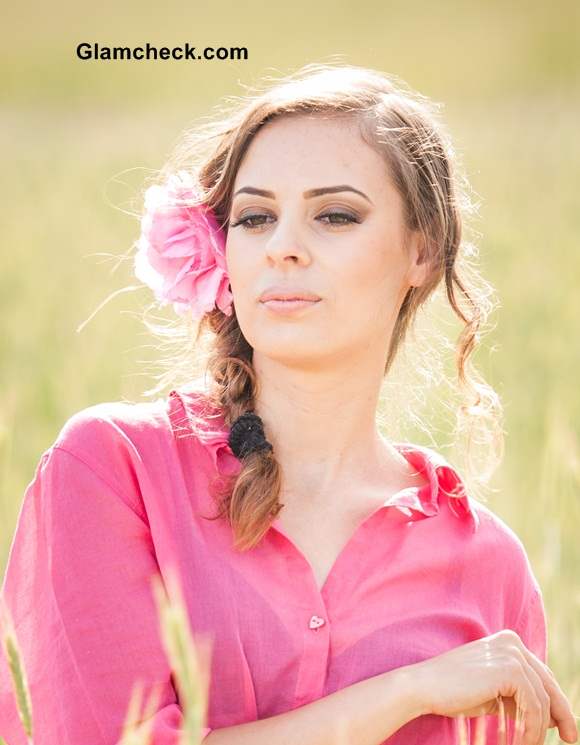 Summer Makeup and Hairstyle
To transform the look completely for evening get-togethers, accessorize it with a chunky neckpiece to look dramatic. The statement necklace will add glamour to the outfit and make you centre stage. Finish off this look by applying a bright coloured lipstick and smokey eyes to add to the charm. This look will bring out the best in you with minimum effort. Feel good, feel beautiful, feel uninhibited and get ready to start a revolution!
Image: Shutterstock