Actress Ambyr Childers looked magnificent at the "Ray Donovan" season 2 premiere party held at the Nobu Malibu  in Malibu, California on July 9, 2014.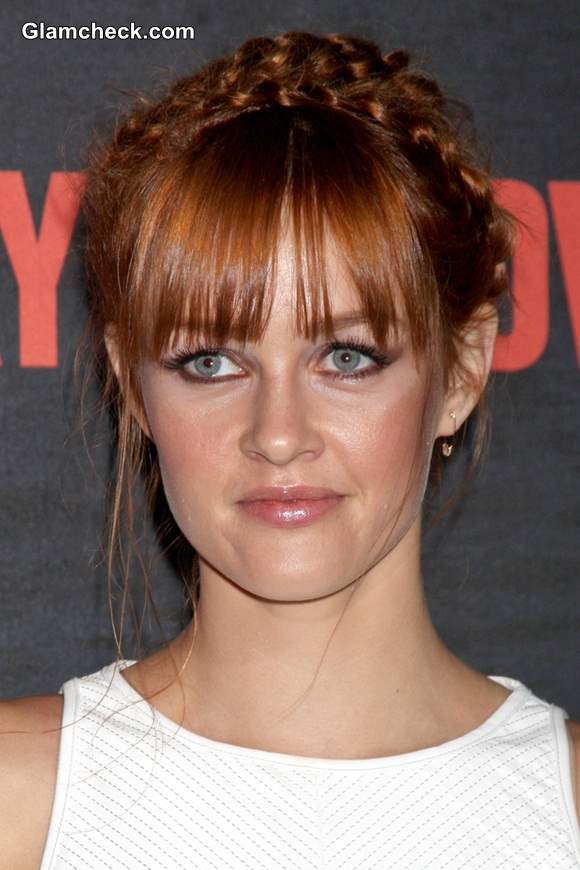 Ambyr Childers Sports Braids and Bangs
The most stunning feature of the All My Children star's ensemble was undoubtedly her hairdo. Her red locks were fashioned into braids which were then whipped over the crown like headbands. The effect was divine.
What lent even more grace and winsomeness to the look were her blunt bangs combed forward and a few wisps left loose to evoke a haunting romanticism.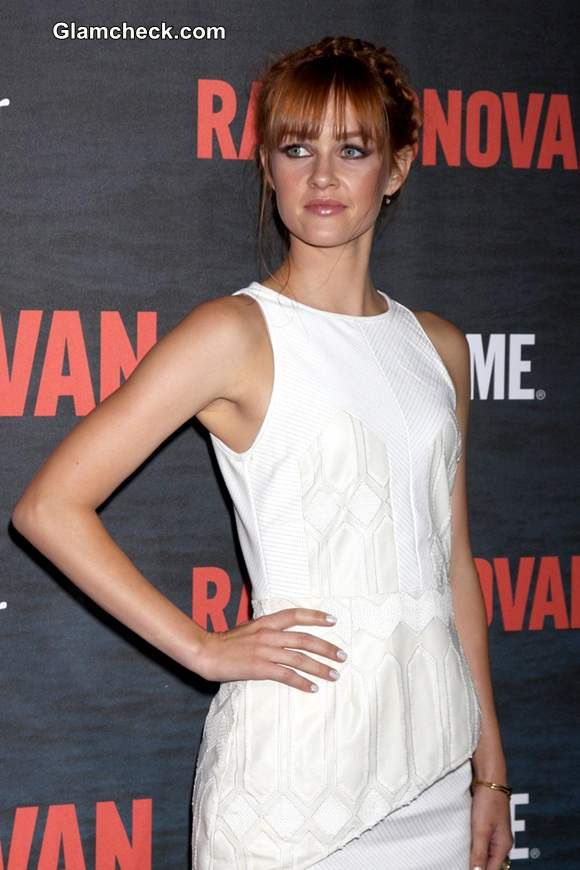 Ambyr Childers Braids and Bangs Hairstyle
This style would make any woman look like a million bucks. But Ambyr's fiery hues elevate its appeal no end.
Image: Shutterstock