The Clothes: The playful combination of the vintage style high waist all- lace shorts with the loose fit batwing off-shoulder patterned top in that summer relief colour combination of perfect white and minty pink makes a perfect style picture to flaunt this summer.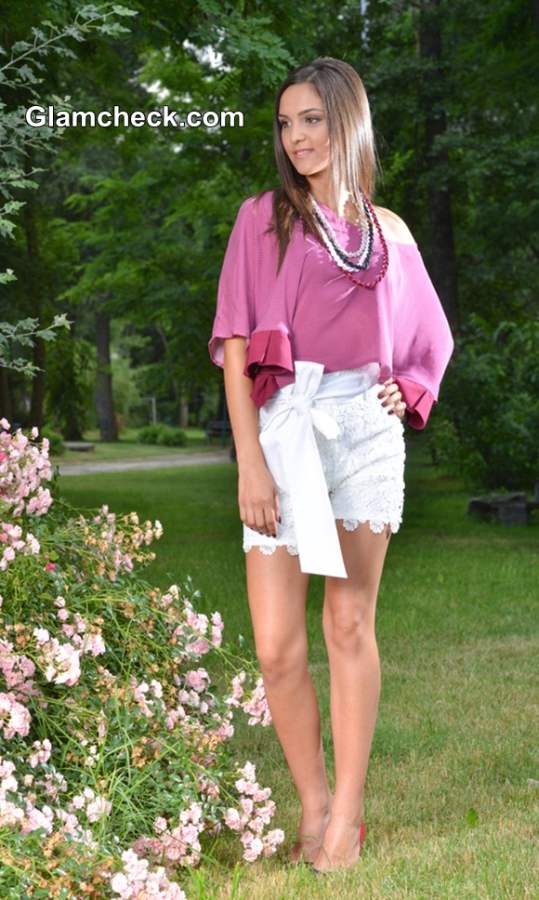 Lace Shorts – Playful Picnic Look
The Make- up: Keeping the soaring temperatures, picnic spots and the playfulness of the separates in mind the make- up is kept minimal. The lips are coloured in a muted tone allowing the attire do the talking. The Hair: The hair is conditioned, let free and looks great. The Accessories: A perfect white matching belt adorns the shorts and is tied in a beautiful butterfly knot. Braided three colour necklace strings in various lengths looks fabulous with the self- patterned top. Sport the Look: This playful and subtle look is absolutely perfect to flaunt at a picnic or even for a quite walk in the park.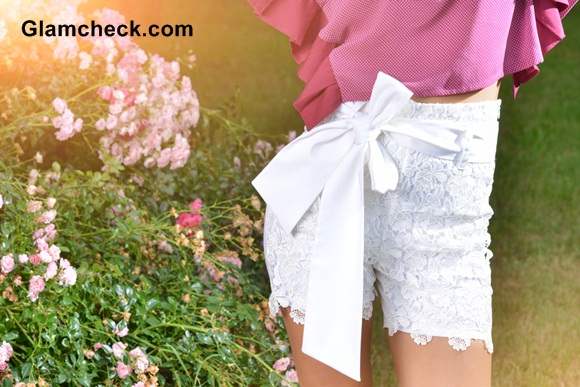 White Lace Shorts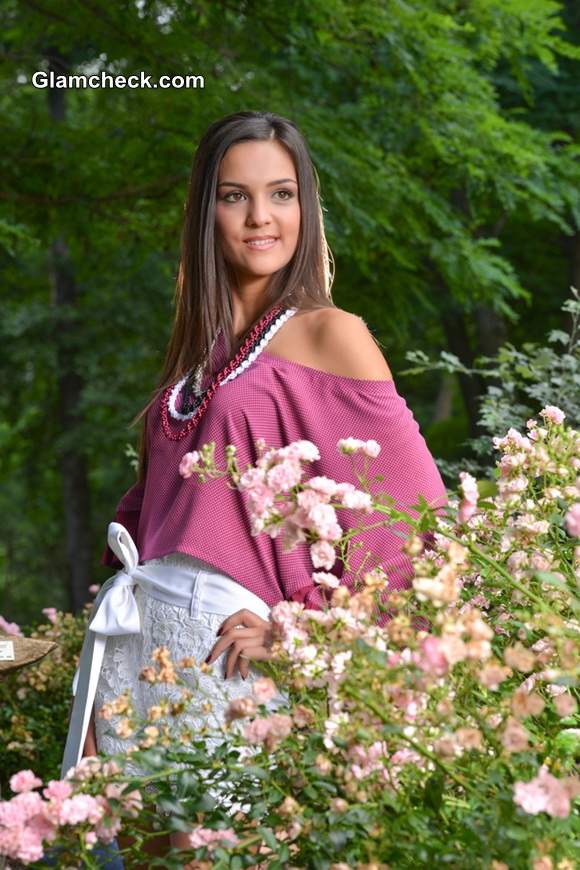 Picnic Look
Image: Shutterstock