Going for a color that is quite rare for red carpet appearances, Freida Pinto chose grey Mason by Michelle Mason separates for the Santa Barbara International Film Festival in Santa Barbara, CA on January 27, 2015. The US Premiere of Freida starrer "Desert Dancer", a biographical film directed by Richard Raymond, was held at the Arlington Theater.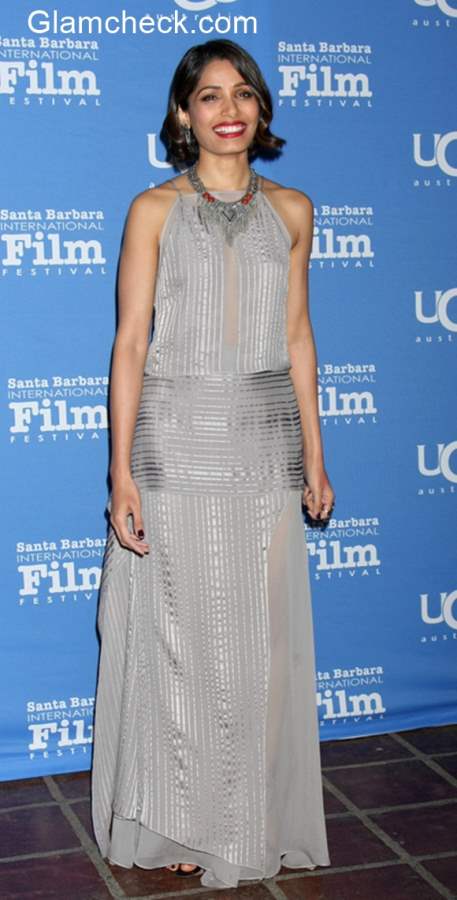 Freida Pinto at 2015 Santa Barbara International Film Festival
Opinions might be divided on her look for being too grey, we for one, love this look. The addition of the Dannijo necklace gave a hint of color to her look that matched the lovely red on her lips. A pair of Giuseppe Zanotti sandals and dark berry nail color completed the look.
Her short and sleek wavy hairstyle gave this look an altogether different level. Perfection!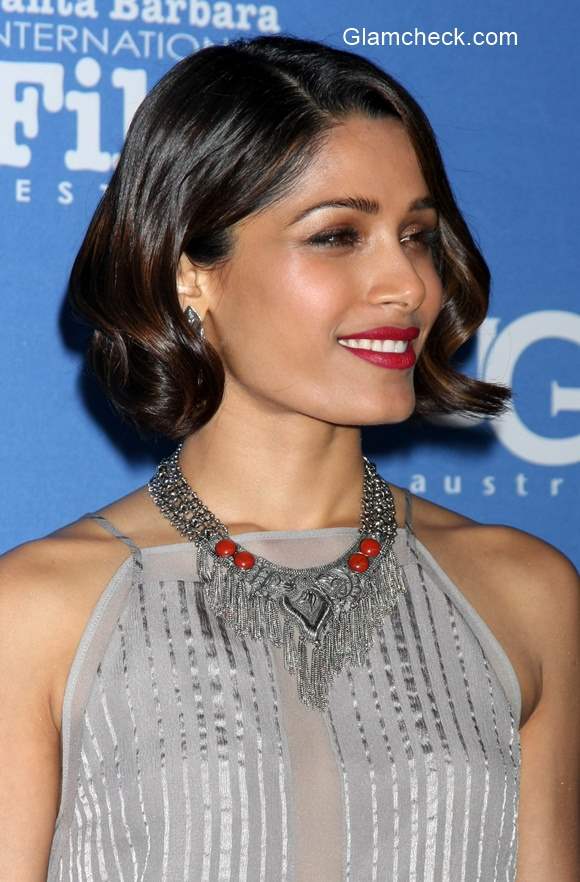 Freida Pinto 2015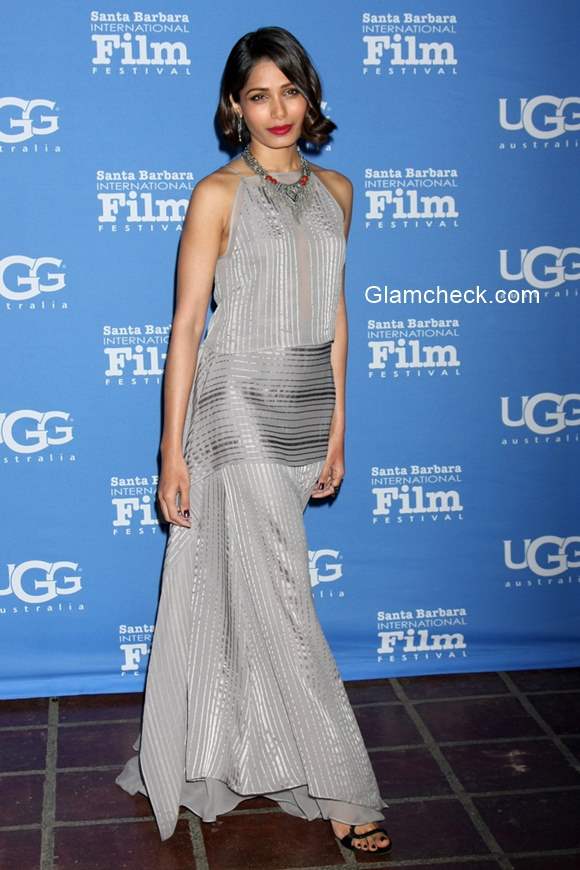 Freida Pinto in Mason by Michelle Mason during the 2015 Santa Barbara International Film Festival
Image: Shutterstock