The wedding season is in its full bloom and it's time to look beautiful on the outside and feel sexy in the inside! At The Giving Bride Spring 2015 lingerie collection at the Center 548 on October 25, 2014 in New York City we saw some master pieces perfect for your night collection. It consisted of luxury satin, sheer fabrics, silk and French laces in high end finishes. The collection was totally drool worthy and a must have for dark hours.
The colour palette of the collection consisted of soft peaches, nudes and blues which are the perfect colours to flaunt at night. Hints of black and white were also given to add to the aspect of excitement.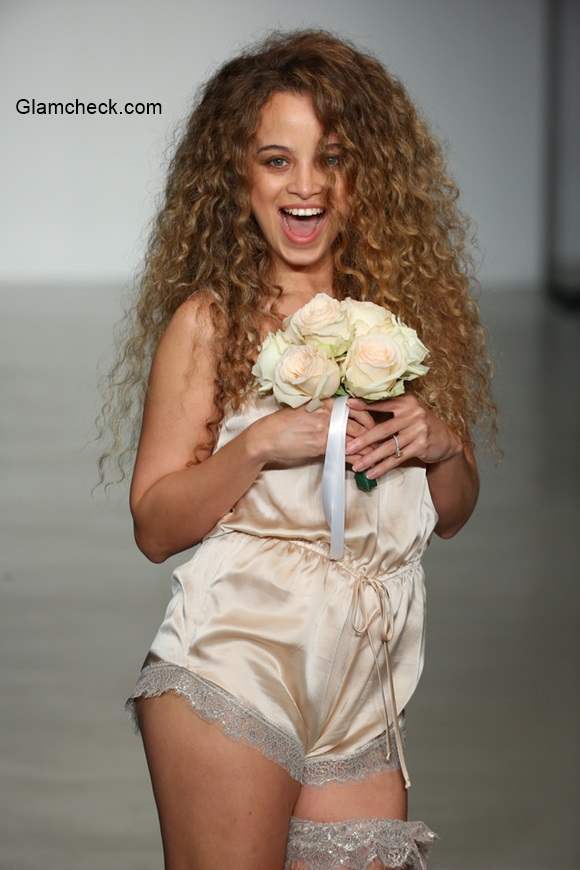 The Giving Bride Spring 2015 lingerie collection
The Giving Bride is a luxury lingerie brand with a charitable clause which caters to the upscale bride. They create classic and timeless pieces for a sophisticated yet mischievous bride. The fun vintage silhouettes in the collection brought back the whimsical mysteries look to life.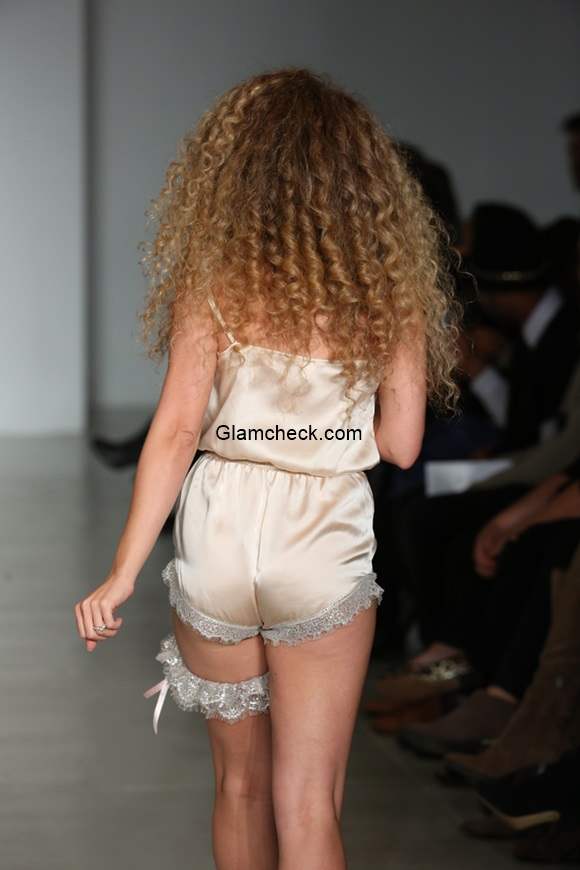 The Giving Bride Spring 2015 lingerie
The models showcased beautiful detailed lingerie and gave a new meaning to romance. There were subtle elements which added to the dash of sauciness. The collection consisted of lingerie which was comfortable and very dreamy. The play of sensuality and comfort comes across very strikingly in this collection.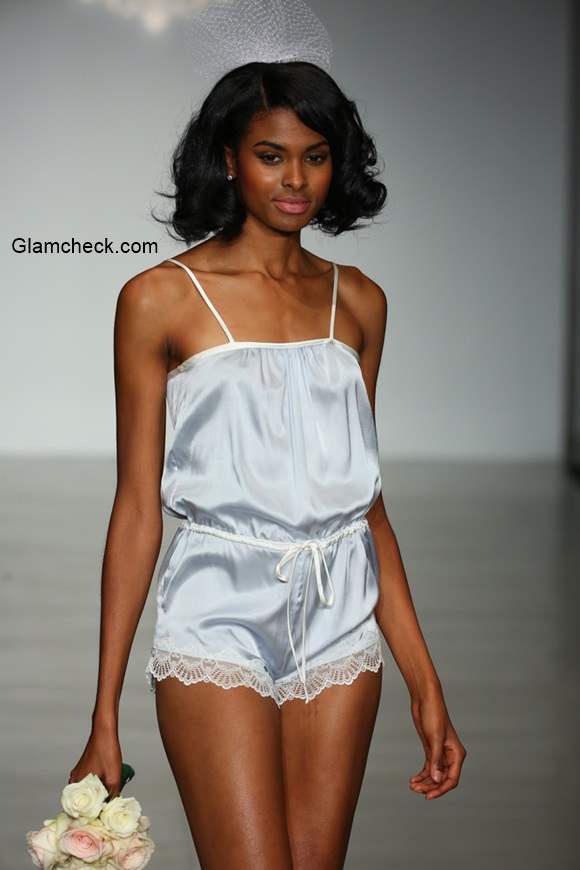 Satin Romper Nightwear
Some of my favourite looks include the one piece drawstring nightwear which was easy and breezy. Opt for this one piece understated romper with a smooth satin fabric and lace trims to give sleep style a little twist.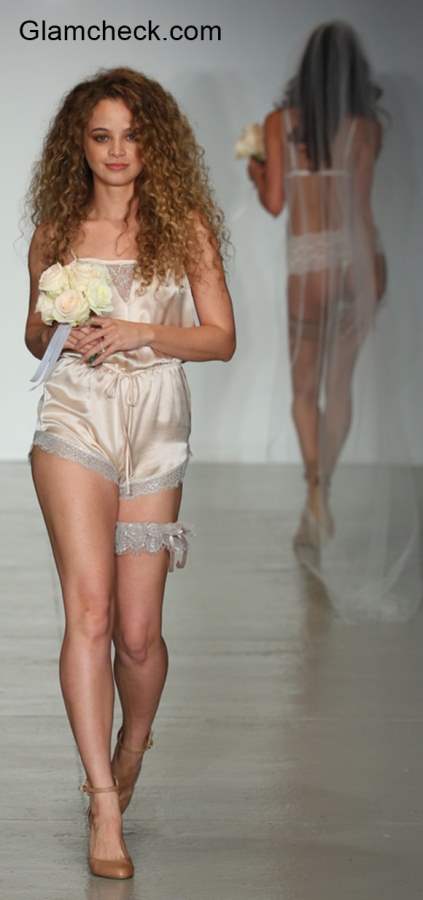 The Giving Bride 2015 lingerie
The lace detail satin cami with matching shorts is a very cute option for late-night lounging. The sweet shorts with lace sides accompanied with it are perfect for bedtime too!

lace detail satin cami with matching shorts
The peek-a-boo bra panty set was also another piece we set our hearts on. Another wearable piece from this collection was the dreamy cape. It can be worn over a sexy piece of lingerie or even pyjama to add to the drama!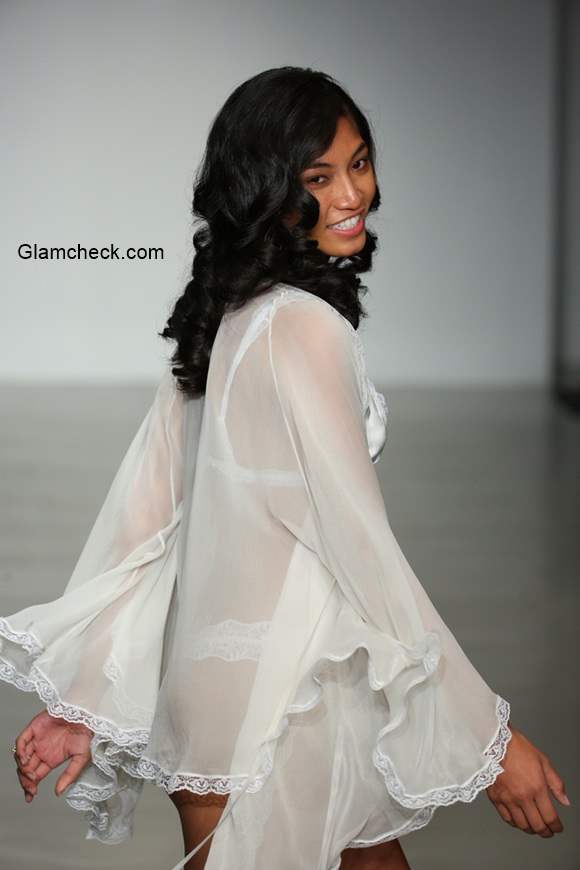 peek-a-boo bra panty set
Their collection is perfect for any woman who is all set for her wedding bells! Well don't worry even if you are not married go ahead splurge on these beautiful pieces and feel fabulous. Also to all the married women, it's never too late to experiment!
Let your hair loose or have soft curls to add to the flirtatious character. Do not hesitate to add a hot lace band around your thigh to make things absolutely lethal! Keep it simple and rock this collection!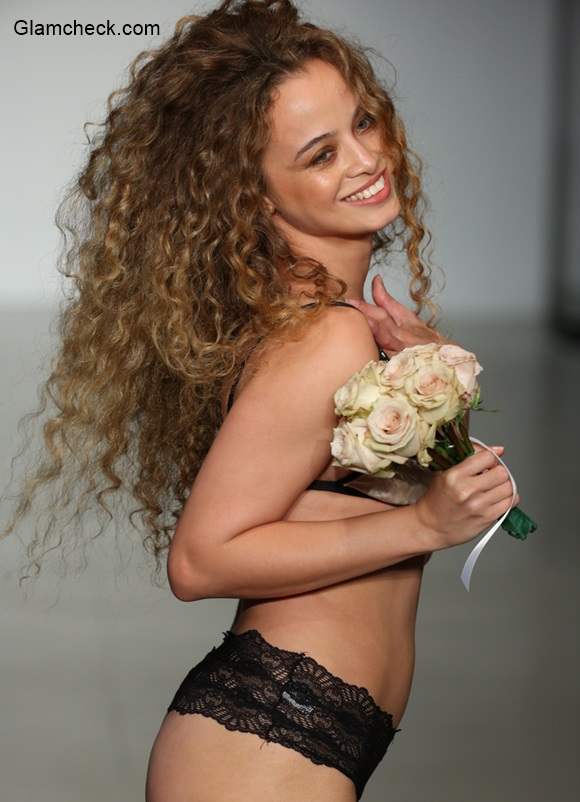 peek-a-boo black bra panty set
Image: Shutterstock