When it comes to wardrobe staples, pencil midi skirts are something I swear by. The shape flatters almost all body types and the skirt length is such that it would suit most occasions, even formal outings. Thus, once I saw this gorgeous midi skirt by Nineteen, I just couldn't wait to grab my hands on them!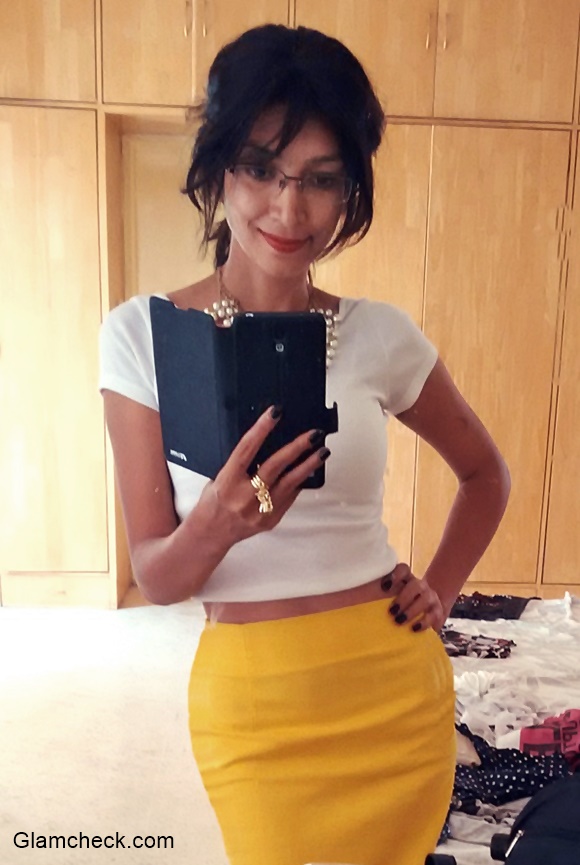 Yellow Skirt with White Top
Yellow Skirt by Nineteen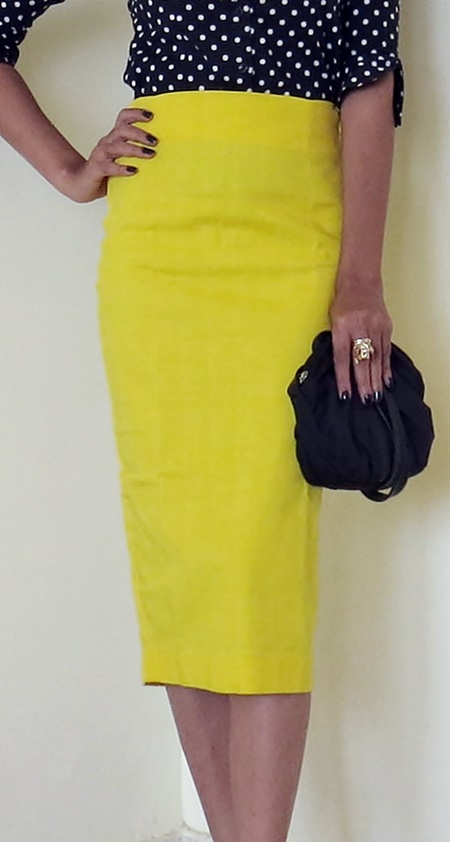 Yellow Pencil Skirt by Nineteen – Review and Styling Tips
First up, the cheery yellow color is one of my all time favorites – way to brighten up any outfit. The skirt fabric is stretchable, soft and comfortable. As you can see, it sits easily on my natural waistline, accentuating my bottom and the hem falls perfectly on the calves (just how I like it!). The skirt is of 27 cm length with a side zipper, two darts on the front waistline to provide shape and a cut out hem at the back. So yes, it's comfortable and offers easy movement. I'm quite happy with my purchase!
Styling Tips – with monochrome tops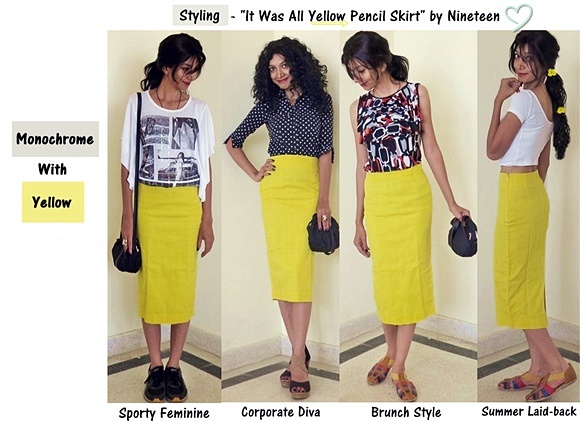 Yellow Pencil Skirt – Styling with Monochrome
Girls, it's time to play some mix-match and try out different looks! You could pair this pretty skirt with most tops but personally, I would advice monochrome tops to balance out the color.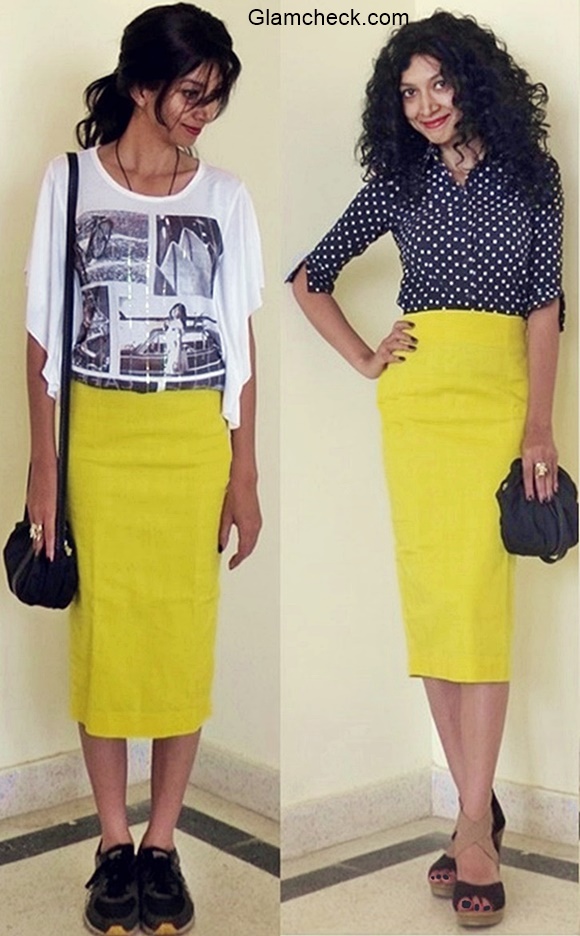 Yellow Pencil Skirt with Monochrome Top
My first outfit is what I call 'sporty feminine', just grabbed my favorite tee, comfy sneakers, a handbag and I'm good to go!
Next, I decided to try a slightly formal look. So I pulled out a classic polka-dot shirt and nude wedge heels. What do you think, don't I look dressed to cheer up the office?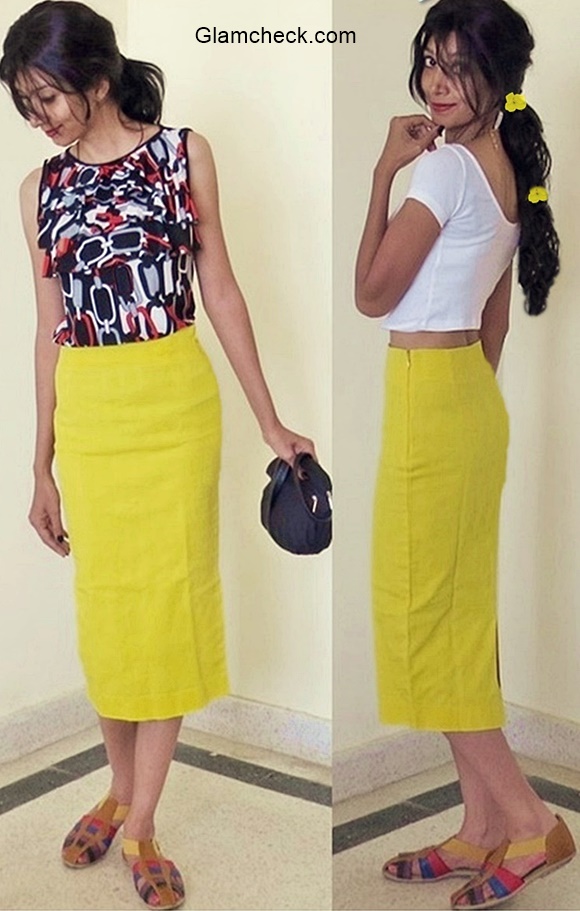 Yellow Pencil Skirt
Now for an easy day-time look. This one is one my favourite printed blouse, I'm so glad it complements the bright yellow of the skirt. Pulling my hair into an easy ponytail, I slipped into a pair of snug sandals and that's it, my brunch outfit is ready!
The last look is a breezy style for those warm summer days – a basic white crop top and slippers to go with my skirt. For some cool fashion statement, I decided to play up my hair with matching yellow floral accessories. I'm ready to have some fun!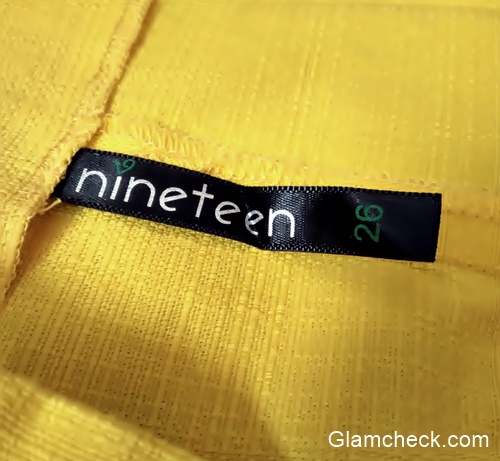 Shop Nineteen Skirt