The runway is where one turns for inspiration and trends especially when it comes to Bridal hair and makeup. Unlike other runway fashions that tend to go overboard, bridal beauty looks tend to be more on the desirable and attainable side. Bridal Fashion Weeks present trends that would-be brides can actually take to their beautician or stylish and say 'I want to wear this look for my wedding day'. The coming trends, as seen on designer Julie Vino's Bridal Fall/Winter 2016 collection, evoked images of a free spirited bride with an ethereal aura surrounding her.
Here are the top trends that you can steal from Julie Vino's presentation at NYC's EZ studio on October 10th, 2015.
Trend #1: Flawless, Dewy Skin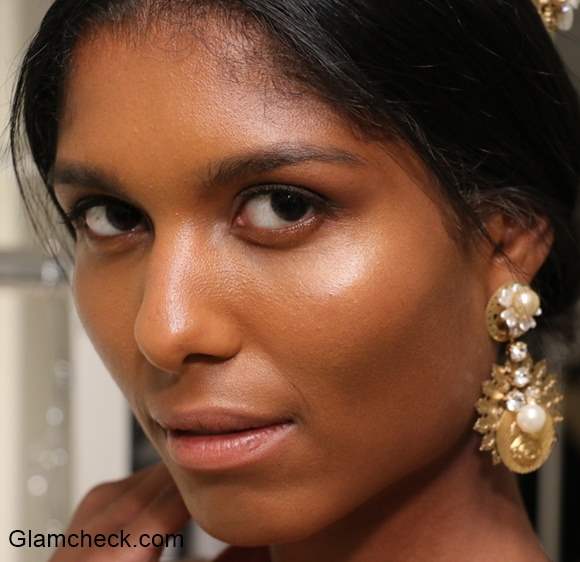 Bridal Makeup Trends – Julie Vino Bridal Fall-Winter 2016
The bridal beauty was all about being effortless, carefree and yet, polished. Bright flawless skin was the trending theme which, as all women are familiar with, is the most difficult look to achieve. The foundation has to be a perfect match, no stray zits or dark circles should be visible and so the concealer has to its job right.
Trend #2: Naturally flushed cheeks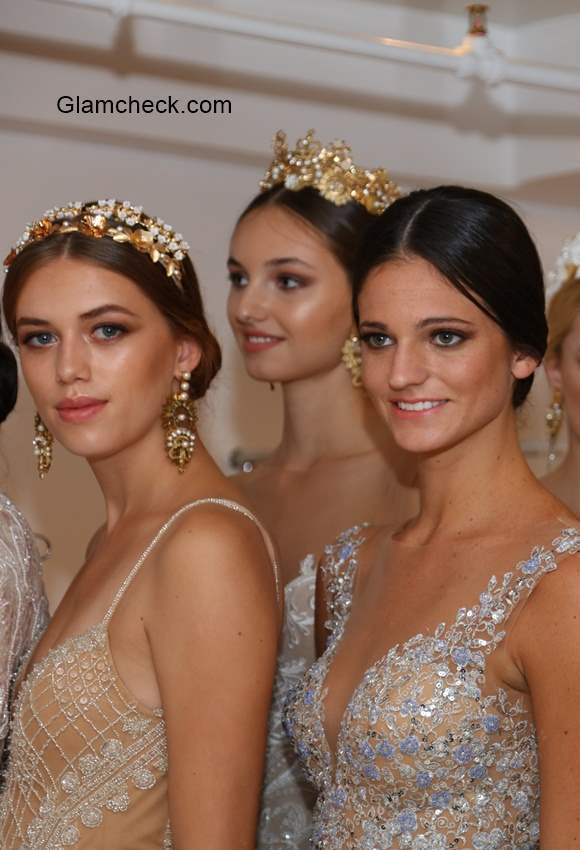 Bridal Makeup Trends 2016
The usual princess-like rosy cheeks were nowhere to be seen. Instead the application of bronzers brought out well sculpted face and cheekbones, while highlighters gave the skin a dewy luminosity.
Trend#3: A tinge of coral on the lips
The overall bridal makeup was about complementing and not something that would distract from focus from the luxurious wedding gown. The lips were given a tantalising, just-bitten look with the use of coral hued lip stains, lightly dabbed with sheer gloss.
Trend #4: Eye Gloss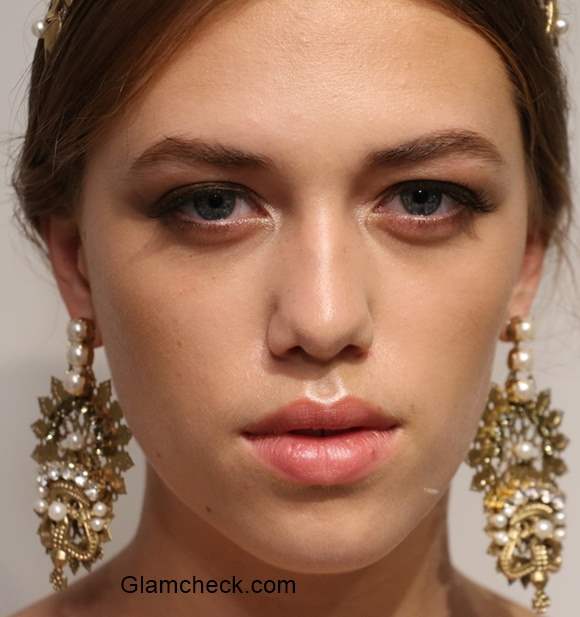 Eye gloss was one of the major runway looks of the year and evidently, is set to rule the makeup trends in the coming season. Brides can also opt for a fine-dust silvery shimmer to create the enticing, sultry eye look.
Trend #5: Well-defined eyes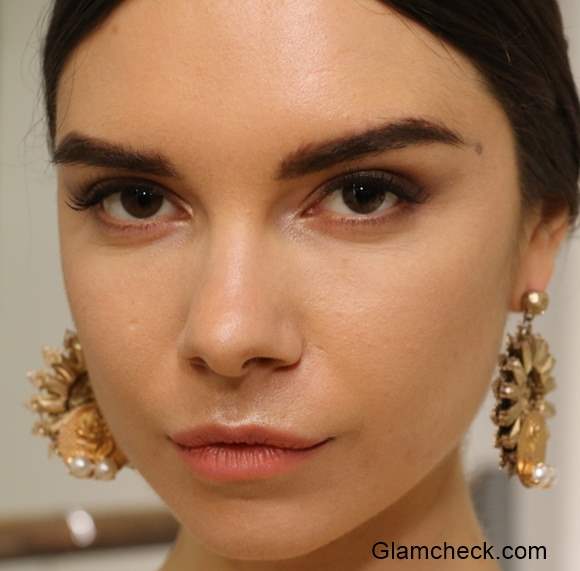 Bridal beauty often sees the use of alluring eye shadow palettes but it's now time to give them a miss. Black liner, yes the trusted black, took a subtle turn to lend a look that was dreamier and more romantic.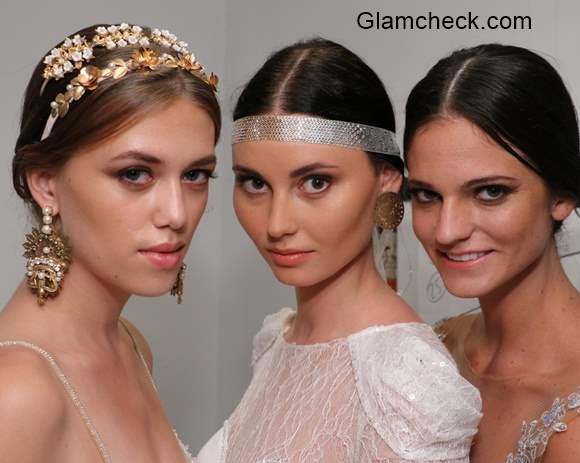 Bridal Makeup Trend 2016
The natural makeup was complimented by elegant and classy low chignons, adorned by fascinating headgears and headbands. Meanwhile, unique and bold chandelier earrings framed the bride's delicate face. And for those brides who care nay about jewelleries, give the accessories a miss, let people admire the beautiful you and your gorgeous wedding gown.
Image: Shutterstock