At the 2015 American Music Awards, held at the Microsoft Theater in Los Angeles on November 22, many a fashion statements were made by the celebs. But if there was one particular look that held our rapt attention, it was not the outfit neither the jewelleries but, makeup! Eye makeup to be precise, worn by the gorgeous Kat Graham, known for her versatile sense of style.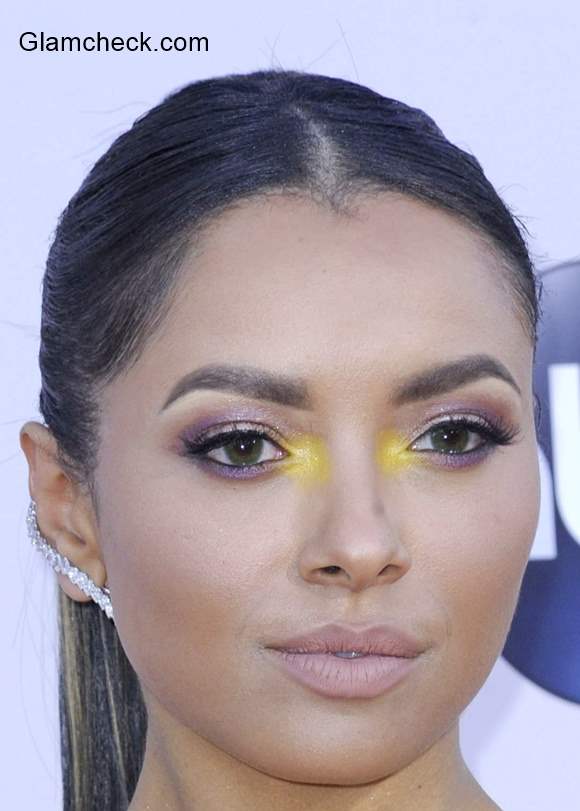 Kat Graham striking Yellow Eye Makeup – Yay or Nay
Her eye makeup consisted of a lovely lilac and silvery hue over a cool grape base. Not to be done with a subtle choice as such, Kat then decided to up her fashion game and contrasted this soft color tone with a bright pop of sunshine yellow. A delicate metallic purple shadow with sudden burst of yellow, we're not sure if we would be daring enough to wear this but yes, this is an audaciously stunning look. It even outshone the glittering jewelleries!
What do say for Kat's adventurous eye makeup, yay or nay?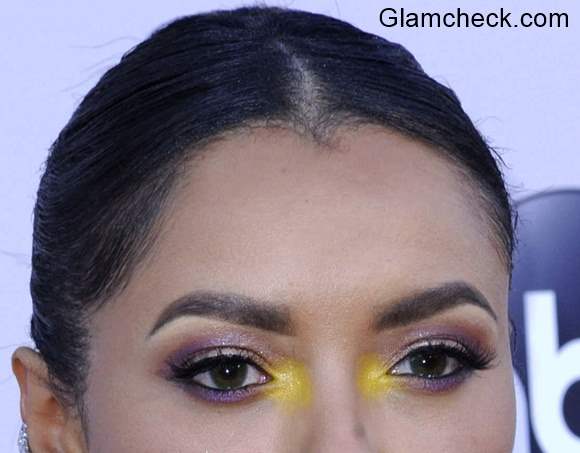 Yellow Eye Makeup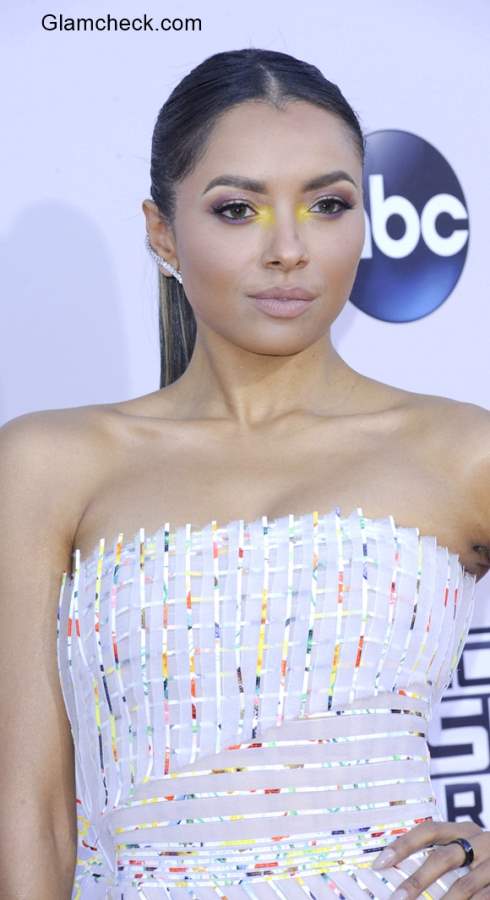 Kat Graham at 2015 American Music Awards
Image: Shutterstock