Namastey my lovely friends and welcome.
In this tutorial, I'm going to show you how to re-create Kalki's arresting hair and barely any makeup look that she sported in her latest video Titled 'Printing Machine' & I will also show 3 ways to sport it. It's not going to be an exact copy but just my take on it.
WATCH the VIDEO & "SUBSCRIBE" the channel for more videos
The makeup artist has brought out Kalki's natural beauty like never before. So we'll leave all the heavy foundations and powders, and just let the skin breathe.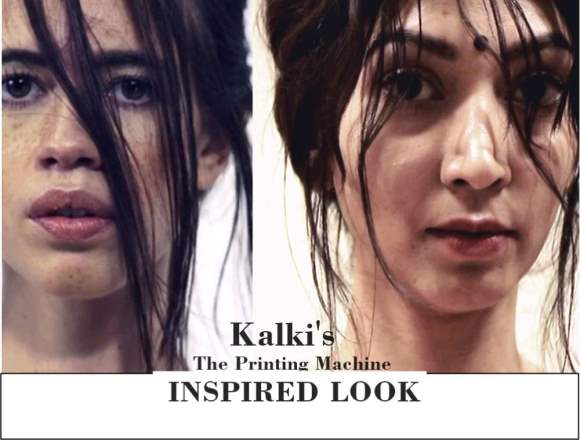 Kalki Koechlin – The Printing Machine Look
Prep your skin by applying a good slather of moisturizer to keep it hydrated.
Kalki's eyes capture the focus of the look. So what I'm going to do is bring out my eyes.
Getting eyebrows on fleek is very important. Kalki has thick, dark envious eyebrows that are straight shaped.
Take a brow pencil or an eyeshadow  that matches the shade of your natural brow color and following the natural shape, start filling in.The aim is thicker, more defined eyebrows
Moving to the eyes, Take a brown eyeshadow and define the crease to make the eyes really stand out.
Next, tightline both your upper lash lines with a black kohl. Then apply thick mascara to make the eyelashes thicker and luscious and while you apply, curl the lashes by lifting them in the upward direction with the wand and That's it for the eye make-up!
For the lips, since the look is all about being natural, just dap a little bit of lip balm to keep it hydrated.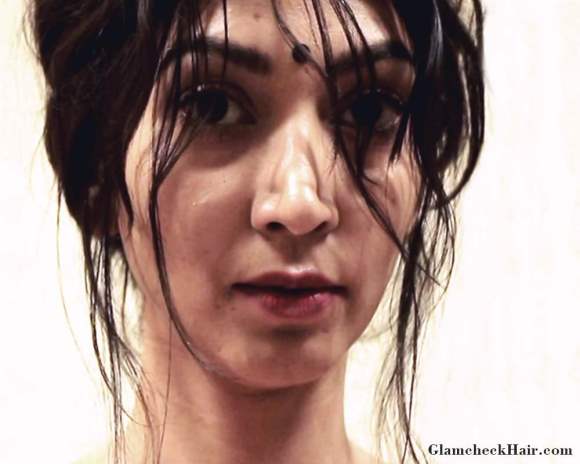 Kalki Koechlin – The Printing Machine Inspired Look
Hairstyle
In resonating with the theme, the hair is tied into a bun to show how a woman is bond by the rules of the society. This is then given a messy look to bring out the chaos.
Comb the hair and Tie a loose bun at the back but make sure you leave few stray strands of hair from the lower section.
Now, give the hair a wild, messy look by pulling out strands of hair from the side and front sections. The messier, the better.
The Printing Machine look is now complete. This naturally beautiful look is perfect for those like me, who don't really like applying too much of makeup.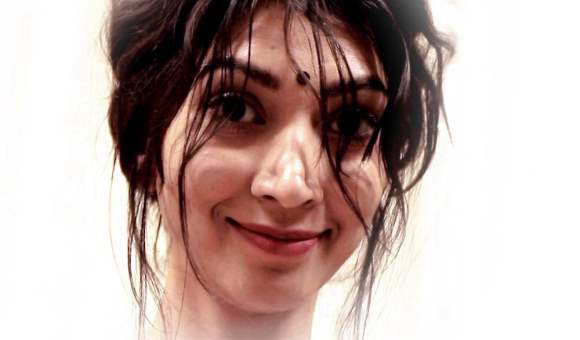 Kalki Koechlin – The Printing Machine Look by Sarita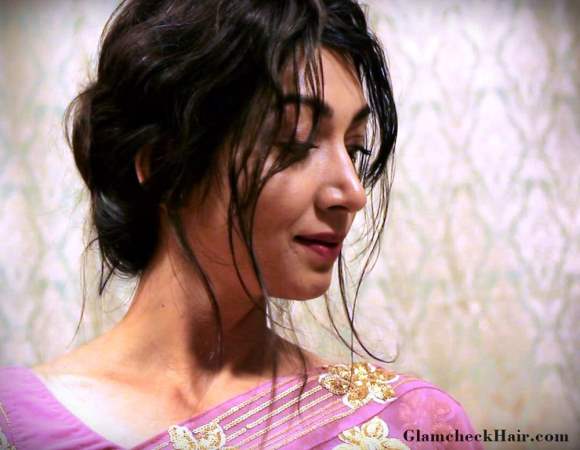 Kalki – The Printing Machine Inspired Makeup and Hair
Want to look effortlessly beautiful on a wildlife safari ? Well, Just wear you camoflauge print tee with this look and add a pair of shades and there you go.
You can also sport this look and hairstyle on you casual avatar days. Put on a slouchy tee & wear those glasses and you are done!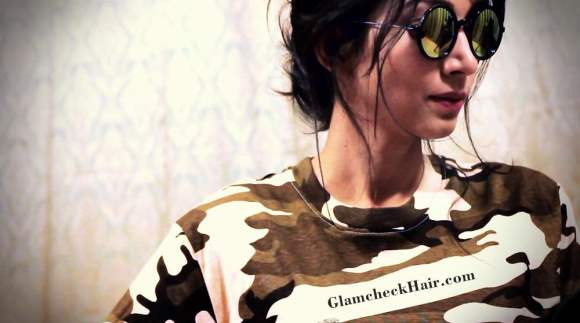 Indian Youtuber – Fashion
So, there u go 3 looks inspired by Kalki's Printing Machine.
Do let me know what you think. Rate this video with a thumbs up and SUBSCRIBE the channel for more videos. I love you all and I will see you soon in my next video.