There is a timeless quality about black and white. It never goes out of fashion and this combination only adds up to your everyday look into a classier range. Worn as solids or in graphic prints such as stripes and checks, the black & white monochrome look can be worn in various settings. In this article we are gonna show you some effortlessly cool black & white combinations that can be worn everyday.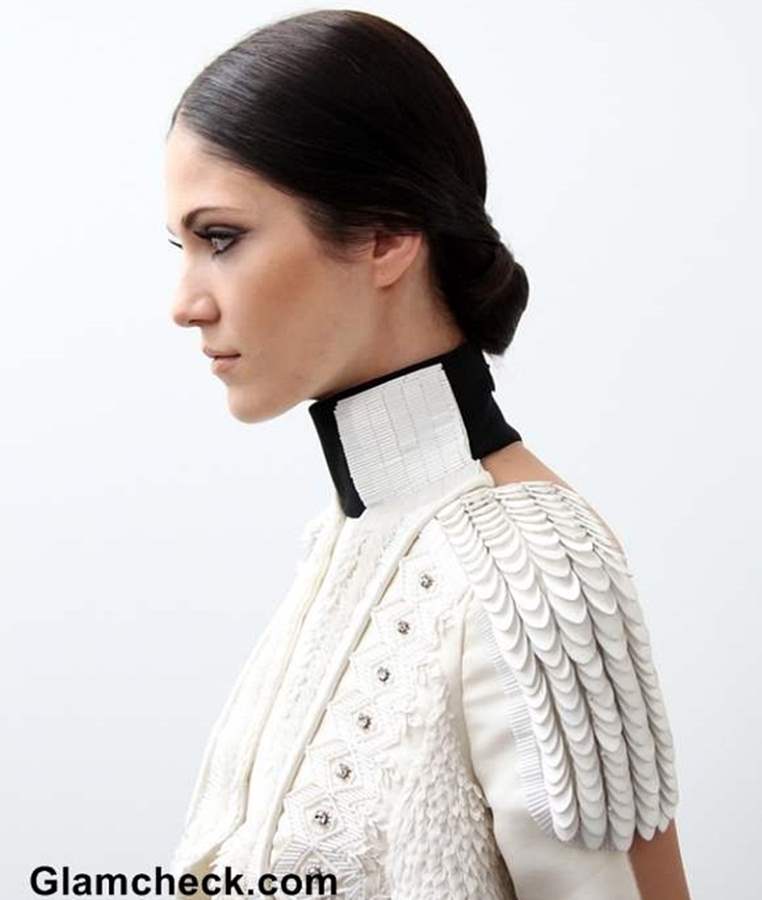 How to Wear the Black and White Trend
Black & White for Work
Nothing makes for a perfect formal wear than a black & white monochrome ensemble .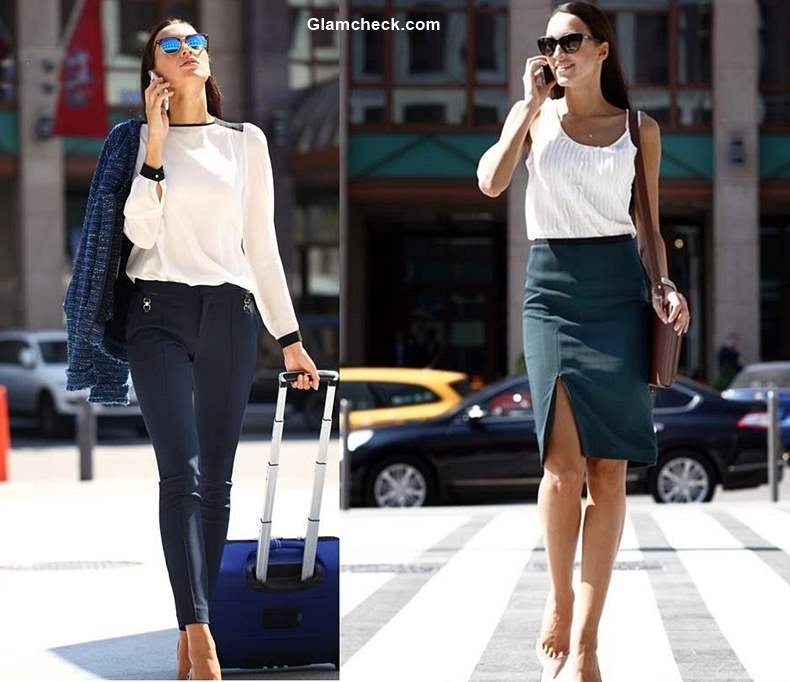 How to wear Black & White for Work
3- Dress to impress by pairing your white shirt with strong shoulders with a black pencil skirt. You can pair a tan bag with this look and go for either a pair of earrings or necklace. If white shirt is not your thing, pair with a peplum white blouse instead.
4- If you own the latest black and white shirt, you are set for more occasions than one. To work wear it tucked in with black pants and wear a tan belt.
5- Reverse the combination by sporting white pants with a black blouse instead. It is easy to find a blouse in contrast white peter pan collar.
6- Breathe fresh air into your black pants white shirt (tucked out) combination by knotting a fabric belt to define waist. And add a statement neckpiece too in order to take the look further.
7- Black and white printed pants with an intricate pattern with a black blouse and a necklace is also a winning idea.
Black and white for Evening
A LBD or LWD is a great for an evening out. But cross them over to give you a bold new look for the evening.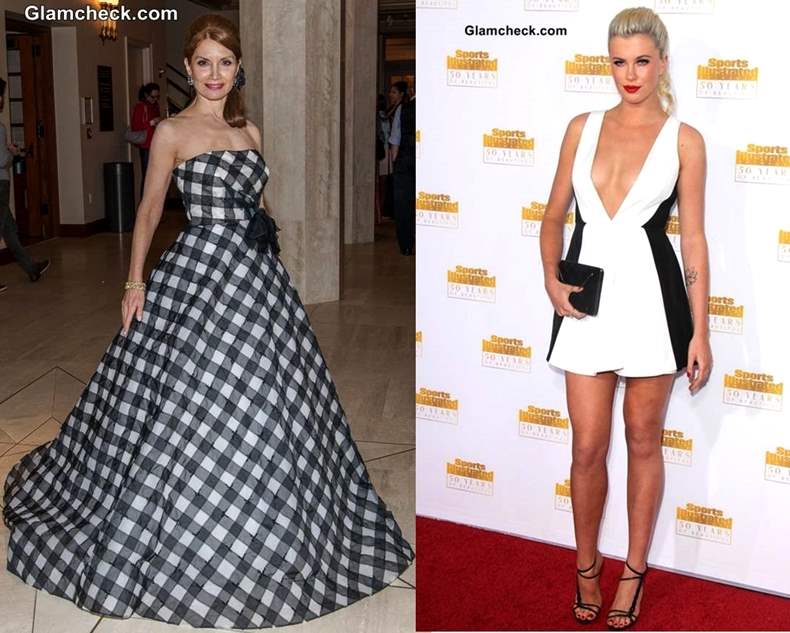 How to wear Black & White for Evening
1- Channel celebrity like style by wearing a black and white checkered or houndstooth dress for the evening.
2- Evening is not always about the dress, you can go for an evening jumpsuit or rompers in black in white too, if you wish to stand out and make an impact.
3- Find a body con dress which graphically enhances the curves. One such example is a colorblock dress with white hourglass shape panels in the front and the back, with black on the sides. Similar concept can be applied to A-line dresses as well, and if the occasion is very formal be a lady and wear sheer stocking in black.
4- Formal maxis are also great for the evening. You could wear a digital print black and white number or a black sheer number and tie a white belt on the waist. Make sure to carry a white clutch too with this and if you fancy paint the nails white.
Black and white for Lounging and Shopping Sprees
The bottom line here is comfort and being casual chic. A fashionista is never sloppily dressed even when she is just out to be lazy or errands. And why should she, when there are so many options at hand.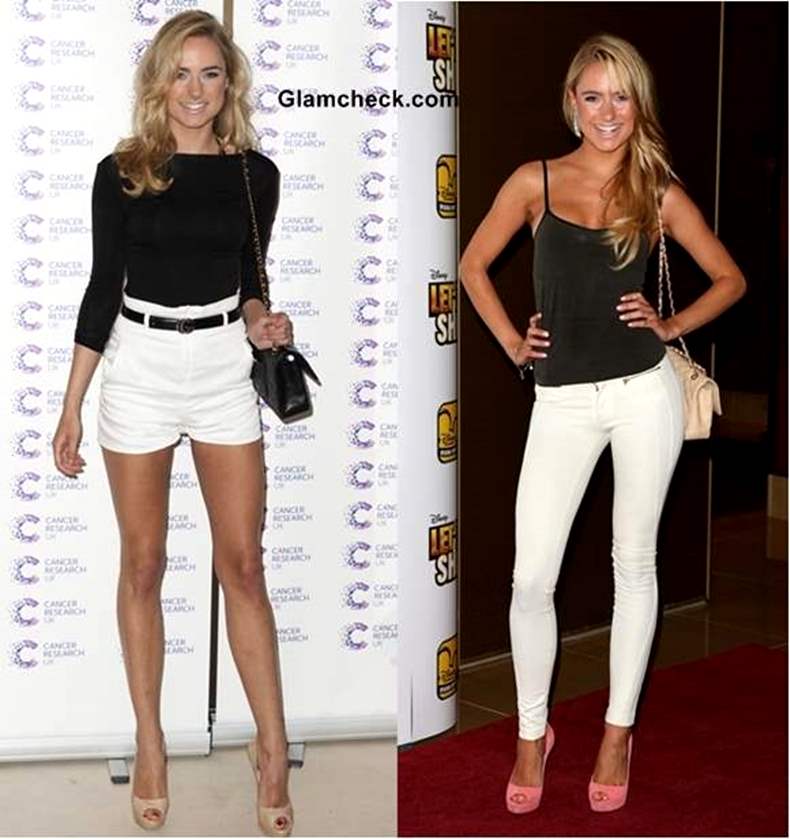 How to wear Black & White for lounging-shopping
1- Wearing white shorts and a black shirt or white pants with a black tank top is an absolute in casual chic.
2- A pair of black fitted pants worn with a slouchy white top makes for a cool and relaxed look.
3- A jersey maxi dress in black and white will be your best friend in this category, trust me. No fuss in wearing one, easy to accessorize and looks very stylish.
4- A black skater dress paired with a white tank and sneakers as footwear and your favorite sunglasses is the ultimate cool. Maybe add a tan belt as well, if you have the time?
5- If your digital print pants are anti-fit and you pair a sleeveless white shirt / blouse or knotted blouse with it, then you are rocking this category.
6- Wear white shorts with a white tank tucked in. Throw in a black shrug or waist and a black belt and you got yourself a very functional look.
7- Go graphic and bold even when you are dressed casual by wearing a pair of checkered or striped pants. Pair them with a white shirt or black blouse, whichever way you like best.
Black and white for a Date
The idea behind this one is to appear slightly romantic and feminine. That is the kind of look that forever remains popular on the dating scene. But how to achieve that in black and white… read on!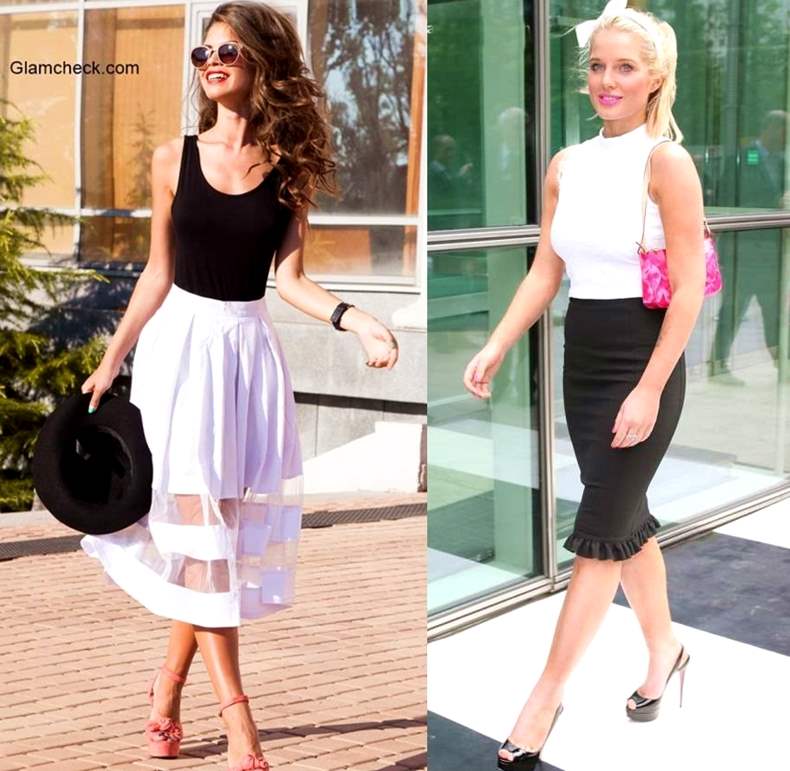 How to wear Black & White for a Date
1- Sheer works well on a date, so work around it. A chiffon white skirt with a black tank top and statement accessories is a great go-to idea.
2- Wear a black pencil skirt that has some frill detailing with a feminine sleeveless top and accessorize the look with a cute hairbad and carry a pink purse. Just perfect for a date!
3- Pair the white peplum top that we suggested for work with a short fitted skirt. Just perfect for a date!
4- A feminine fit and flare white dress (in lace even) with a black belt and black accessories can do the trick. If you like, reverse the combination.
5- Sport a colorblock dress in black and white with an appropriate silhouette for your body type. Add a gold cuff and a pair of statement earrings along with it.
6- A skater skirt works nicely on a date too. Prefer a black and white printed one and pair with a feminine blouse and peep-toes. A statement necklace will be the cherry on the cake.
Black and White at the Beach
A black and white swimsuit makes for an amazing swimwear.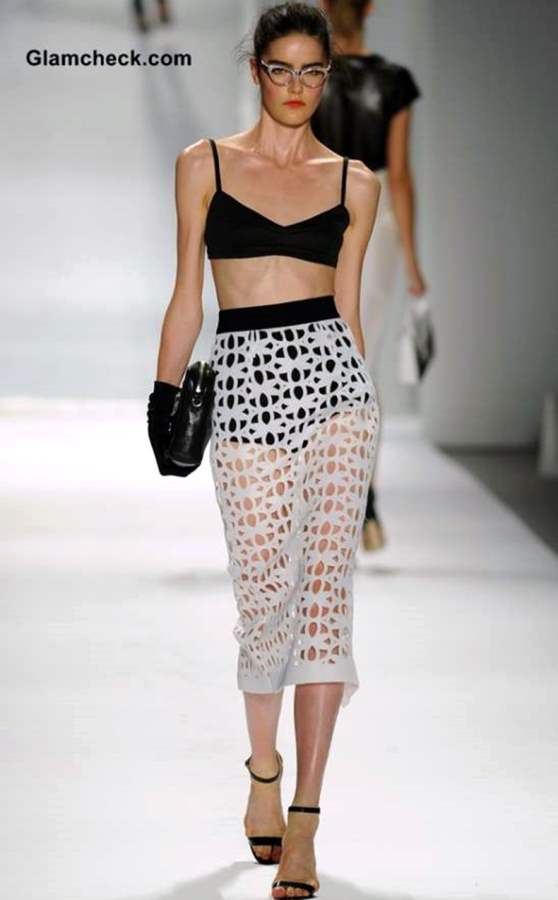 How to wear Black & White at Beach
1- Cover up your black two piece swimsuit with a sheer or a cut-out detailed white skirt for a minimal chic look at the beach.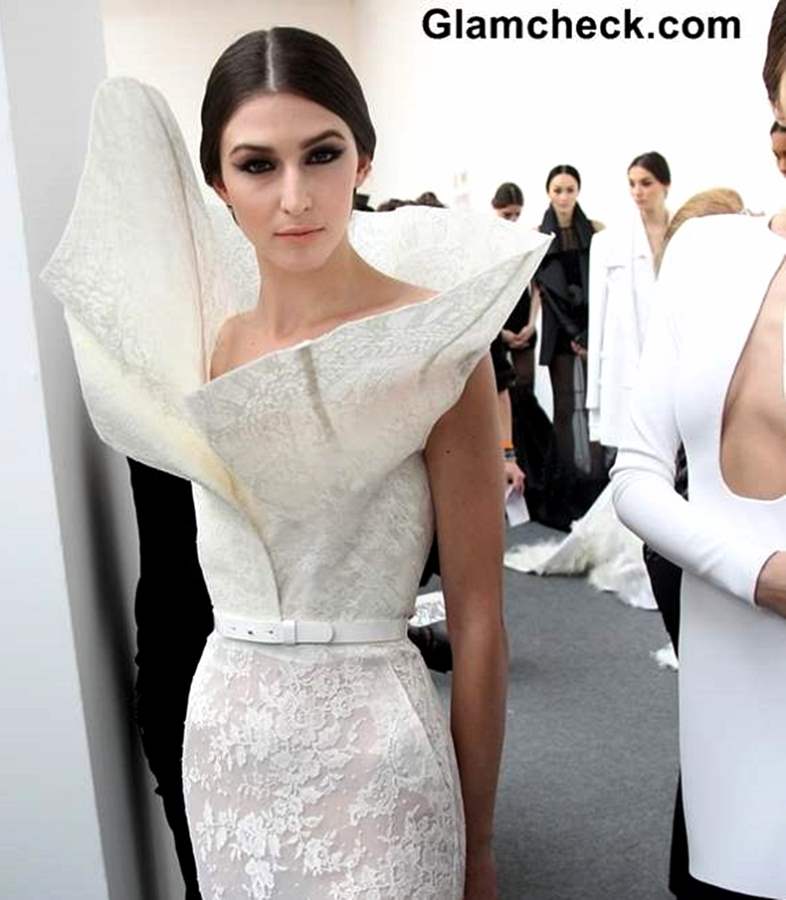 How to Wear the Black and White Fashion Trend
So this brings us to the end of the ultimate guide to wearing black and white in Spring Summer 2013. Grab the look that fits you and the occasion the most, and you would be right on style!
Image – Shutterstock