When it comes to sporting vibrant neon hair colors, Cardi B is the Queen! The famous rapper recently uploaded 2 pictures of herself, sporting 2 gradient hair colors for the same hairstyle – side-parted glam waves.
In a mid-April 2021 IG post, the singer debuted a gorgeous new gradient hair color, which transitioned smoothly from beach blond to deep cobalt blue.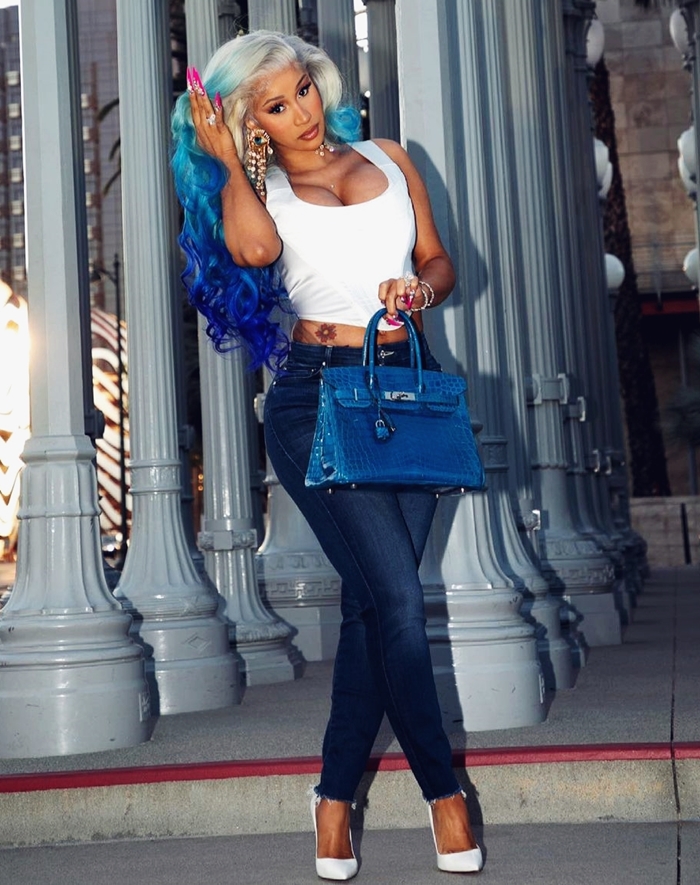 Cardi B Gradient blue hair color 2021
She matched her hair with a blue Birkin bag and wore a pair of blue denims teamed with a white Vivienne Westwood bustier top. The other accessories were quite in sync with the overall look.
In another post, the rapper sported the same hairdo but with a different gradient hair color scheme. This one transitioned from Apricot Orange to Tangerine – giving the perfect summer vibes. Her hair color matched with the colors of her shirt that she wore over a white corset top and a pair of distressed denims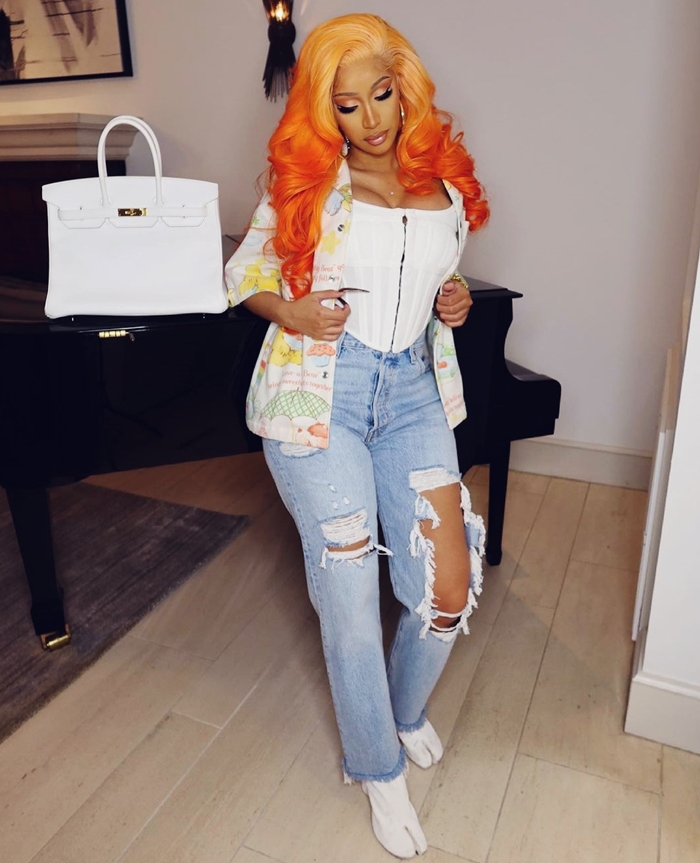 Cardi B hair color 2021 orange
We are not sure if she dyed the same hair or wore 2 different hair wigs. What do you think?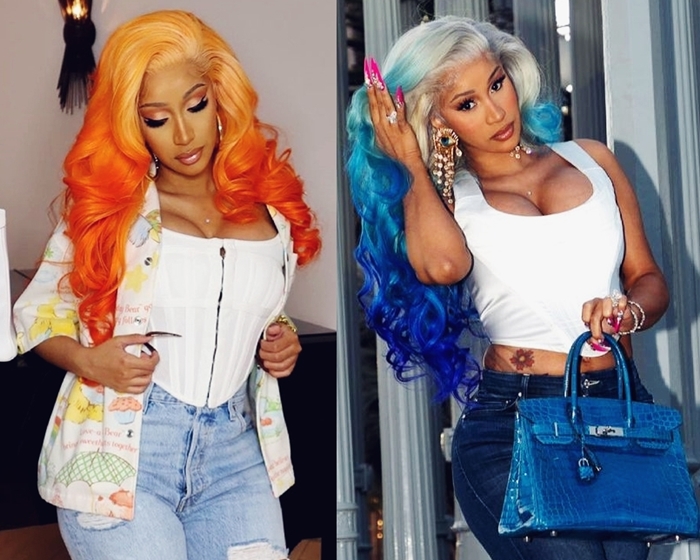 Cardi B hair colors 2021 Gradient Dye
Images: @iamcardb IG