Versace La Vacanza 2021 swimwear campaign is out and we can't help drooling over the label's new summer swim pieces that lures one to take a dip into the ocean.
Shot against the scenic backdrop of Liguria, Italy, models Rozanne Verduin,  Evie Harris, Blésnya Minher,  Lucas Barski,  Simone Bricchi and  Loic Namigandet appear in sun-soaked pictures photographed by Camille Summer-Valli.
Inspired by summers by the sea, the Versace La Vacanza 2021 swim collection features stylized aquatic prints fused with graphic patterns in a vibrant color palette. 
The collection comprises triangle bikini tops, string bikinis, high-waist briefs, shorts, scarves and even shirts in bold colors and sea-creatures inspired prints.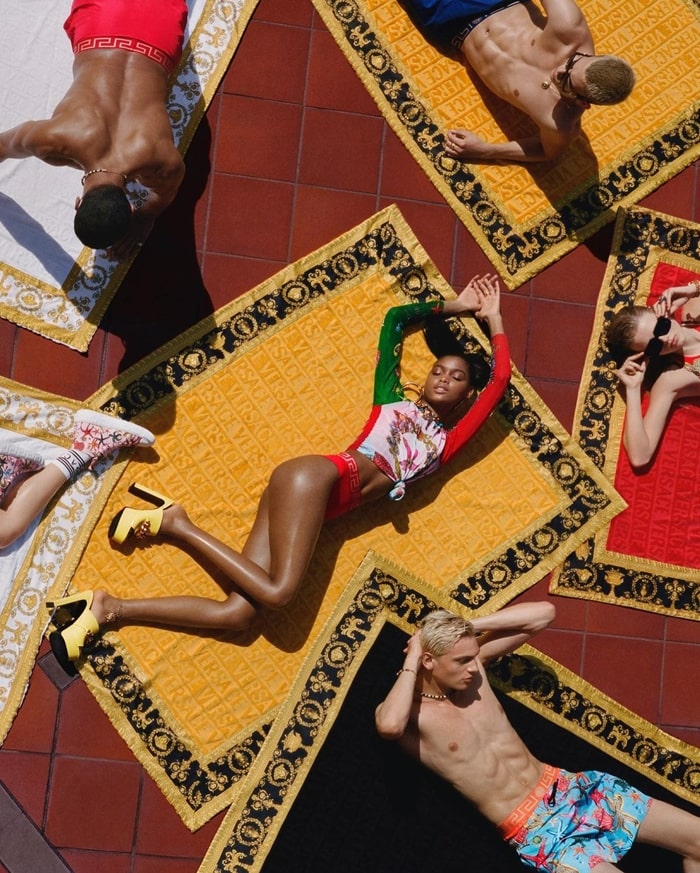 The collection also has a few swim pieces done in solid colors featuring the brand's iconic Greca motif  on the waistband.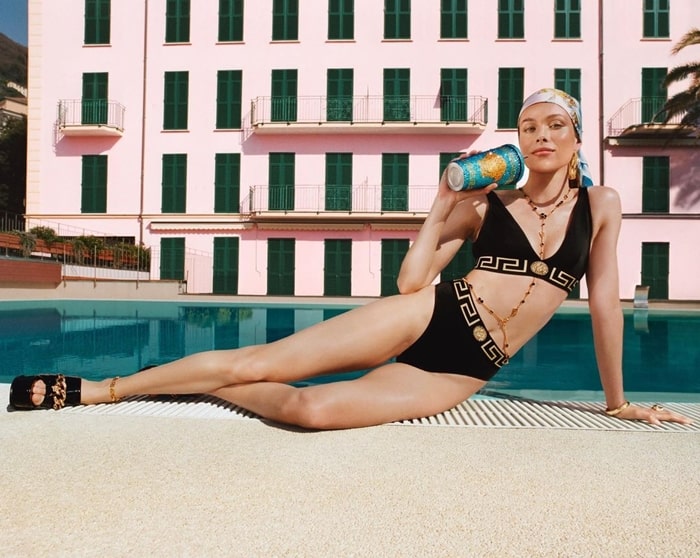 Stylist Allegra Versace styles the beachwear looks with statement jewelry in gold tone. The models were given a sun-kissed look by makeup artist Luca Cianciolo and  hairstylist Patti Bussa gave the models a slicked-back hairdo to go with the theme of the campaign.
We totally love the new collection. It's vibrant, fun, playful and oh so glam. Now, somebody plz teleport us to the beach!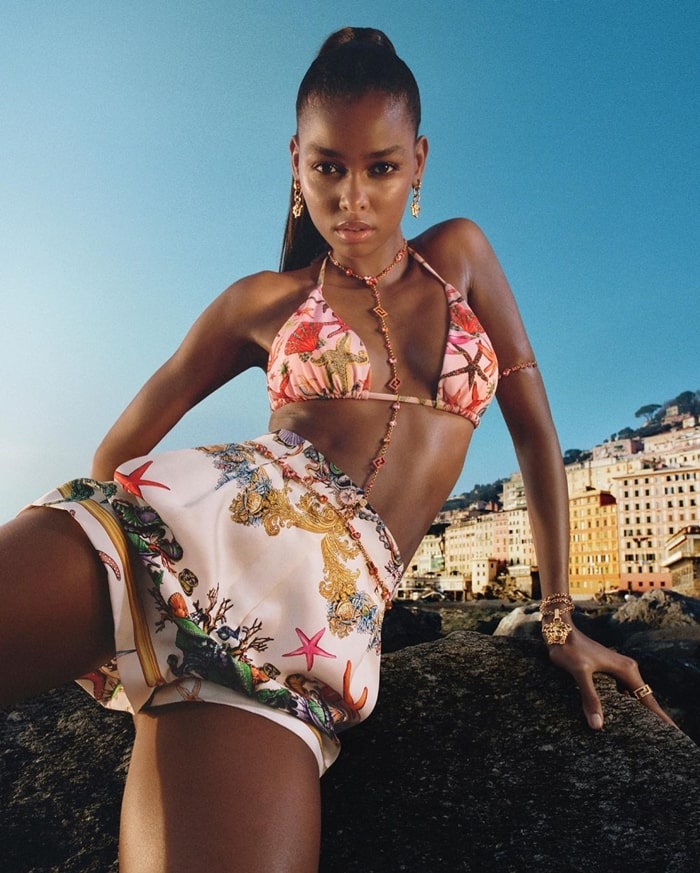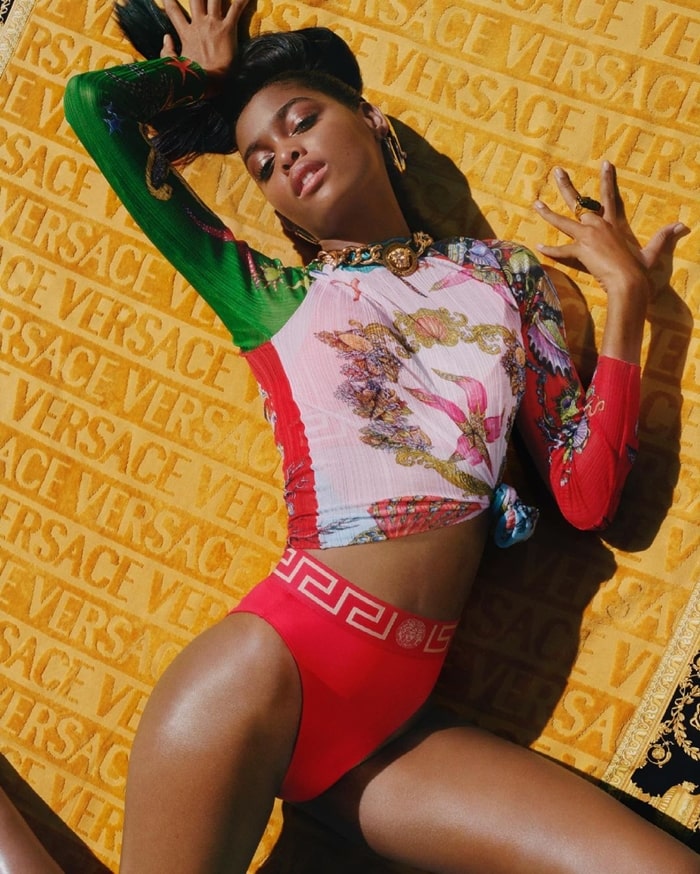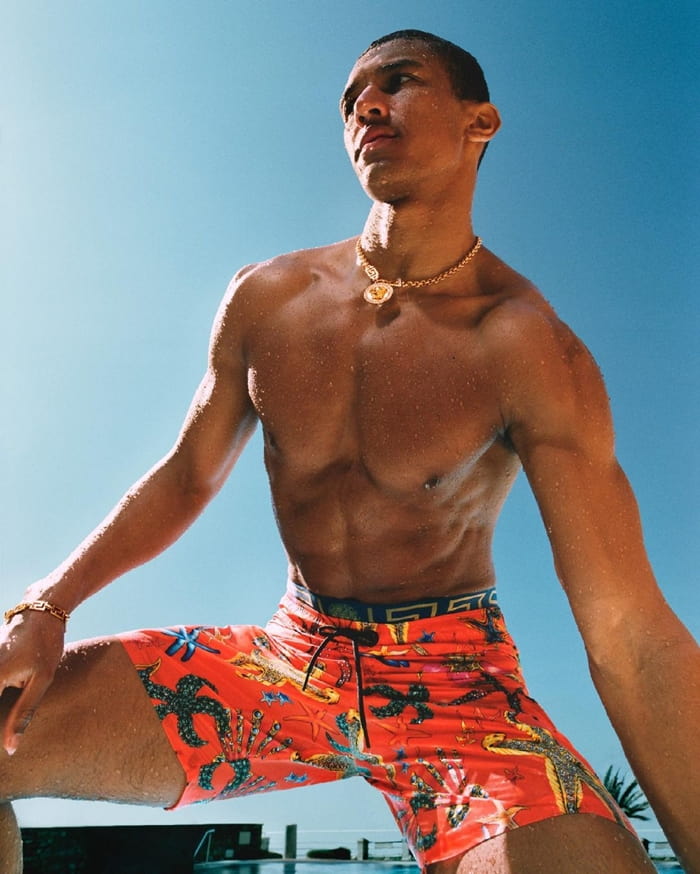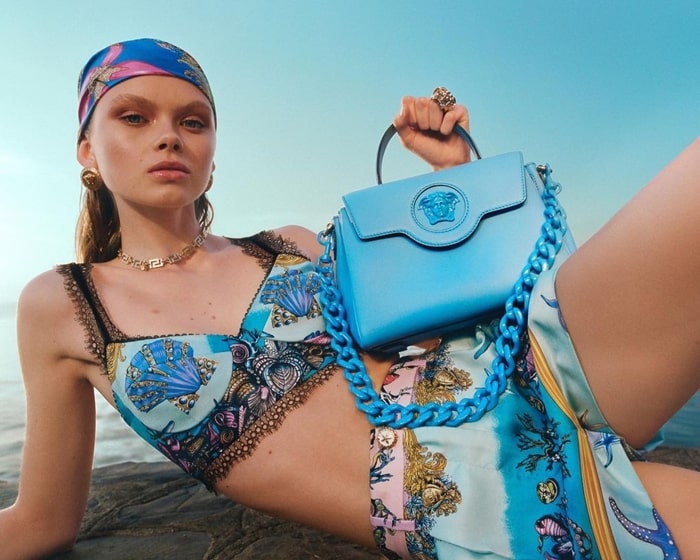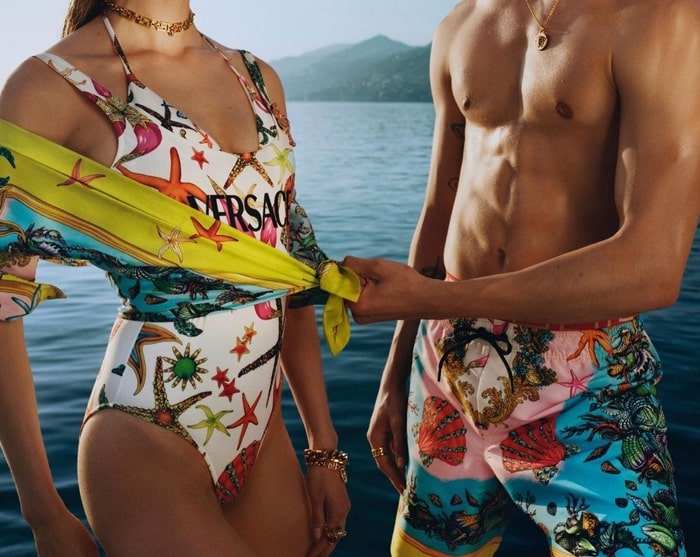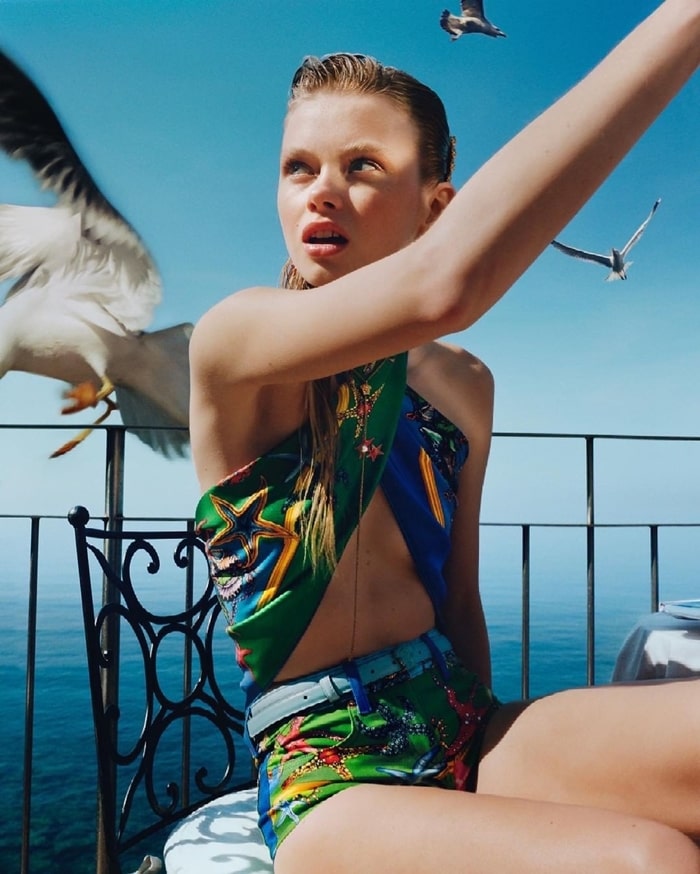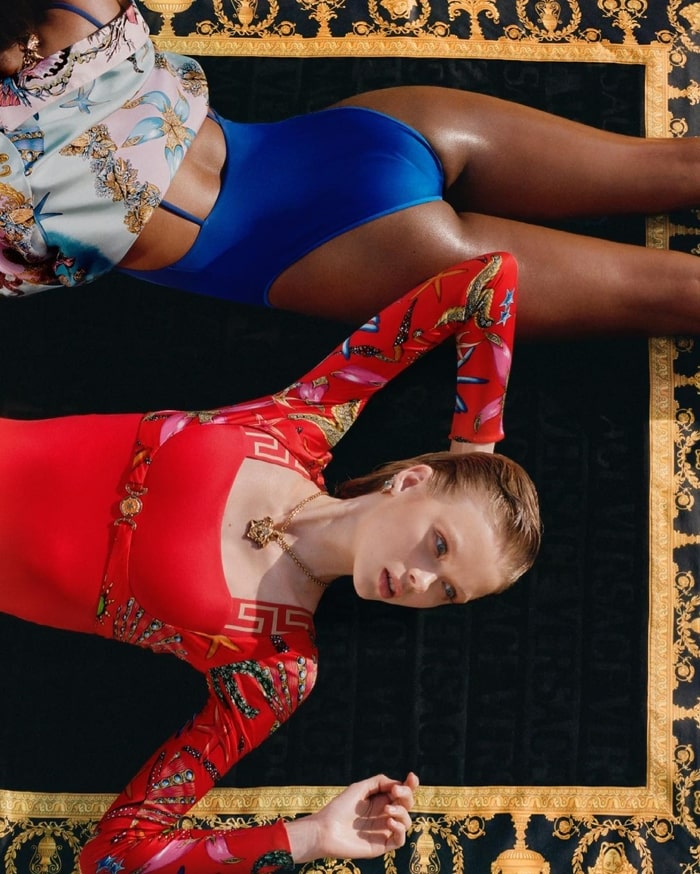 Image: Versace