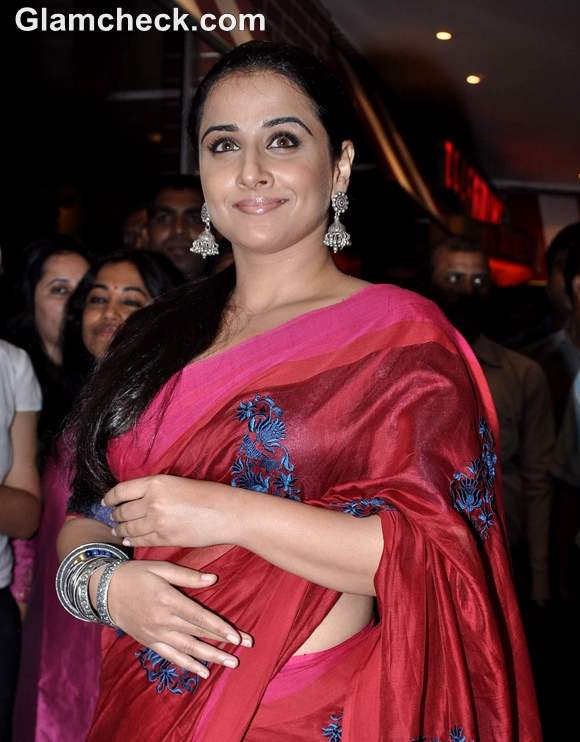 Bollywood actress Vidya Balan has always done her own thing regardless of what the demanding industry she is in has asked of her. Despite her deviation from the norm, she is still hot property, proving once again that following your heart is the only way to live life. High-spirited Vidya is now moving on to promoting a book that she says she really connected with – "Unhooked" by Munmun Ghosh. The Parineeta star joined the author at Landmark book store in Infiniti Mall, Mumbai for the official book launch.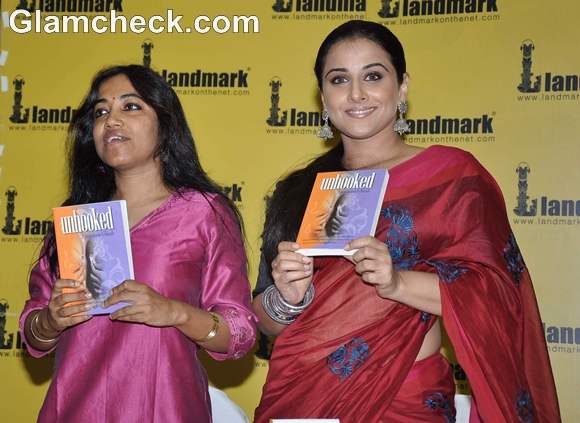 During the press meet that followed, Vidya talked about how she was immediately intrigued on hearing the title and how she finished the book in one sitting. She had high praise for Unhooked and Munmun, claiming that she will endorse all of the latter's books in the future.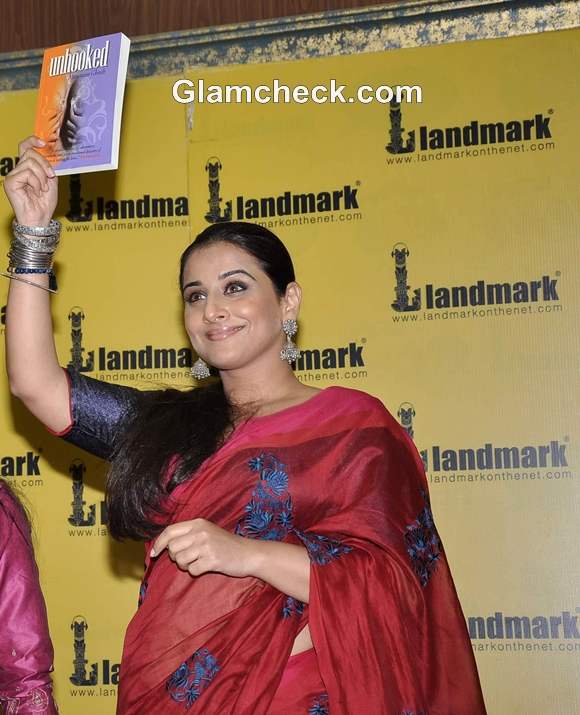 Vidya Balan Endorses New Novel "Unhooked" at Landmark Bookstore
So impressed is Vidya with the work that she said wouldn't mind starring in a film based on the book, provided the director stayed true to the content.
The 34-year-old star painted a colourful picture at the event in a maroon sari with blue embroidery. Ethnic silver jhumka earrings and bangles made for radiant accessories. She was fresh-faced in minimal makeup but very dark eyeliner, completing her look with a side-swept wavy ponytail.
IANS