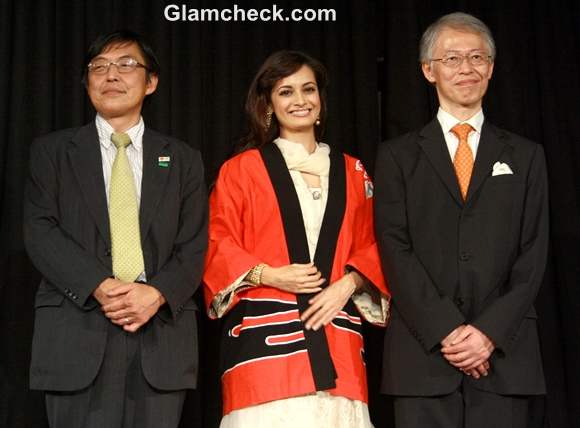 2012 marks the 60th year of peaceful relations between India and Japan. Each month of this last year has seen several events to celebrate the occasion from art shows, museum displays and sales of Japanese handicrafts to music concerts and performances of both traditional Indian and Japanese dances. New Delhi was lucky to see the latter a few days ago.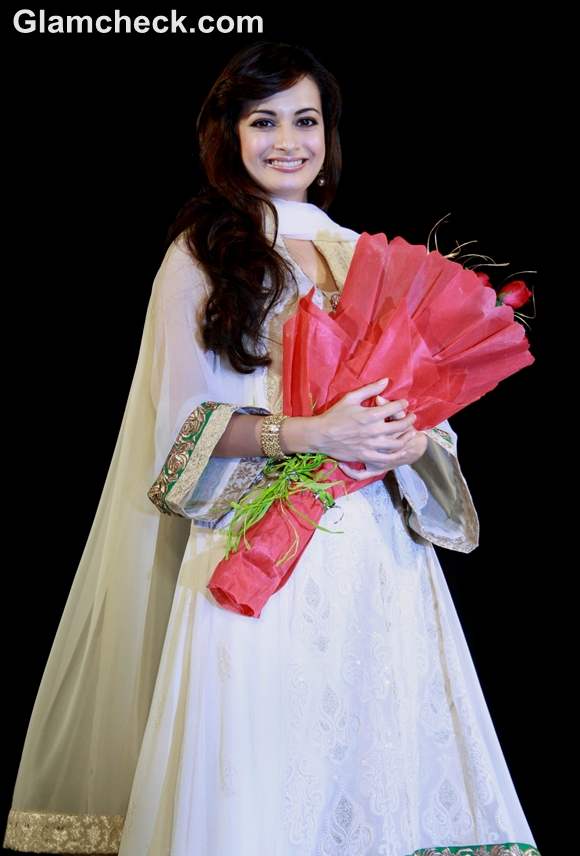 Dia Mirza at Indo-Japan Diplomatic Relations
60 years is a long time when it comes to diplomatic relations and Bollywood actress Dia Mirza, former Indian beauty queen who is a recognized face across South Asia, was present at the dance performance with Japanese officials. She arrived wearing a gorgeous cream salwar kameez with sheer sleeves. The hemline of both the sleeves and the kurti was emblazoned with gold brocade embroidery over a band of teal and red. The Rehna Hai Tere Dil Mein star accessorized her outfit simply with gold strappy heels, gold dangle earrings, a matching bracelet and a dazzling smile.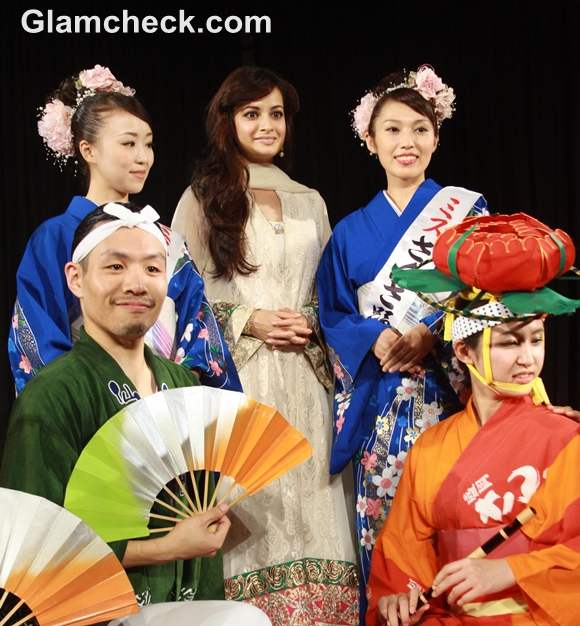 Dia Mirza Does Her Bit to Maintain Indo-Japan Diplomatic Relations
She was presented with a bouquet of flowers as well as a red Japanese kimono jacket. She then posed with the dancers from the show who were dressed in traditional Japanese clothes. The bright colors of their outfits and their lovely hair accessories played out beautifully against Dia's simple elegance.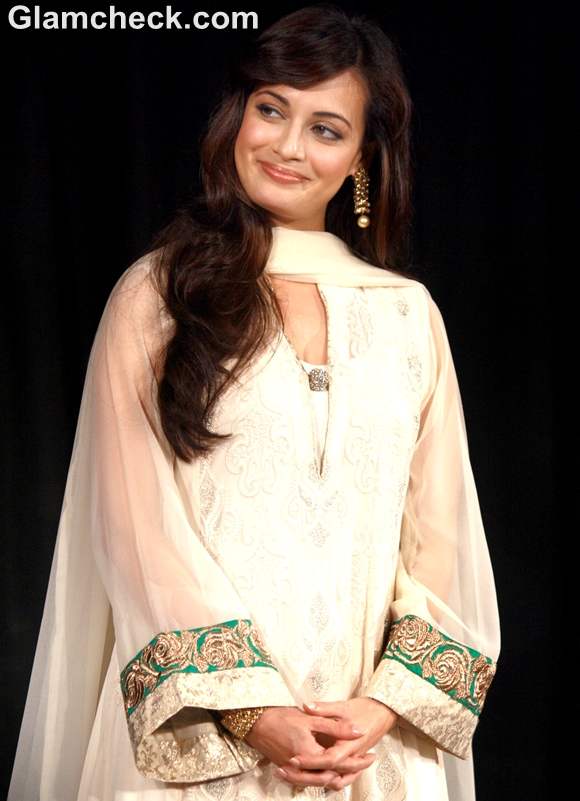 Dia Mirza
Apart from watching the performance, Dia's presence at the event was also meant to boost Tohoku or Japanese tourism. Japan is hoping to revive its dwindling tourist revenue by garnering interest in its culture through just such events as this one.
IANS