Stunning Bollywood actress Mugdha Godse was an unforgettable sight at the India International Jewellery Week (IIJW) at the Grand Hyatt in Mumbai, India on August 4 as she walked the ramp for Apala.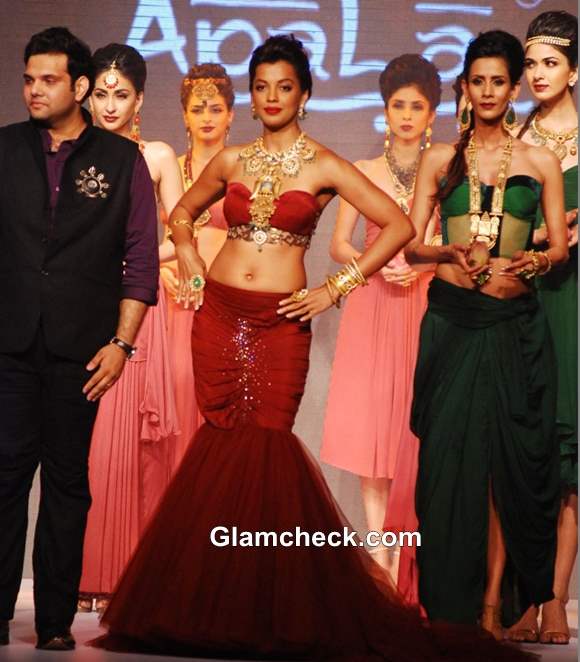 Mugdha Godse Show stopper for Apali Jewellers at IIJW 2013 – Day 1
Her sultry beauty was highlighted to what seemed like its maximum potential in a very sexy fishtail lehenga choli, the choli strapless, and the lehenga sensationally gorgeous. And, of course, the dramatic jewellery had a hand in enforcing that effect too.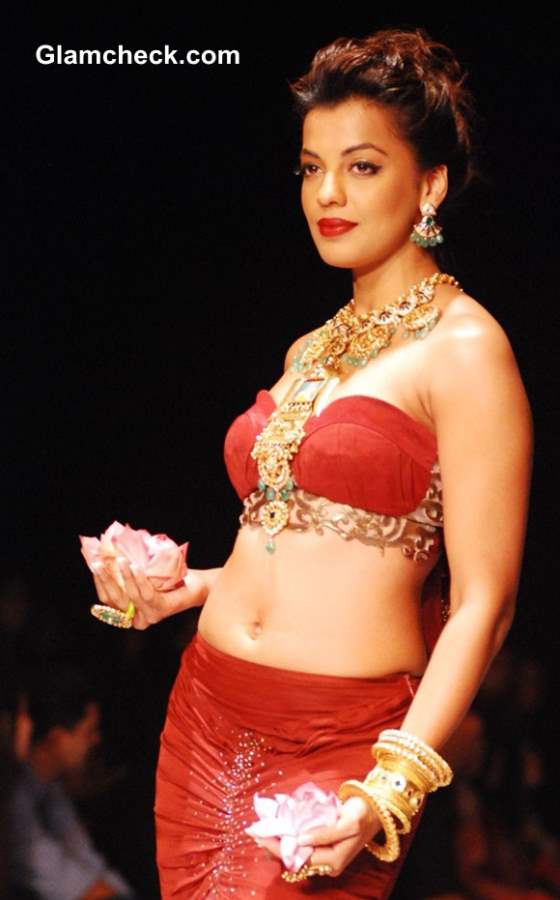 India International Jewelry Week 2013 – Day 1 Mugdha Godse for Apali Jewellers
Her bling consisted of several gold bangles – all of them heavy, no wishy-washy skinny pieces for this bold look – a statement gold ring with green stones inset, matching fan-shaped gold earrings and an intricate yet very large necklace which must have weighed a ton judging by the looks of it.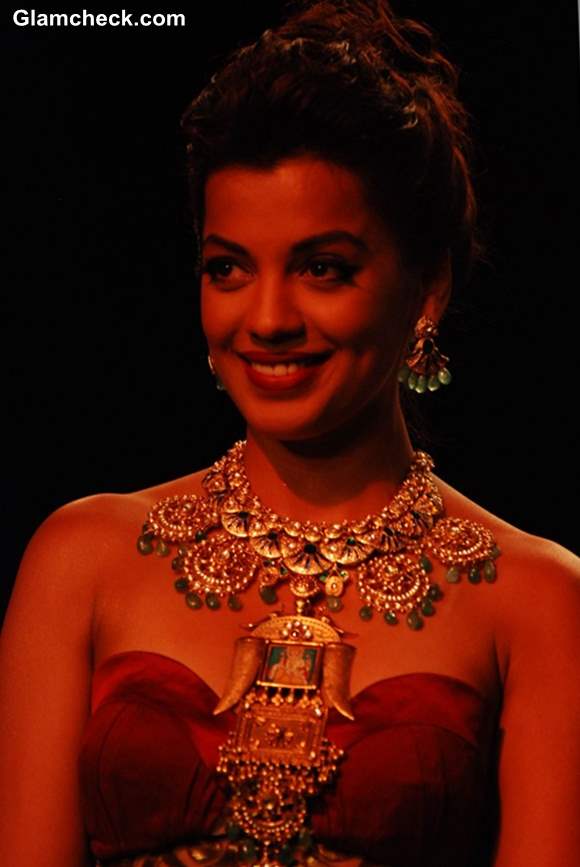 India International Jewelry Week 2013 Mugdha Godse for Apali Jewellers
Entitled Carved Incarnations by Sumit Sawhney, the Apala Collection was undoubtedly one of the most creative jewellery collections of the day. Having Mugdha on board as the show stopper was the obvious choice, seeing as how her unique beauty enhanced the statement jewellery and vice versa.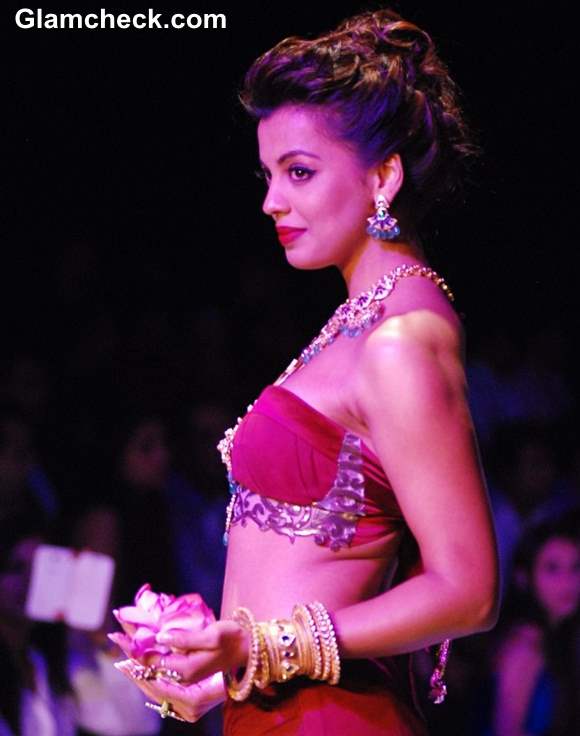 IIJW 2013 Mugdha Godse for Apali Jewellers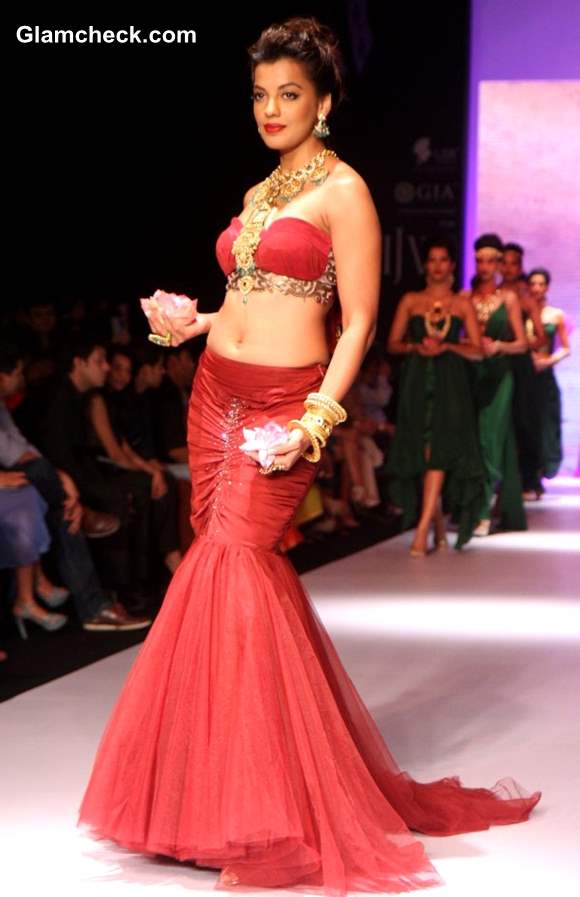 Mugdha Godse for Apali Jewellers at India International Jewelry Week 2013 – Day 1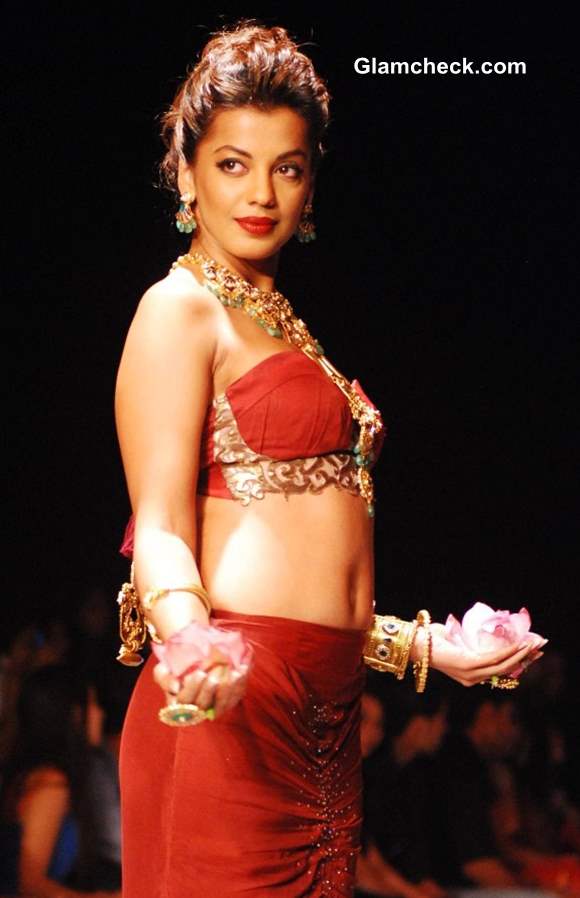 Mugdha Godse for Apali Jewellers at India International Jewelry Week 2013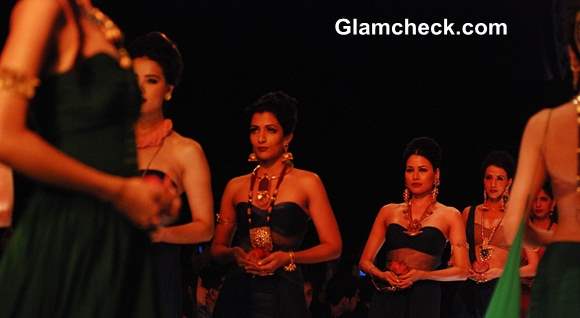 IIJW 2013 – Day 1 Mugdha Godse for Apali Jewellers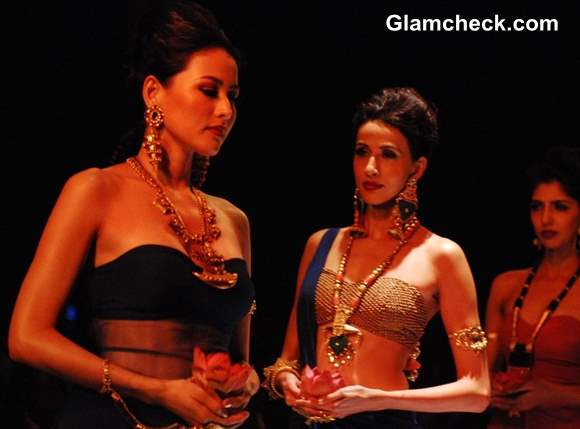 Apali Jewellers IIJW 2013 – Day 1
 Image: IANS