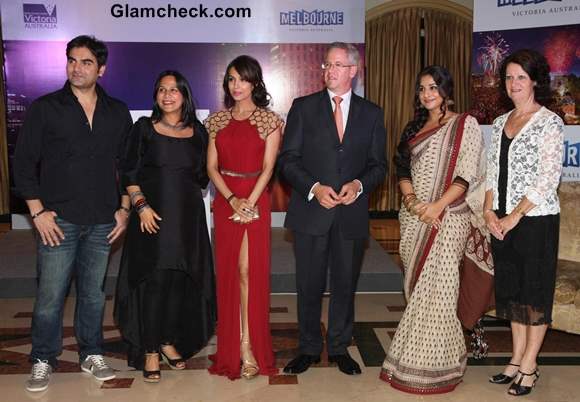 Bollywood actress Malaika Arora Khan painted quite the ravishing picture as she promoted the launch of The Indian Film Festival of Melbourne 2013 in Mumbai on March 9.
Her Look
Sexy siren
What she wore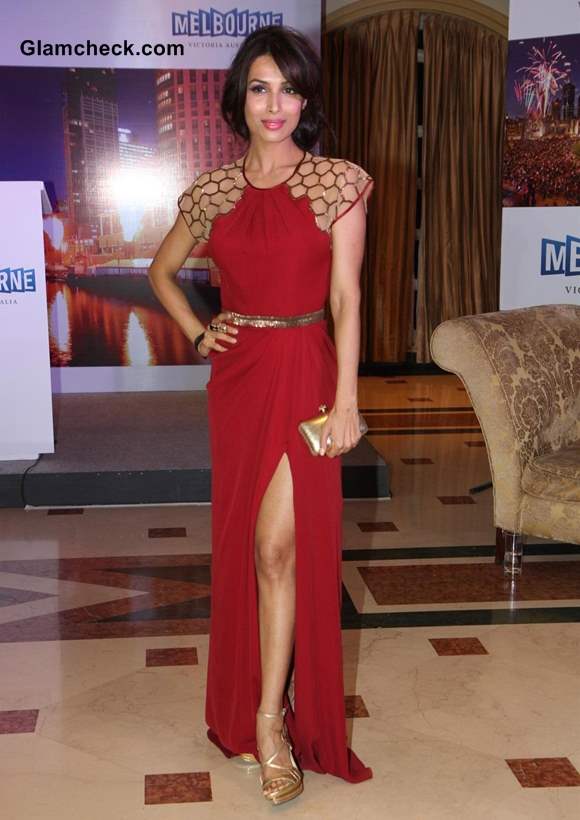 Malaika Arora Khan Reveals Toned legs in Sexy Red Dress
Malaika sported a floor-sweeping red dress with a deep thigh-high slit. The shoulders boasted sheer fabric accentuated with gold honeycomb detailing while a gold belt cinched in the waist.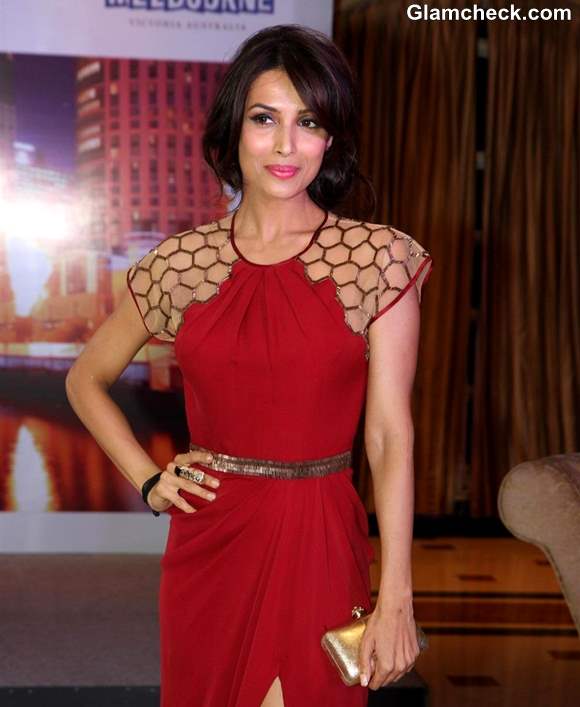 Malaika Arora Khan hot 2013

The color combination is bold and glamorous; the star pulled it off with elan, adding to the majesty with gold strappy heels, a gold clutch purse and a gold knuckle ring.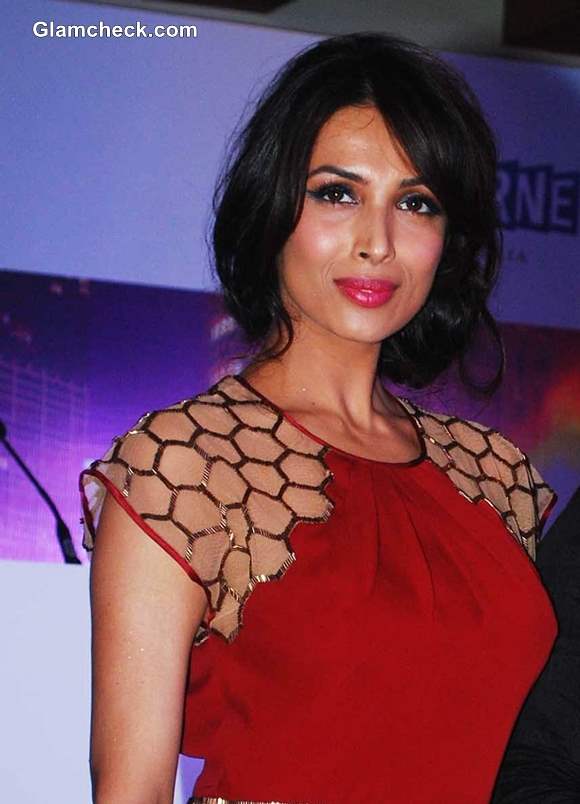 Malaika Arora Khan makeup 2013
A pink lippie formed the focus of her face since natural shades were used to do up her eyes and cheeks. Her copper-stained locks were pulled up into a loose, velvety bun that sat low on the side of her neck. Chic yet glam.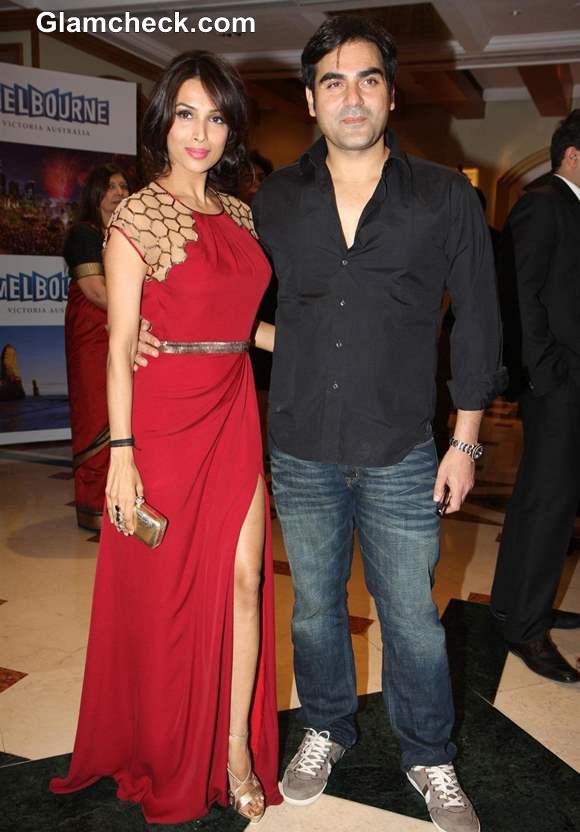 Malaika Arora Khan with Arbaaz Khan 2013
Hubby Arbaaz accompanied Malaika to the event, dressed very casually in jeans and a black shirt. Maybe he toned down his look on purpose so that wifey could steal the show!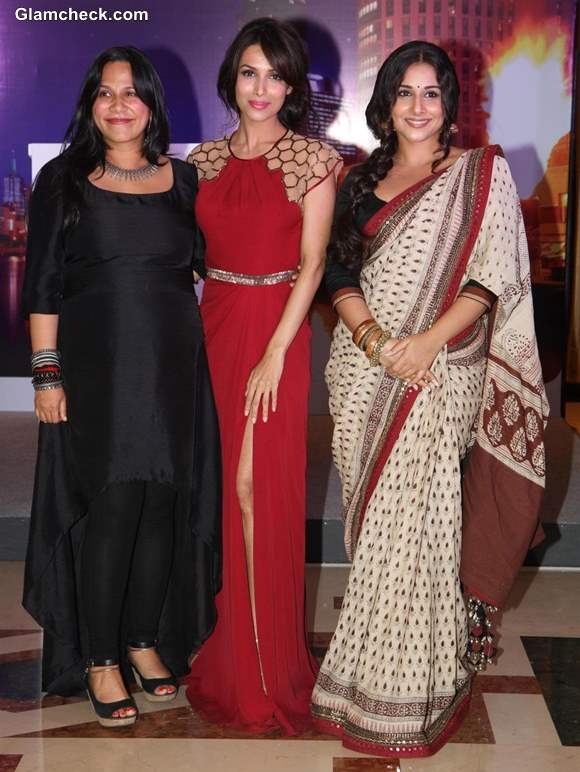 Malaika Arora Khan & Vidya Balan at Indian Film Festival of Melbourne 2013
IANS, Indian Photo Agency