Bollywood actress of yesteryear Waheeda Rehman was presented with the prestigious Lifetime Achievement Award for 60 years in the film industry at the closing ceremony of the 14th Mumbai Film Festival in Mumbai on October 25.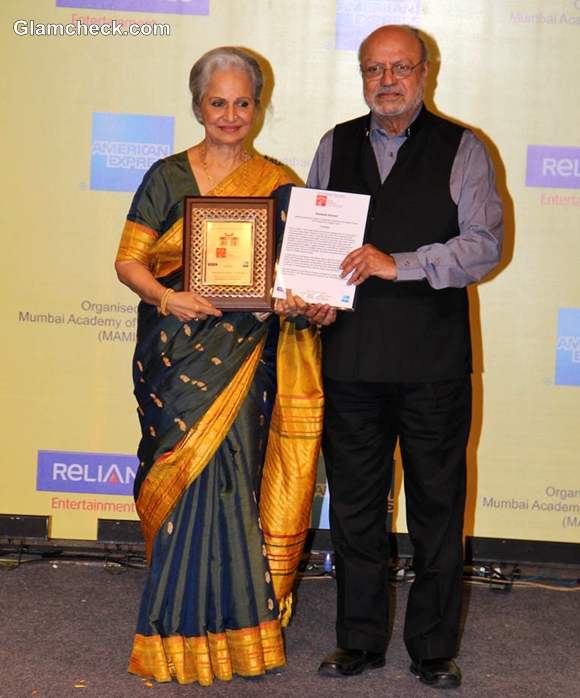 Waheeda Rehman Honored with Lifetime Achievement Award at Mumbai Film Festival
She looked timelessly elegant in a blue and mango-yellow sari as she was presented with the accolade by film maker Shyam Benegal who kept it simple in black pants and a black waistcoat over a lilac shirt.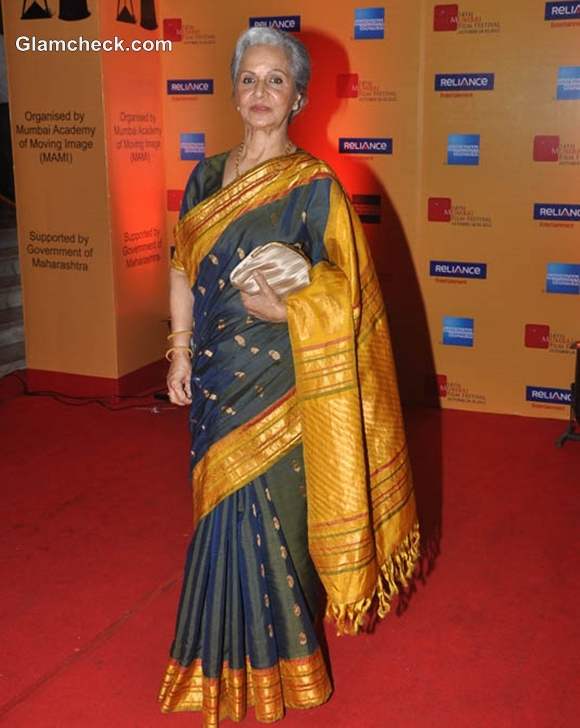 Waheeda Rehman Lifetime Achievement Award  Mumbai Film Festival
Waheeda dedicated her award to every member of every film she has ever been a part of from the producers to the technicians, expressing that she was both humbled and thrilled at the honor from the film fraternity.
The 76-year-old is known for her poignant roles in over 84 movies including Pyaasa, Kohra, Baat Ek Raat Ki, Khamoshi and Teesri Kasam.
She has previously been conferred the prestigious Padma Bhushan Award for her contribution to Indian cinema.
IANS