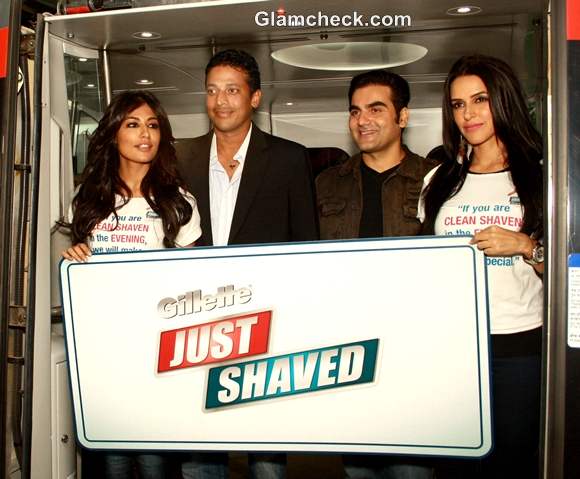 Chitrangda Singh, Mahesh Bhupati, Arbaaz Khan and Neha Dhupia were present at the Gillette promotional event at the Delhi Airport Metro. They posed with a large Gillette fusion razor.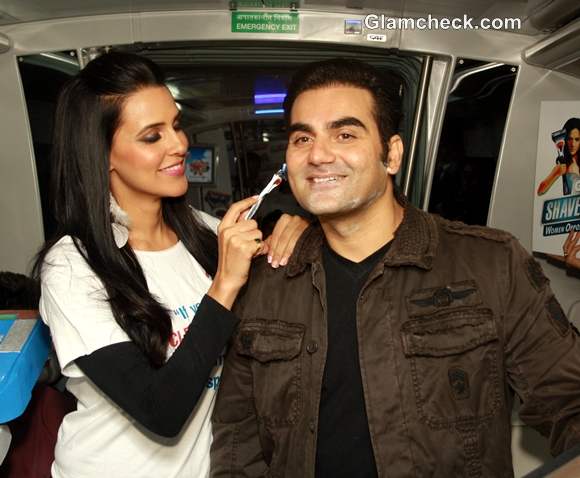 Neha Dhupia shaves Arbaaz Khan with the new Gillette fusion razor inside the Delhi Airport metro. Neha Dhupia wore a printed tee saying, "If you are clean shaven in the evening, we will make you feel special."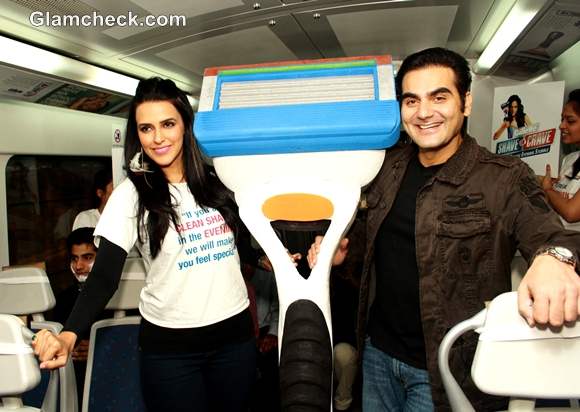 Neha Dhupia & Arbaaz Khan Gillette shave Promotional Event
Neha looked glamorous in a smokey eye make-up and pink lips. Her hair was tied back from the centre and left open on the sides.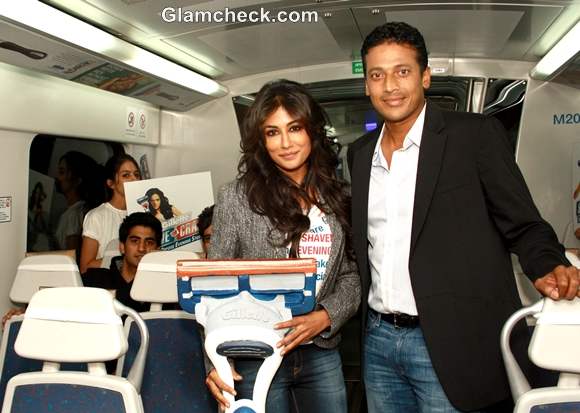 Chitrangda Singh & Mahesh Bhupati Gillette shave promotions
Chitrangda Singh wore the same printed tee as Neha and paired it with a grey blazer and denims. She kept her hair open in soft curls and lined her eyes beautifully with a black liner. A pink pout completed her look.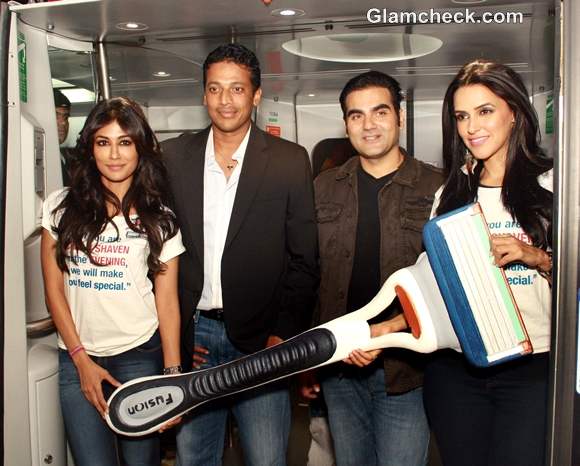 Gillette shave Promotional Event
"The Gillette Fusion razor includes a range of features designed to enhance comfort and precision while shaving." This new range is now available in India now and its price range starts from Rs. 129 and Rs. 299.
IANS