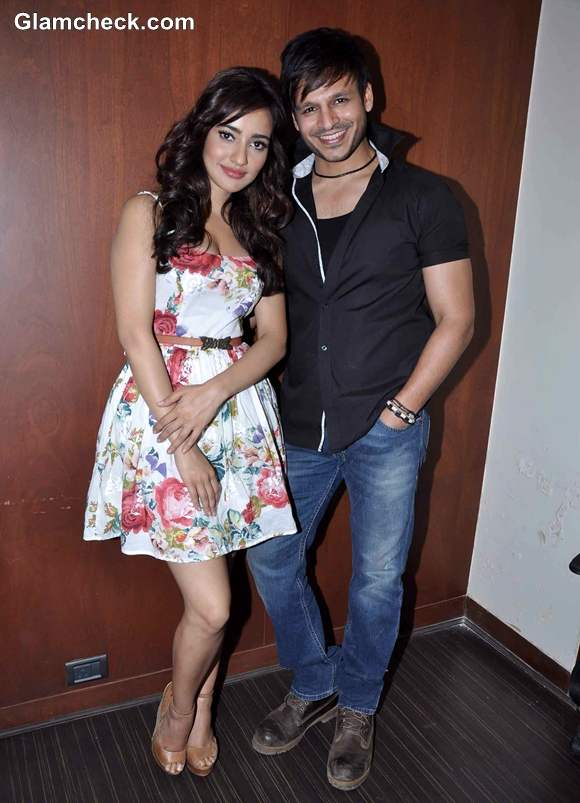 Vivek Oberoi & Neha Sharma Movie 'Jayanta Bhai Ki Luv Story'
Vinnil Markan's Jayanta Bhai Ki Luv Story is a romantic caper starring Neha Sharma and Vivek Oberoi. The poster reveals a romantic Vivek clutching a pistol in his hand, while Neha looks on, the background of the poster is that of a cloudy Mumbai sky with an aerial view of Mumbai.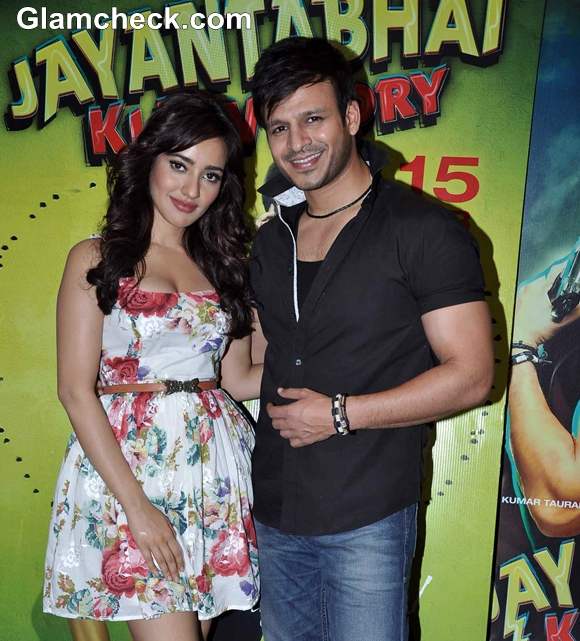 Neha Sharma & Vivek Oberoi Promote 'Jayanta Bhai Ki Luv Story'
Actress Neha Sharma wore a short floral dress at the promotions in Bandra. The pixellated floral print boasted of colours such as red, violet, teal, sap green and white. The dress was fun and flirty and the lady carried it off with a pair of brown open-toed heels. She wore a brown belt with a floral buckle as an accessory. We think it wasn't needed, but she wore it to match it with her brown heels.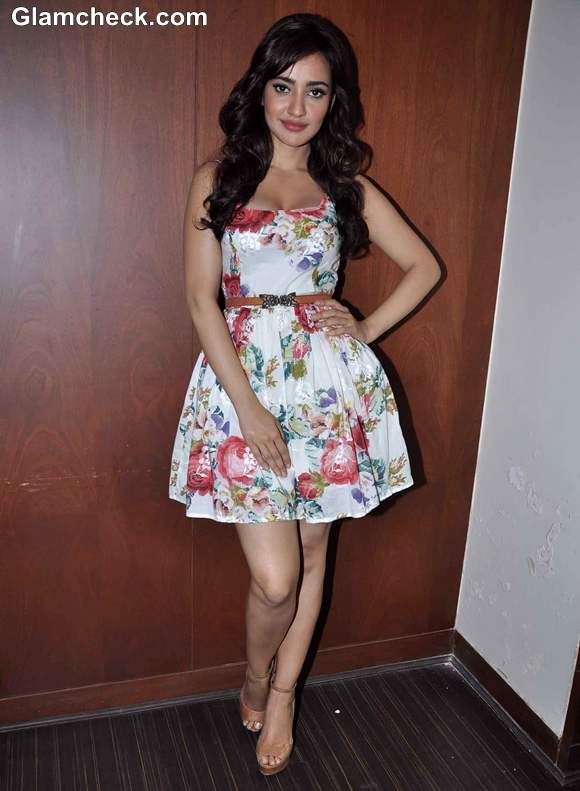 Neha Sharma 2013 Jayanta Bhai Ki Luv Story
Neha sported bangs that masked her wide forehead. She displayed light curls on her hair and left it open to brush her shoulders. Her makeup consisted of a thick coat of mascara, a peach blush and a luscious pink pout in a matte lip colour. Neha chose to keep her nails devoid of colour to prep up her colourful ensemble.
We loved the flirty floral dress of Neha.
As for Viviek Oberoi, he seemed to be following his onscreen gangster look with an unbuttoned black shirt and denims.
There is also a special appearance by Atif Aslam in a song, 'Dil Na Jaane Kyun'. The movie is produced by Kumar S. Taurani and is slated to release on the 15th of February.
IANS