Filmmaker Sanjay Sharma is all set to start filming his latest flick "Black Currency". The entire cast of the movie attended the muhurat at Soochak Bungalow in Madh Island, Mumbai on February 9.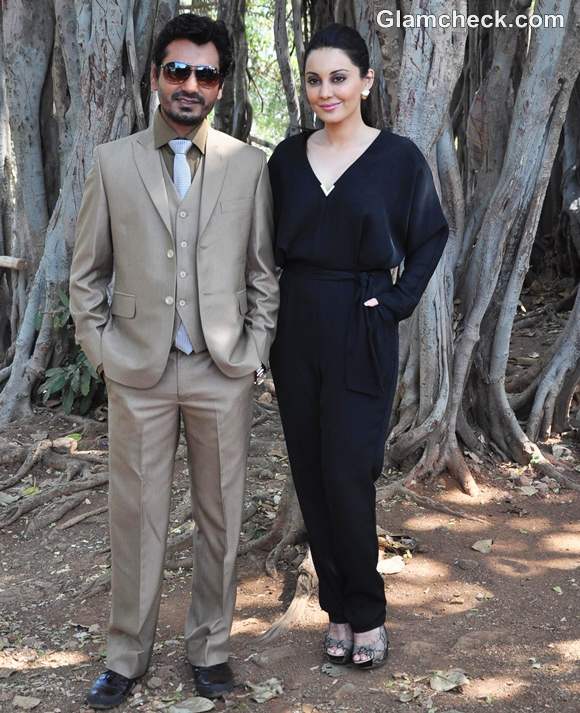 Minnisha Lamba & Nawazuddin Siddiqui "Black Currency" 2013 Muhurat
Stars present included Nawazuddin Siddiqui, Hrishita Bhatt, Minissha Lamba, Payal Rohatgi, Sangram Singh, Kapil Sharma, Sahila Chadda, Yuvraaj Parashar, Arif Zakaria and Prashant Narayanan.
The ladies painted quite the pretty picture, brightening up an already beautiful day.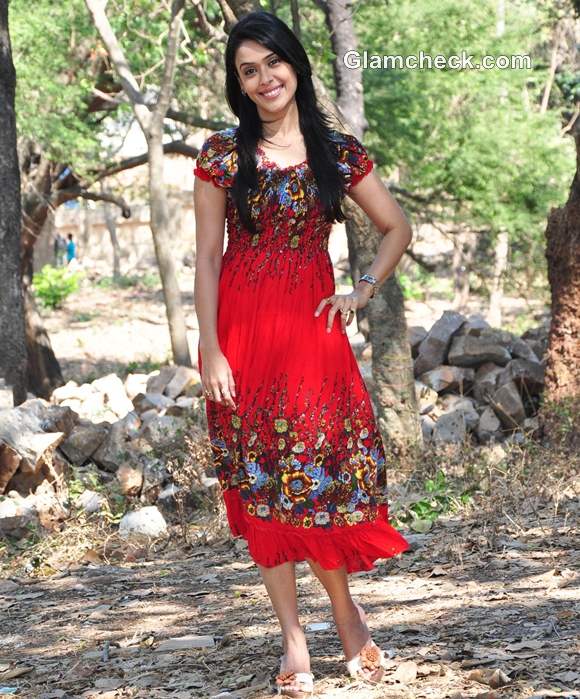 "Black Currency" movie Hrishitaa Bhatt
Hrishita opted for a flowy red dress with a vibrant floral print, pairing the feminine ensemble with flat sandals and leaving her long hair loose to enhance the effect.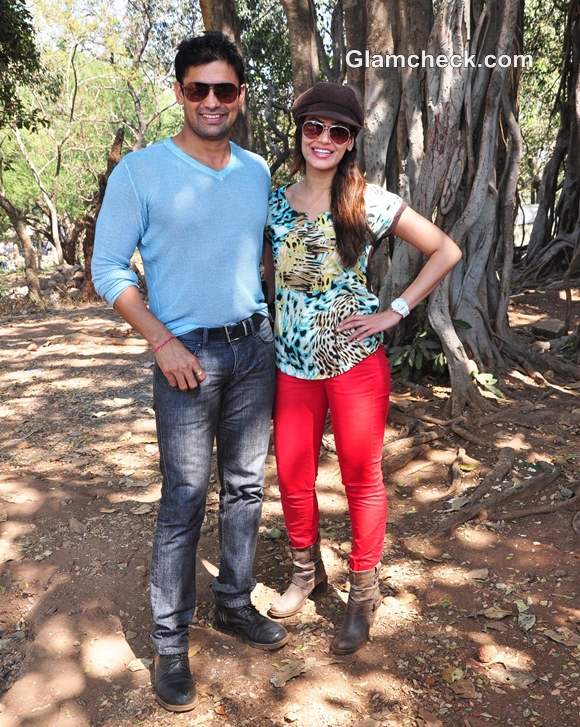 "Black Currency" movie Payal Rohatgi with Sangram Singh
Payal was sporting quite the sassy look in red skinny jeans, a colorful animal print top, brown boots and a deep brown cap. Meanwhile, Sangram went overall casual in a blue shirt with deep blue jeans and black shoes.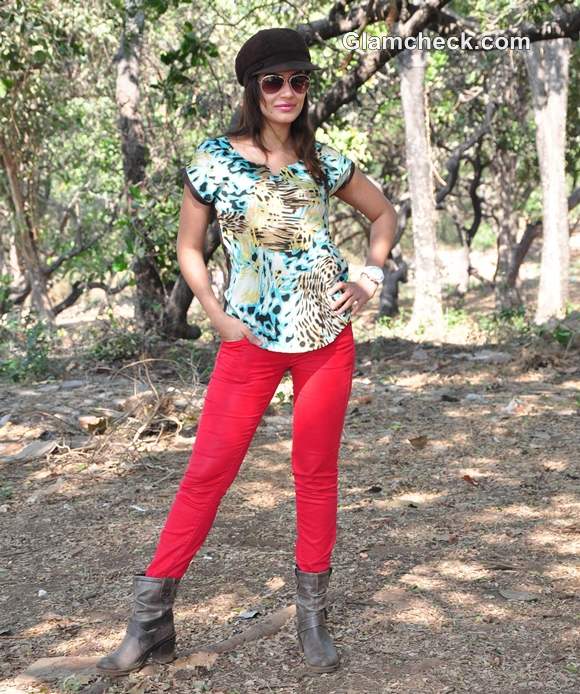 "Black Currency" movie Payal Rohatgi
Minissha went the most muted dresser of the three but also the classiest.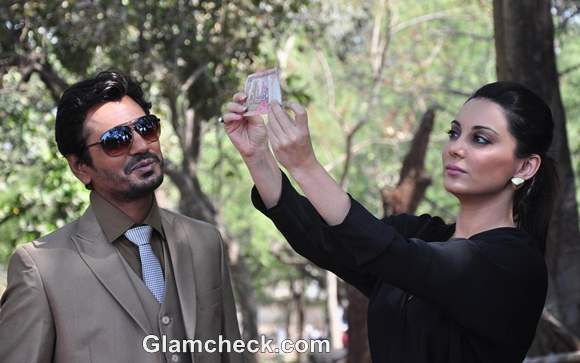 "Black Currency" movie Minnisha Lamba & Nawazuddin Siddiqui
She wore a full-sleeved black jumpsuit tied at the waist and accessorised with peep-toes. She posed for pictures with Nawazuddin who looked spiffy in a camel suit.
The cast was quite excited at the muhurat, obviously raring for shooting to begin.
"Black Currency" is a dramatisation of the true story of Indian businessman Hassan Ali Khan who allegedly has billions of rupees in several Swiss accounts that have never been discovered or indeed even proven. Nawazuddin Siddiqui plays the lead role. The film aims to educate the masses about counterfeiting in India.
The film will release somewhere in August 2013, although no date has been fixed as yet. Meanwhile, we'll keep you updated of all the promotional events that are sure to be planned as the premiere nears.
Indian Photo Agency