Bollywood singer Abhijeet Bhattacharya celebrated the Bengali festival of Durga Puja with pomp and gusto in Mumbai, India on October 9, 2013.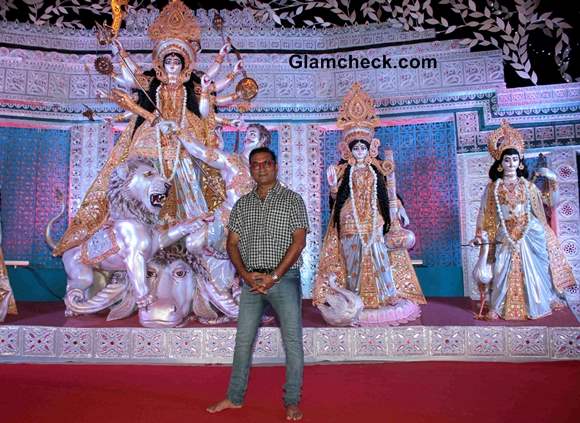 Abhijeet Bhattacharya Organizes Lokhandwala Durgotsav on Durga Puja 2013
Abhijeet has organised huge, star-studded Durga Puja events at his Lokhandwala Durgostav since 1996 when he first conceptualised the celebration. He related that he came to Mumbai in 1980 and for years he sorely felt the lack of the grand Durga Puja celebrations that he had grown up with in Kanpur. So finally, 16 years later, he finally began to organise his very own Durga Puja celebrations which are attended not just by Bengalis but by people from all parts of the country.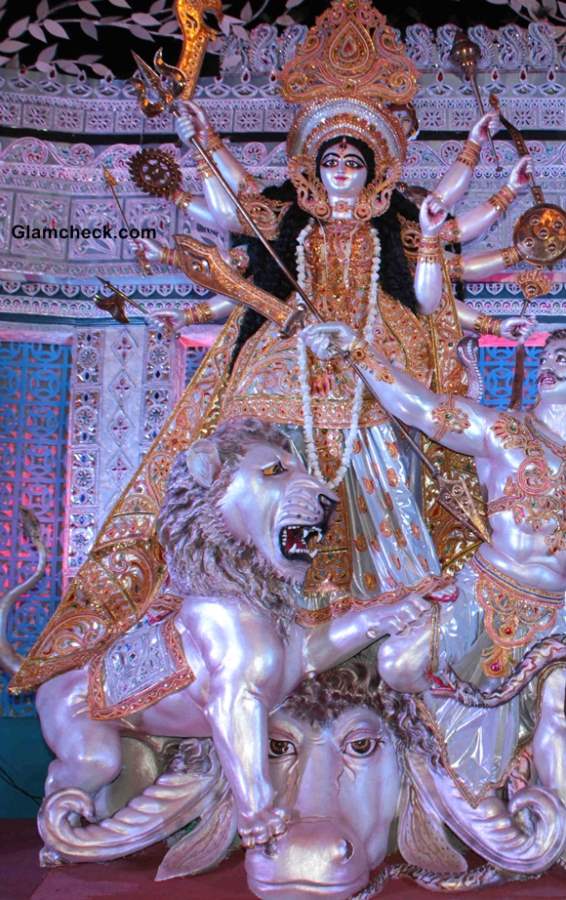 Durga Puja 2013
And why not? The Lokhandwala Durgotsav is the biggest and most popular Durga Puja event in the nation and over the years it has added comedians, dancers, singers and concerts of all genres to its schedule.
Lakhs of people come each year and the footfall is just increasing. There is no payment for anything, according to Abhijeet, so it is a popular festival destination for people from all economic backgrounds.
Abhijeet Bhattacharya Organizes Lokhandwala Durgotsav on Durga Puja
This year, he roped in singers Richa Sharma, Bappi Lahiri, Shaan, Alka Yagnik, Shalmali Kolgade, Akriti Kakkar, Sukhwinder Singh, Sudesh Lehri, Mamta Sharma and Sunidhi Chauhan to perform at the event. However, he pointed out, the pomp and grandeur are only a part of the celebrations and traditional pujas and rituals are also held and appreciated with the same fervour.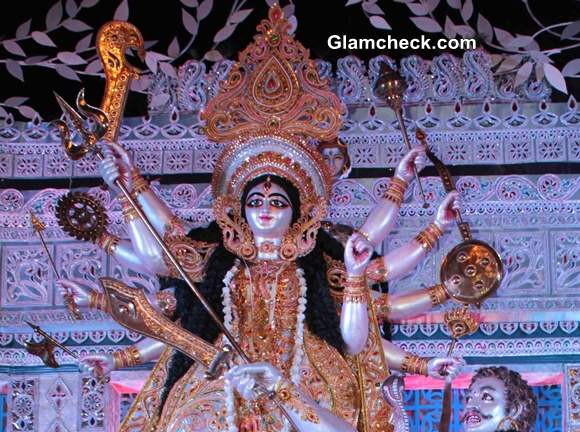 Lokhandwala Durgotsav on Durga Puja 2013
Organising the events every year gives him fulfilment, he said, as well as filling a need that many Bengalis in the city must feel when they are away from home. 
Solaris Images