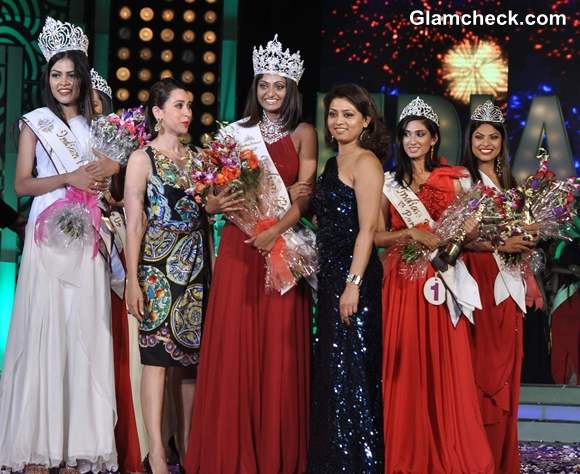 Bollywood actress Karishma Kapoor sat on the judge's panel for the final round of the Indian Princess 2013 pageant in Mumbai on March 8. The grand finale of season 4 saw Sharon Fernandes grab the Indian Princess crown while Jannatul Paya won Indian Princess International.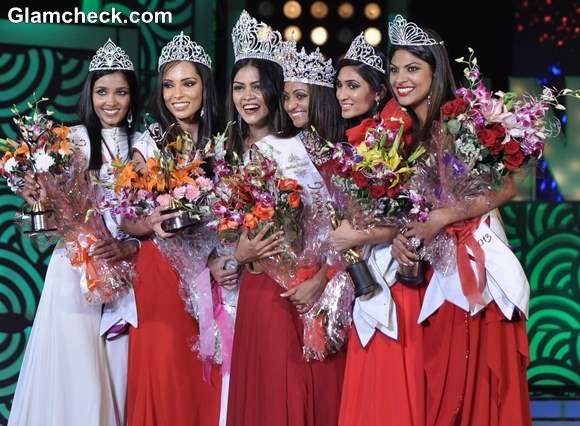 Indian Princess 2013 winners
Hosted by Raageshwari, the evening saw several Bollywood actresses and singers perform for the crowd. Karisma may have been there to judge the beauties on stage, but she could easily have competed herself.
Her Look
Contemporary yet Classic
What she wore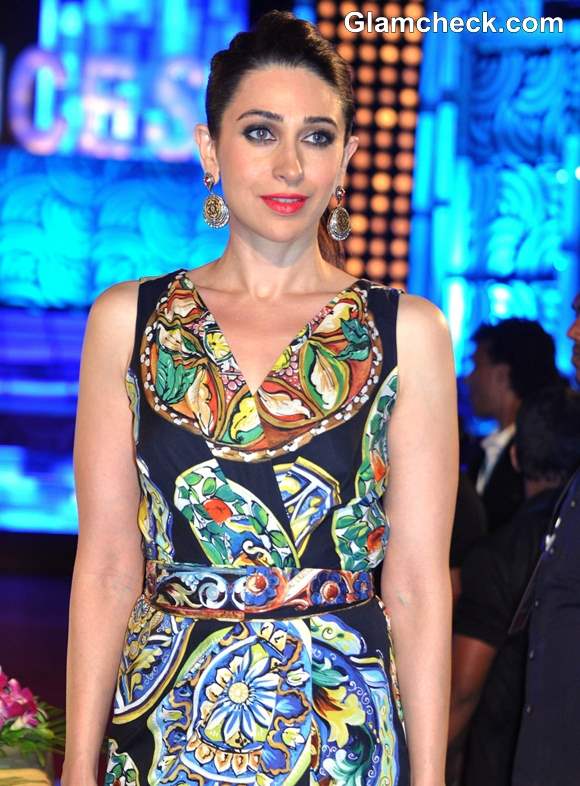 Karisma Kapoor Judges Indian Princess 2013 Grand Finale
She is adept at identifying outfits that embody the best of the past and the present. For the evening, she donned a wraparound black dress with a distinctively 70s print. The knee-length, sleeveless number was elegant, the silhouette modern and the vibe glamorous.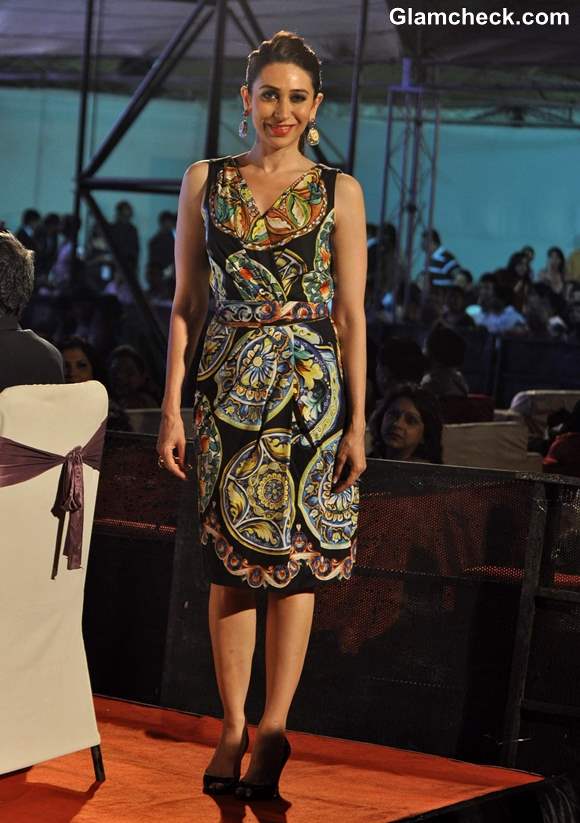 Karisma Kapoor at Indian Princess 2013
Karisma accessorized the outfit with black peep-toes and tribal gold earrings.
The fashionista's hair and makeup suitably complemented the look. A sleek do swept back all her tresses from her face, allowing her bright red lips and smoky eyes to shine.
IANS