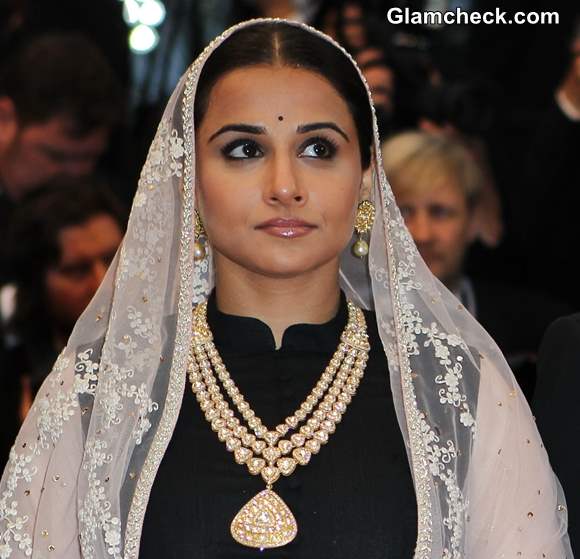 Bollywood's very own Vidya Balan is a jury member at the ongoing 66th Cannes Film Festival in Cannes, France. She was present at the opening ceremony held there on May 15.
Her look
Dazzling
What she wore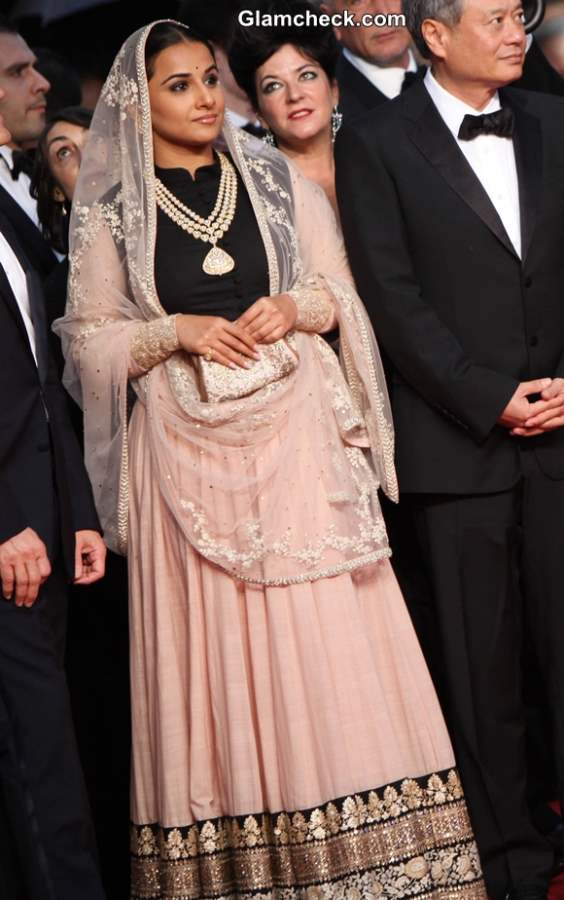 Vidya Balan in Sabyasachi Lehenga at 2013 Cannes Opening Ceremony
Vidya wore a white lehenga by Sabyasachi. It had a black bodice, embellished white full sleeves and a thick embellished black border on the white lower half of the ensemble. She draped the net dupatta of the outfit over her head, a little dramatic and unnecessary, in our opinion.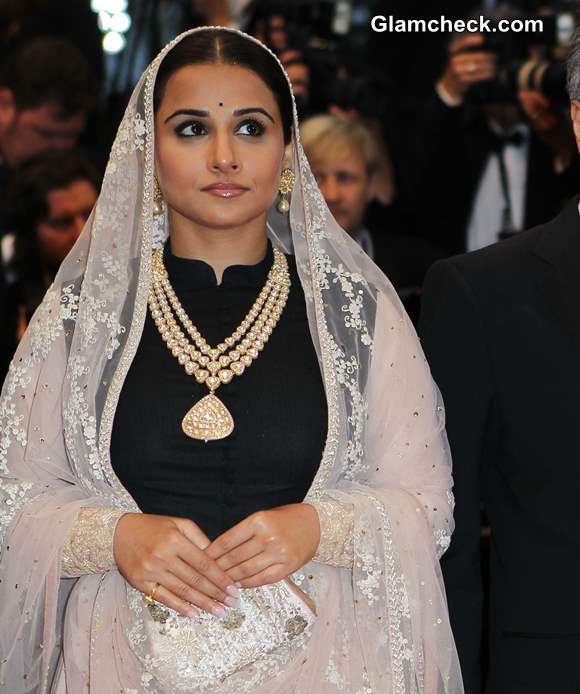 Vidya Balan in Sabyasachi Lehenga 2013 Cannes Opening Ceremony
Traditional baalis, a matching necklace and an embellished clutch accessorized the outfit.
She's really toning it down with her hair and makeup while in Cannes as both were very subtle. Her hair was parted in the center and pulled back into a slick do, the details eluding us under that dupatta. Her makeup focussed on her eyes, with a tiny black bindi subtly calling for attention too.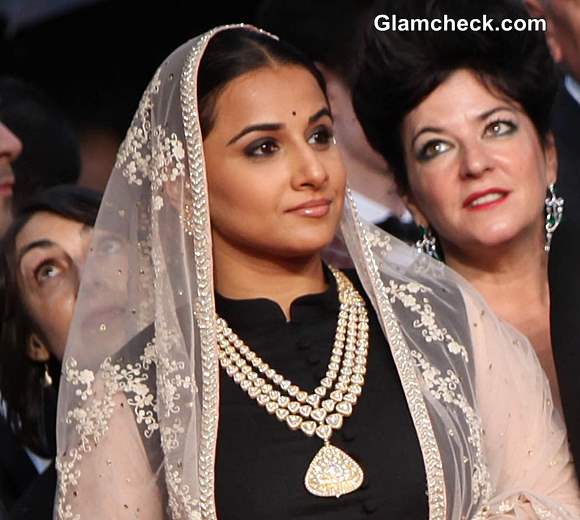 Vidya Balan in Sabyasachi Lehenga 2013 Cannes Opening
The rest of the jury panel is made up of Ang Lee, Nicole Kidman, Steven Spielberg, Cristian Mungiu, Daniel Auteuil, Naomi Kawase, Christoph Waltz and Lynn Ramsey. Meanwhile, other members of the Bollywood film fraternity were also making their presence felt, namely Amitabh Bachchan, Freida Pinto and Sonam Kapoor.
The film festival runs from May 15 to 26. 
Shutterstock