Fashion designer Krishna Mehta held an exclusive preview of her new collection in Mumbai recently.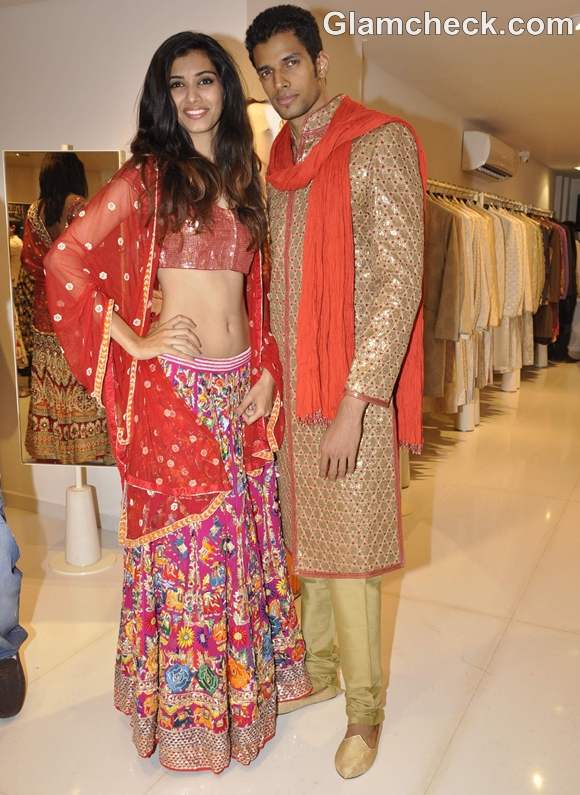 Krishna Mehta Collection Preview
The latest line seems almost entirely inspired by flowers. Krishna hasn't hesitated to go bold with her use of color and neither has she been stingy in the magnitude of the prints.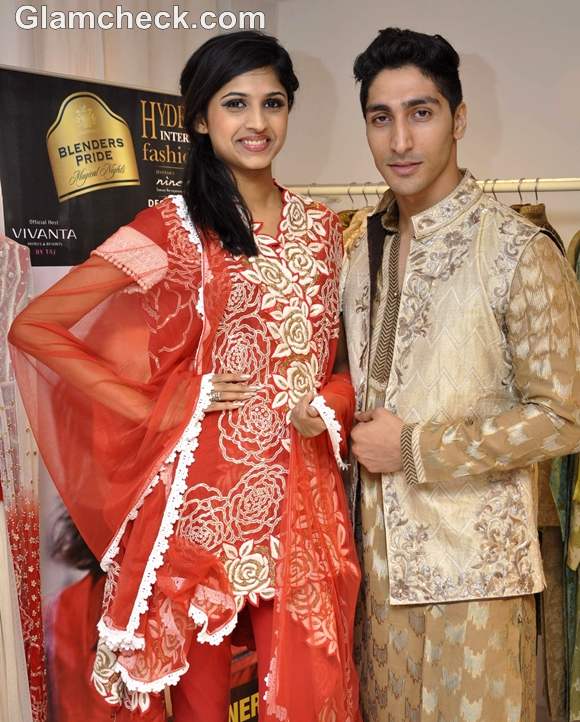 Krishna Mehta Collection Preview
Intricate cutwork, richly-embroidered lehengas and scalloped trimming made for a successful interplay between textures, colors and patterns.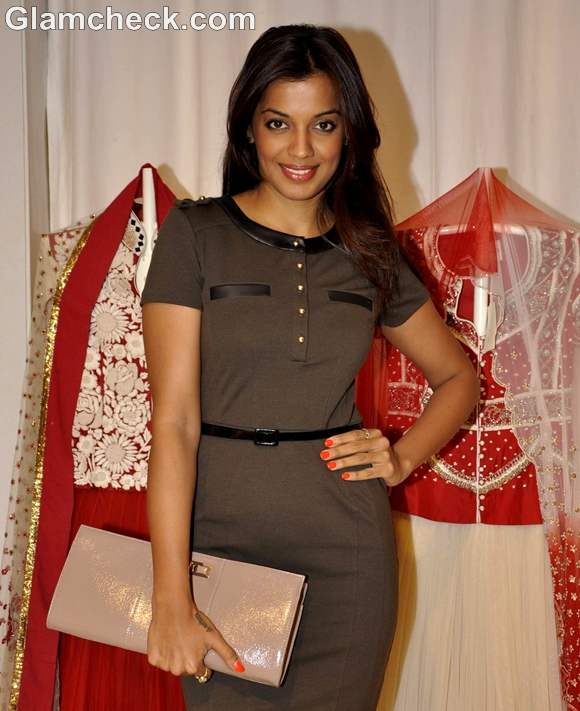 Mughda Godse at Krishna Mehta Collection Preview
Bollywood actress Mughda Godse was excited to be at the viewing. The dusky beauty looked more ravishing than any of the models there.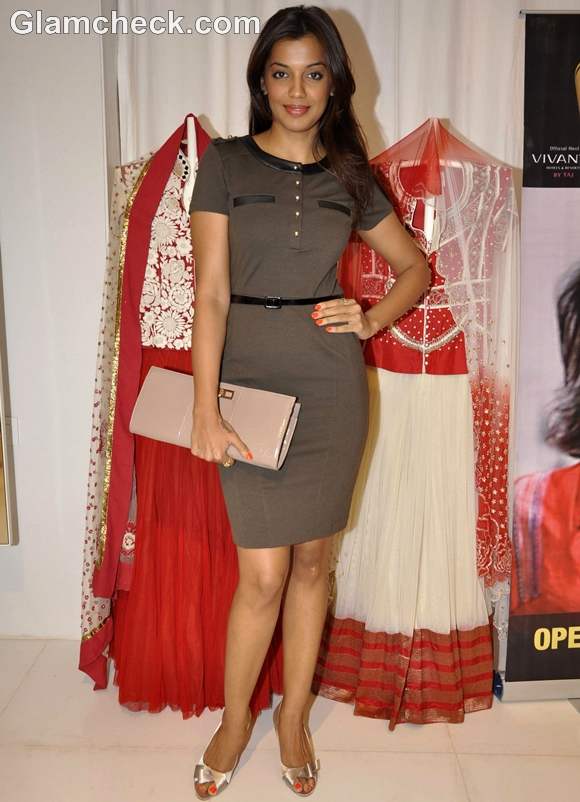 Mughda Godse at Krishna Mehta preview in Mumbai
Very on trend, she wore a fitted, brown, knee-length dress with leather detailing. A slim brown belt gave it a nice elegant touch. Continuing in classy mode, she accessorized with satin open-toed heels and a nude clutch.
She sported timeless wavy hair from an off-centre parting – a good look that brought an element of sultriness to the ensemble. The effect was further reinforced by a hint of grey eye shadow which gave her a subtle smoky look. A rose lippie and coral nail polish brought the perfect pops of color to round it all off.
Krishna Mehta Collection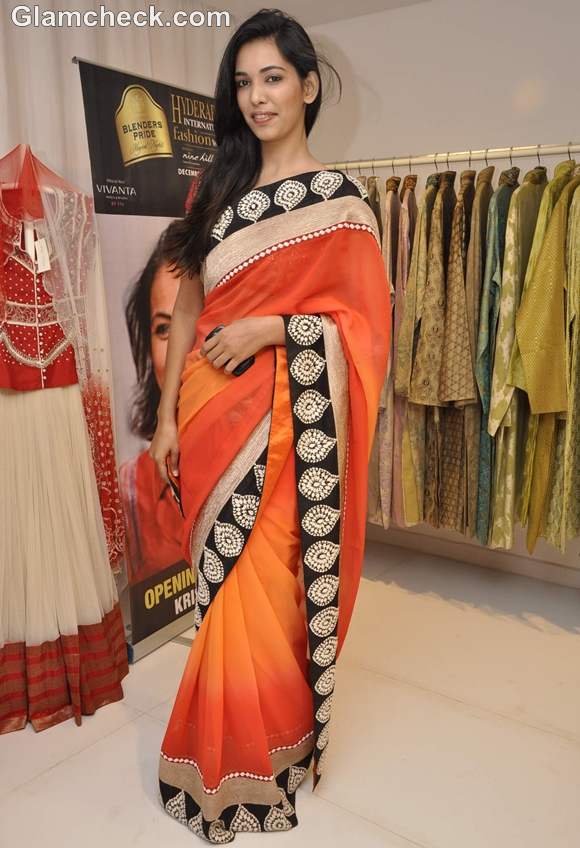 Krishna Mehta Collection