The Quintessential Beauty
"Beauty lies in the eyes of the beholder." As much as this stands true for the human race, fashion has its own concoctions for the statement. Here, we present to you with the best ways to get the 'Nude Face' look using make-up.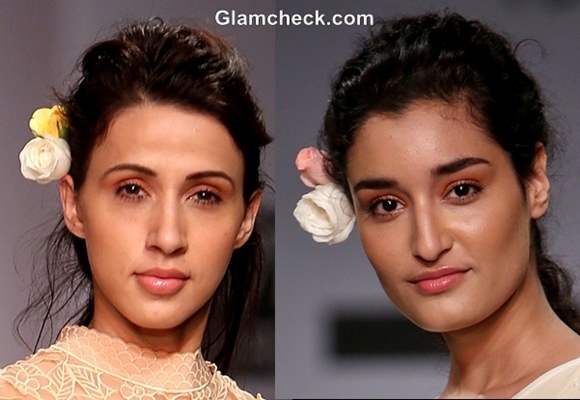 Indian makeup & beauty tips- How to do minimalist romantic makeup 
We have rounded up with the Spring '13 Wills Lifestyle India Fashion Week (WIFW) recently and have pinpointed the most exciting beauty trend for the season, it's the 'No make-up' look. International names like Anna Sui, Alice & Olivia, Michael Kors, Jenny Packman, and Kate Spade have all brought the 'Nude Face' on the catwalk. It is time for us to endorse this flawless trend whole-heartedly.
Hannah Murray, lead make-up artist for NARS Cosmetics said, "The focus is really on the skin, which is fresh, sporty and scrubbed clean."
How to Get the Quintessential Beauty look
Manish Gupta displayed his Spring collection on the third day of the WIFW where, his models sashayed down the ramp in a dewy face and demure poise. The nude face and lips with androgynous brows and floral hair accessory were the hot trends on the runway.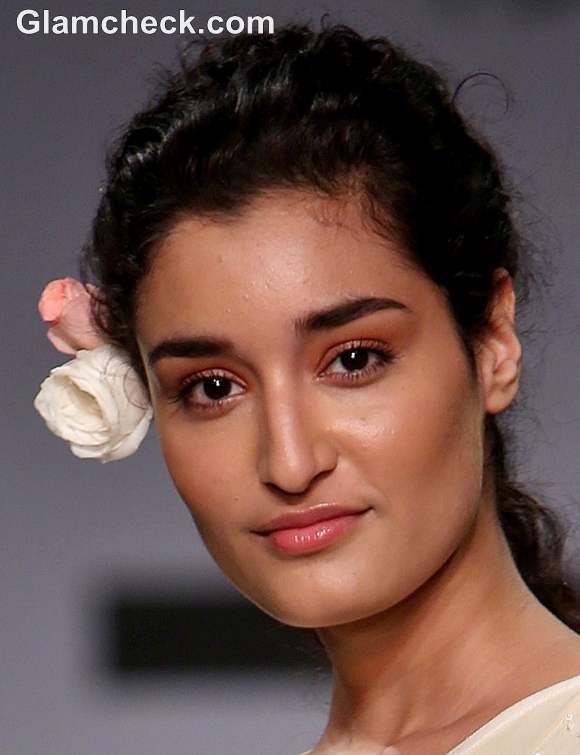 How to do minimalist romantic makeup for Indian girl
Cleanse, tone and moisturise your face regularly to keep it glowing and youthful
Apply a primer/concealer to hide all those visible spots and blemishes
It is time for the foundation now; you can wear a liquid or a mineral foundation on your face. Brush the foundation evenly on your face to smoothen out any traces of the remaining liquid/mineral
Choose a dome shaped brush for maximum effect. Always use a good quality brush from a reputed brand for your make-up. Some popular names are, Bobby Brown, Sephora, MAC, Smashbox (endorsed by PETA), Shu Uemura, Ecotools and so on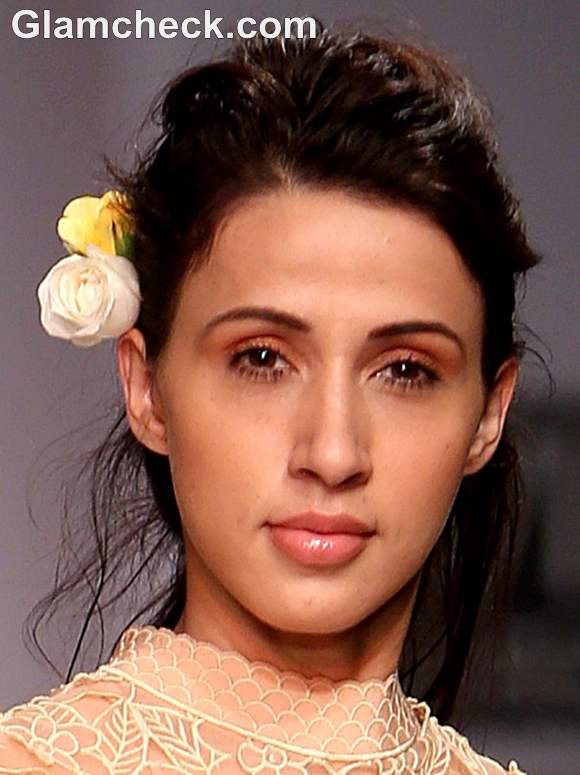 How to minimalist romantic makeup Indian face
Apply a cream blush with a rose or peach tint (depending on your skin tone) for a natural look. The blush should be applied only on the apples of your cheek. Blend it well for a flawless finish
Now, use a translucent powder to set your make-up. Translucent powder works like magic on your skin. Make the best use of it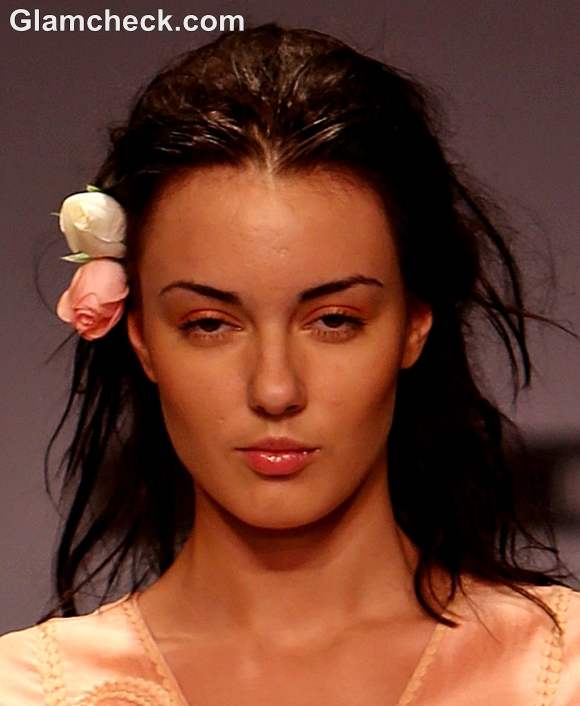 Minimalist romantic makeup Indian girl
Draw attention to those alluring eyes by wearing a sandy-hued (no pun intended) eye-shadow. Use colours like, light brown, peach, dull gold and so on. Hit the note with the hue that comes closest to your skin tone
You can go for thick, long eye lashes using a black mascara on your lashes. Choose from a wide range of cosmetic brands like Maybelline, L'Oreal, and MAC and so on. Do not forget to curl your lashes before applying the mascara
For the final part, that is, your luscious lips wear a rose pink lipstick or any other warm shade on your lips and top it up with clear gloss.
We prefer the warm pink shade from L'OREAL or NARS satin lipstick in Bilbao
Crown-Braided Hair
Pull all your hair from the back to the front of your face
Start braiding the hair which comes from the back of your crown and go around the front
After the course is run, secure it with a band and use clips to tuck the fly-aways
Crown-braid looks beautiful when done neatly. You can also use a smoothening mousse before you start braiding. This will help smoothen your hair and make braiding easier for you
Tip: A flawless matte face with strong brows and glossy lips will make you stand out in the crowd. Try out Nude-face look with a crown braided hair and slip-on a few roses for an added appeal.
Where to Sport this Look
This fabulous dreamy look will make you glow like never before. Sport this look on a date with your special someone. A walk along the beach with his fingers clutched in yours will elevate your senses and his too. We bet, he won't take his eyes off you.
We at Glamcheck would love to see you wearing the hottest Spring '13 trend on the streets. Make a go for it girl!
Indian Photo Agency