The main cast of the upcoming Bollywood film "Satya 2" attended a press meet in Mumbai, India on October 11, 2013. Bollywood actors Anaika Soti, Puneet Singh Ratn and Aradhna Gupta, all three new to the film industry, posed for the shutterbugs and talked about their experience shooting for the thriller.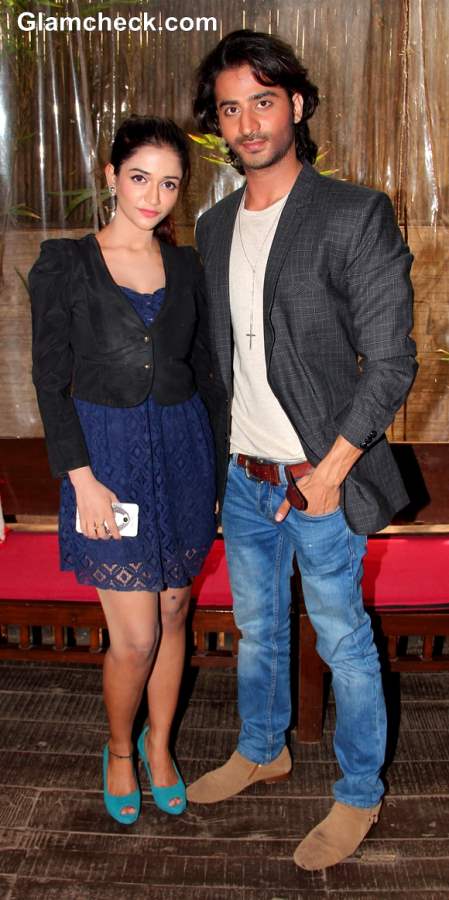 Anaika Soti and Puneet Singh Ratn movie Satya 2
Anaika looked chic and feminine in a short blue lace dress with cropped black blazer over it. Her azure peep-toes pumps were really cute as were the matching blue stud earrings she paired the outfit with. A simple ponytail and pink lips completed her look.

Anaika Soti during Satya 2 Promotions
Her co-star Puneet kept it casual in blue jeans, a white shirt and a checked grey blazer.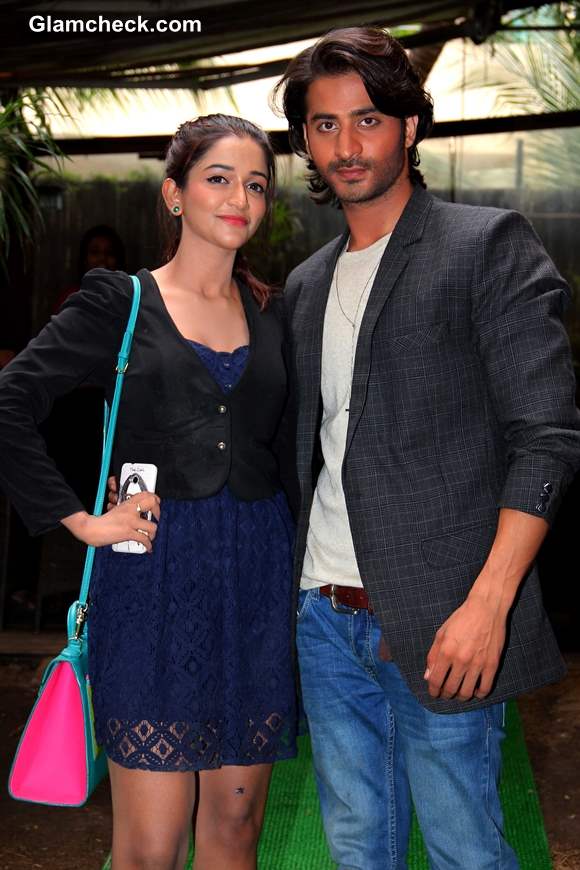 Anaika Soti and Puneet Singh Ratn Cast of Satya 2
Aradhna was rocking the sexiest ensemble of the three in a black mini dress with a sleeveless, sheer black overlay with a white heart print.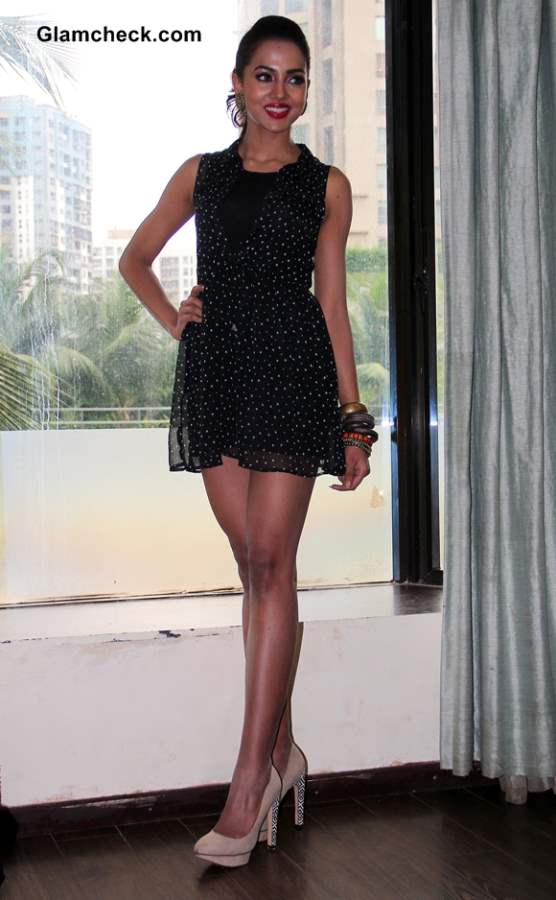 Aradhna Gupta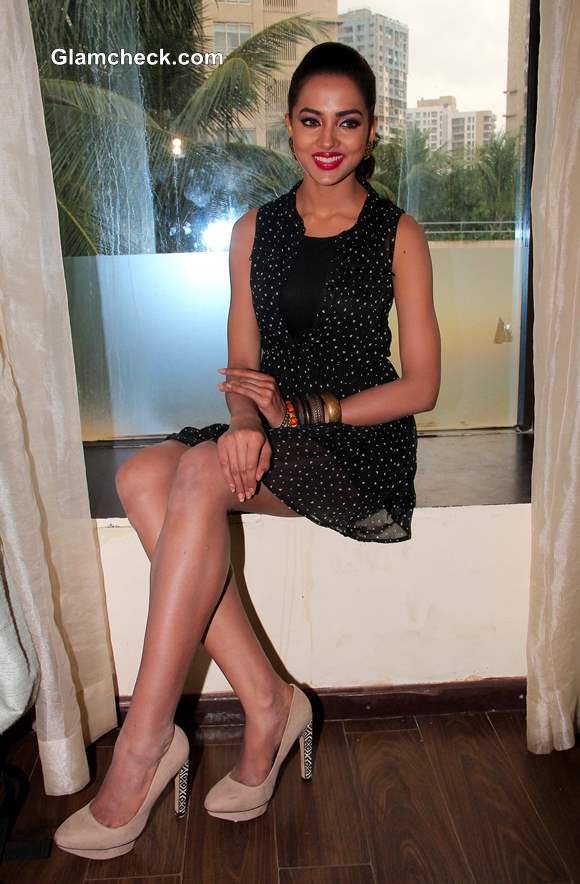 Aradhna promotes movie satya 2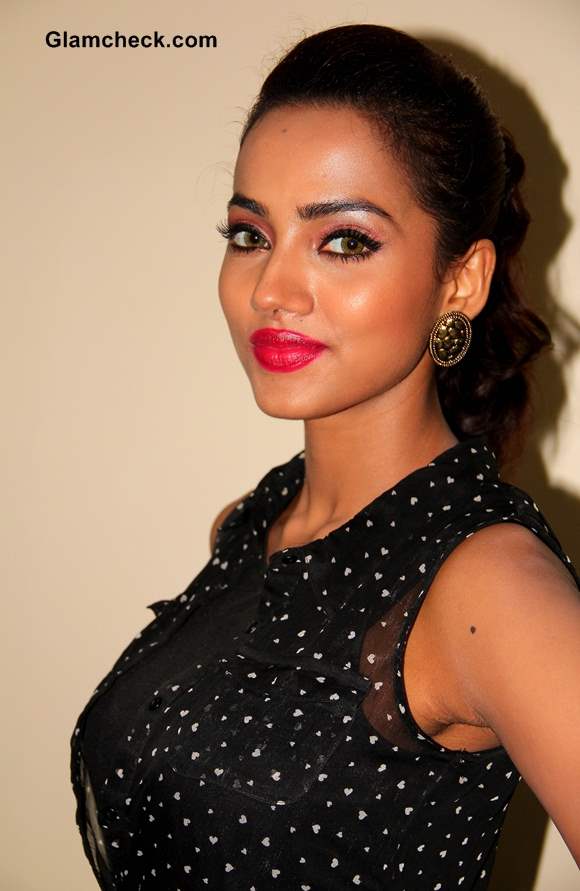 Aradhna movie satya 2
She also sported cream pumps with diamante embellished heels, a whole bunch of bracelets on one wrist and antique-looking statement earrings. She went over-the-top with her makeup too going with false lashes, red lips and a curly ponytail.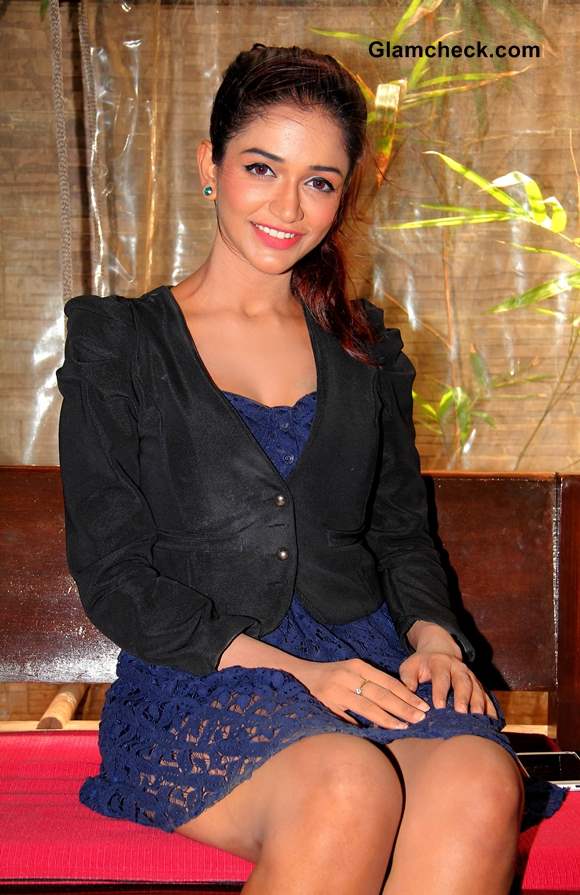 Anaika Soti 2013 movie Satya 2
Talking about the film, director Ram Gopal Verma told fans that Satya 2 has absolutely nothing to do with his 1998 film of the same name and fans should not expect a sequel. He said he had merely used that title because the theme of this new film is the same as the last one, but there is no connection between the two stories whatsoever.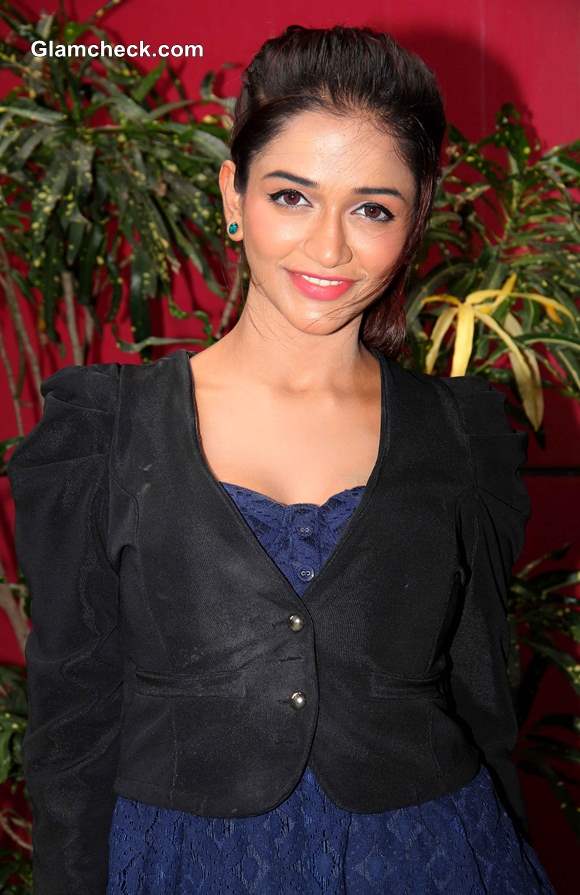 Anaika Soti movie Satya 2
He related that Satya 2 was about a man named Satya who starts a company and then wants to modify the workings of the underworld based on his own ideologies.
Satya 2 releases on October 25, 2013. 
Solaris Images