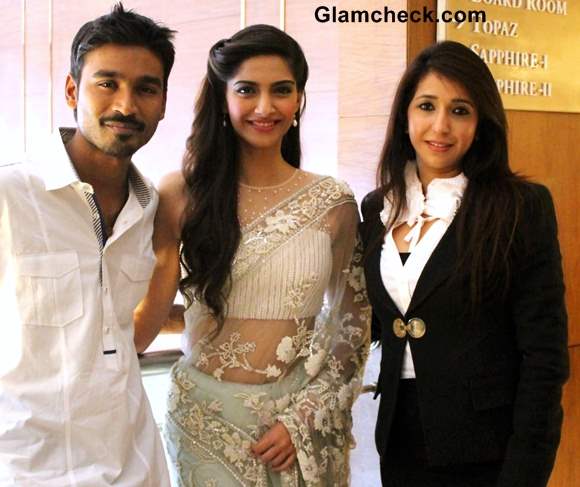 Bollywood actress Sonam Kapoor joined her co-star Tamil film actor Dhanush for a press conference to promote their upcoming romance film Raanjhanaa in New Delhi, India on June 14. 
Sonam Kapoor 2013 'Raanjhanaa' pictures
Her look
Romantic
What she wore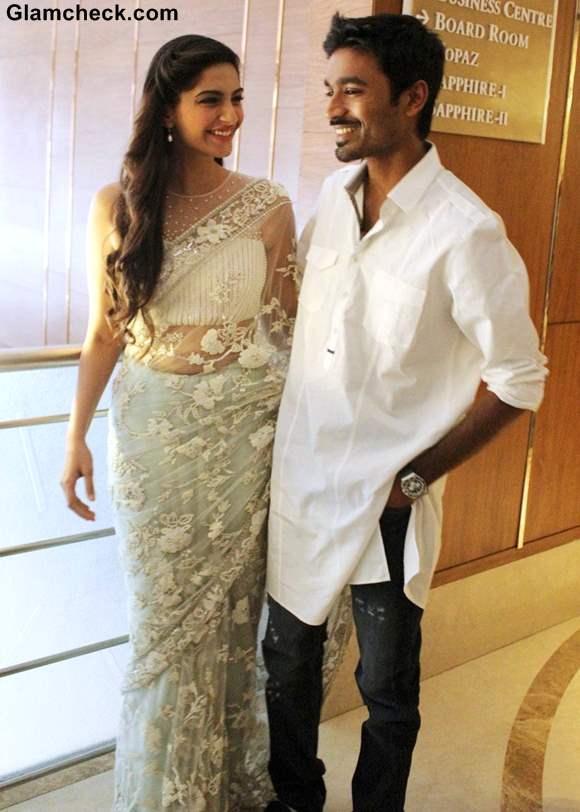 Sonam Kapoor in White Lace Sari at 'Raanjhanaa' Press Meet
Sonam looked incredibly gorgeous in a beaded and sequinned white floral lace sari. The fashionista never makes a wrong move with her outfits and we have to say that she's never looked better!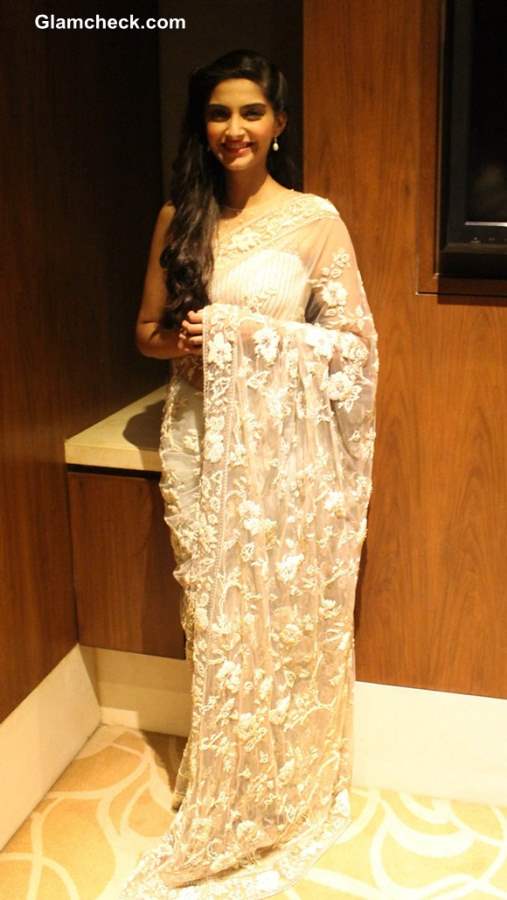 Sonam Kapoor White Lace Sari 2013 'Raanjhanaa' Press Meet
We love everything about this look from her high-necked sleeveless lace blouse to the delicate minimalist accessorizing with the pearl drop earrings.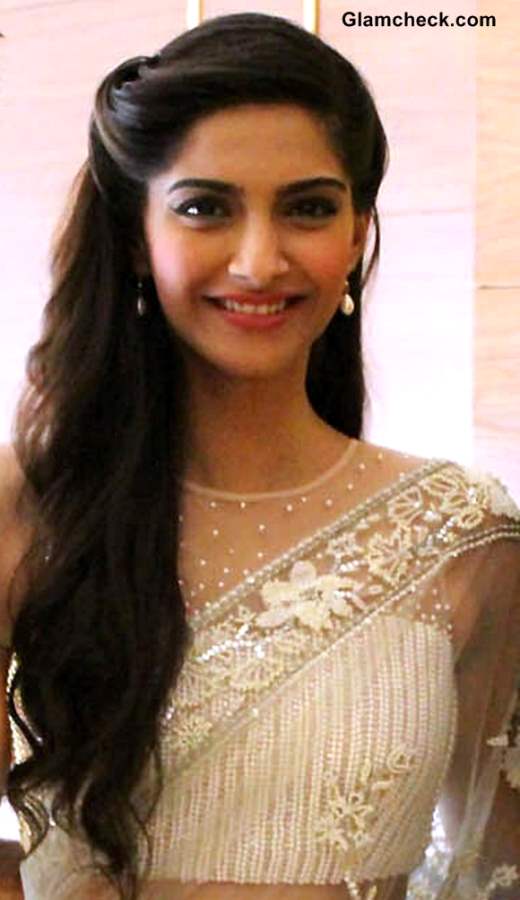 Sonam Kapoor 2013
As for her styling – what's not to adore about her pink lips, side-swept curls and blinding smile? Elegant, feminine, sexy and stylish – this lady's got it all.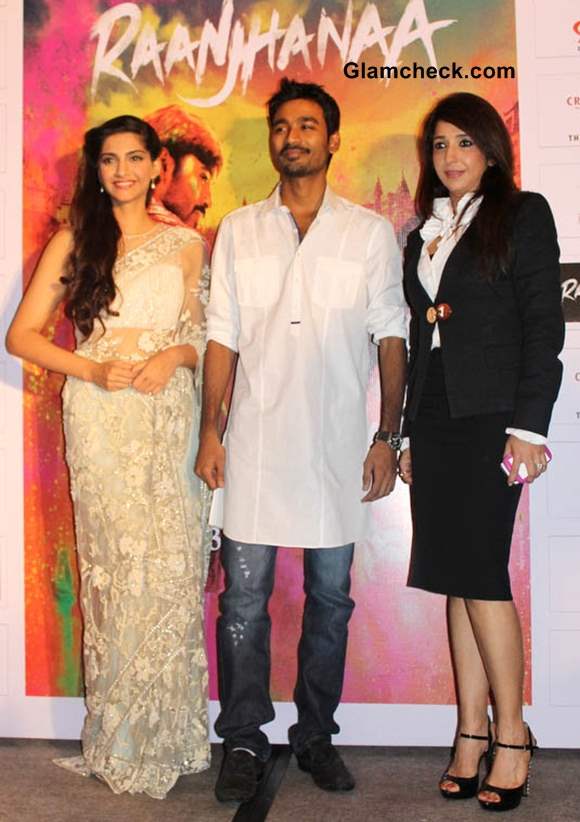 Sonam Kapoor & Dhanush Starrer Movie 2013 'Raanjhanaa'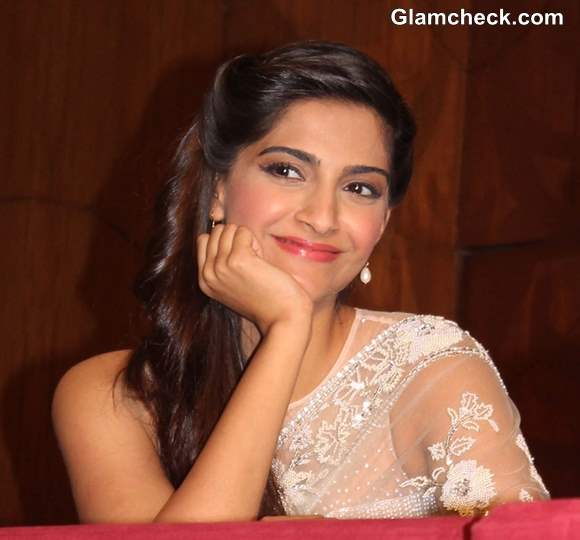 Sonam Kapoor 2013 hairstyle & makeup
IANS, Indian Photo Agency