Bollywood actor John Abraham was spotted with M. S. Bitta, the Chairman of the All-India Anti-Terrorist Front, participating in the commemorative program Zara Yaad Karo Quarbani in New Delhi, India on September 16, 2013.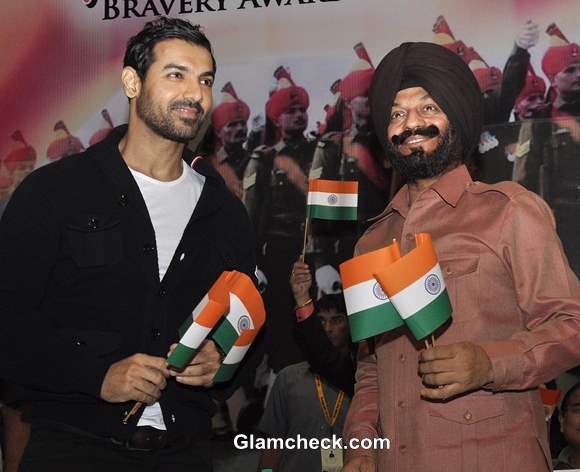 John Abraham Jets to Delhi for Zara Yaad Karo Quarbani Event
While in the national capital, John also launched a clubfoot campaign as part of his duties as goodwill ambassador for the cause. He said at that event that when he was approached about the campaign, he told the organisers that they could 'use and abuse' his image to spread the word, create awareness and draw attention to the cause.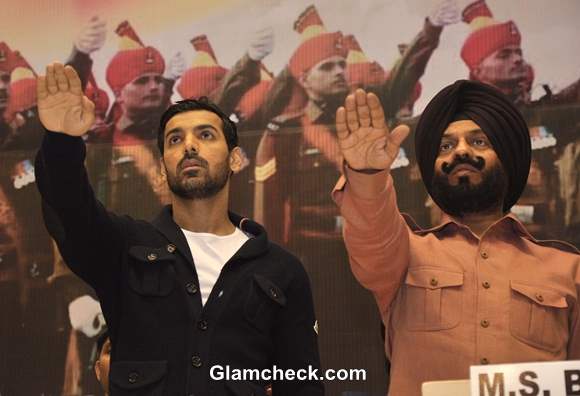 John Abraham Zara Yaad Karo Quarbani Event in Delhi 2013
John believes he gets his philanthropic streak from his parents. He revealed how his mother spends her whole week caring for senior people, cancer-ridden kids and even stray dogs in and around her home while his father is an architect who is involved in building homes for people whose lives are affected by earthquakes.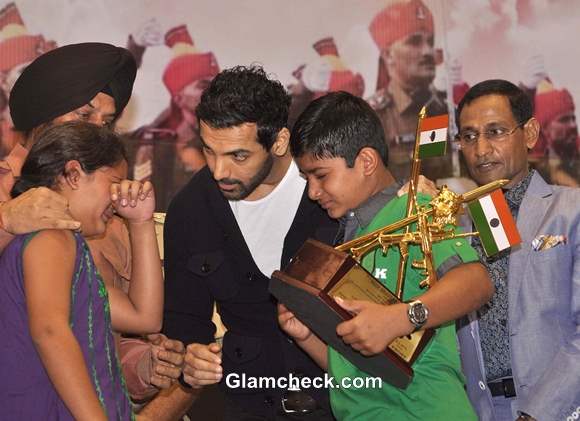 John Abraham in Delhi for Zara Yaad Karo Quarbani Event
He said that although he was quite busy with work, it was events like the one on this Delhi trip – both the commemorative program and the clubfoot campaign – that rejuvenated his spirit and made him feel special.
The actor was last seen on the silver screen in the highly acclaimed film Madras Cafe for which he has received rave reviews from both fans and critics.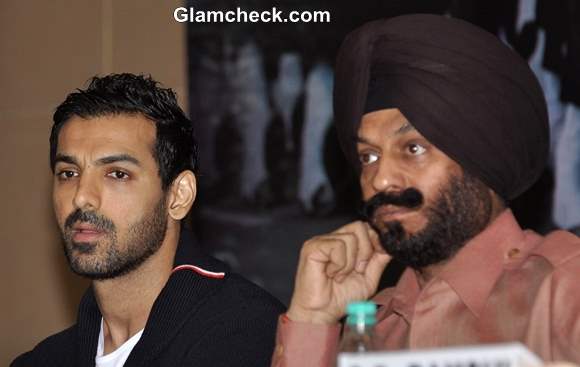 John Abraham for Zara Yaad Karo Quarbani Event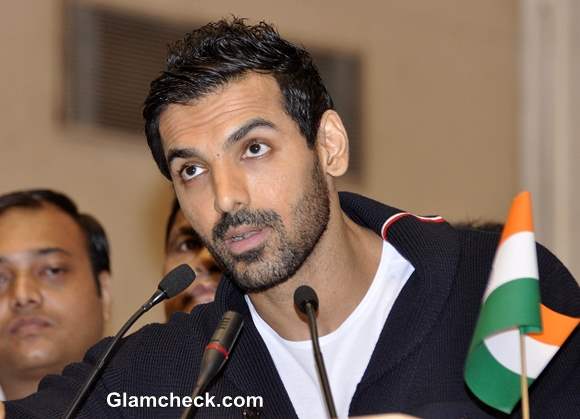 John Abraham at Zara Yaad Karo Quarbani Event
Solaris Images