Fashion Designer Amy Billimoria displayed her new festive collection in Mumbai, India on September 17, 2013 with dandiya queen Falguni Pathak. The singer was picking out clothes to wear during her performances at the Navratri festival.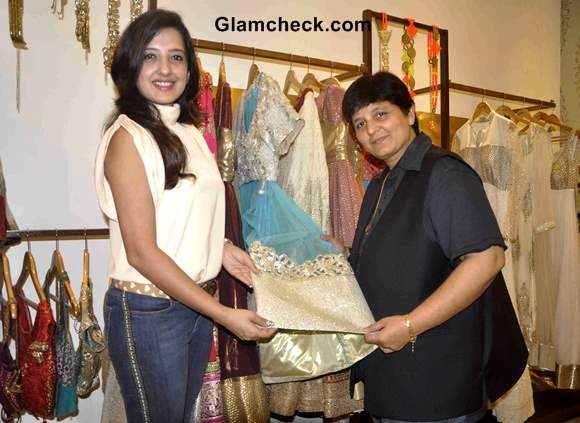 Amy Billimoria designs Navratri 2013 Wardrobe for Falguni Pathak
Amy talked about the clothes she has planned for Falguni. She said that she had a lot of clothes with glass work, metal, chains and different types of embroidery, all of which Falguni had sportingly tried out and loved. However, rather than give us a preview she said that we could see all the outfits to our hearts' content when Falguni sported them at her concerts. Vibrant colors and uplifting designs would increase Falguni's stage appeal, Amy promised.
She also talked about the clothes she was designing for her other clients who went to play dandiya during Navratri. Since those are based on current trends and consumer demands, she said she had incorporated several suggestions and fads into them to make them more appealing.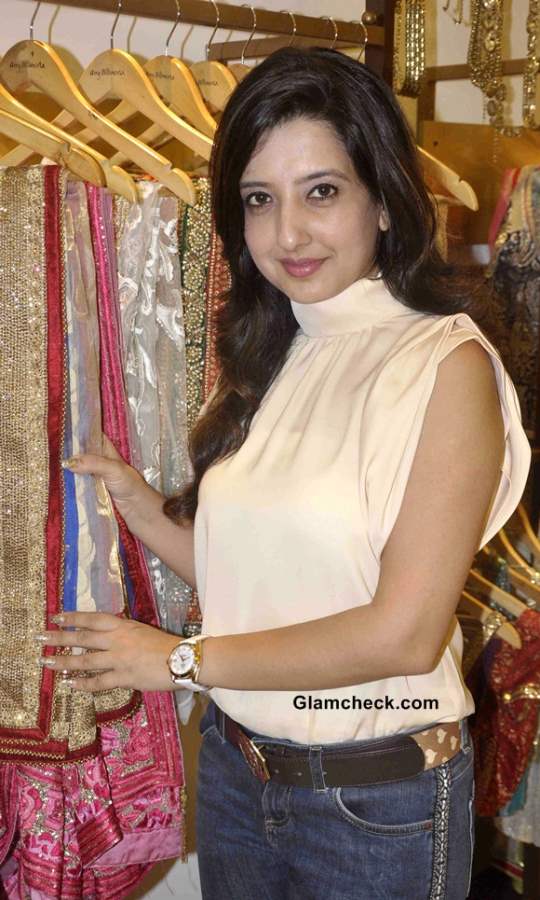 Amy Billimoria designs Navratri 2013 Wardrobe Falguni Pathak
Amy also revealed two trends that are hot and happening – fusion kurtis and patch work leggings. The leggings, she said, are embellished with patch work and could even be worn casually with a T-shirt and it would still very much embody the spirit of Navratri.  It can also be worn with a choli if you're going for a traditional dandiya look.
My, these are a lot of ideas for dandiya wear! And since this innovative designer is dressing Falguni, we're sure the latter will be looking full-on festive at all of her concerts.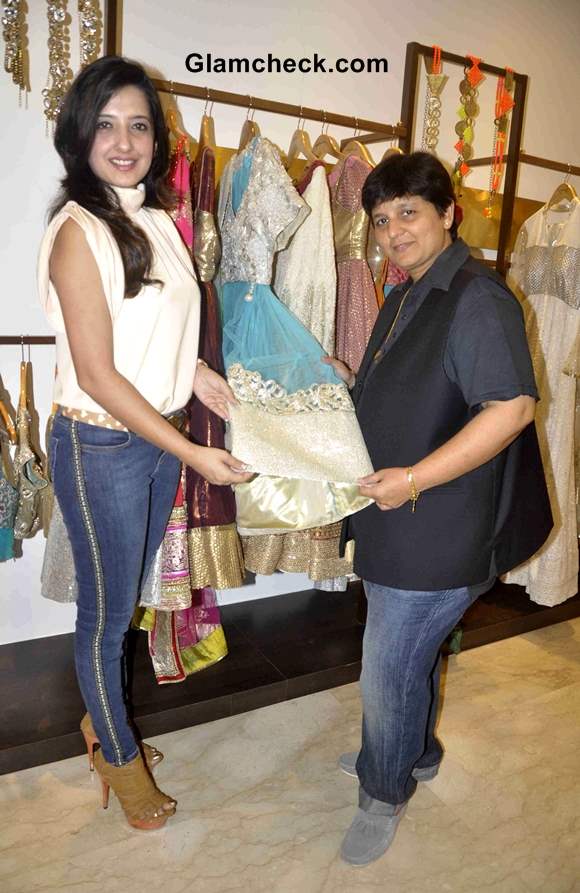 Amy Billimoria creates Navratri 2013 Wardrobe for Falguni Pathak
Falguni is quite fond of Amy's designs and has been wearing only her outfits for years now. Amy too expressed her respect for Falguni, calling herself the dandiya queen's biggest fan and saying that it was a childhood dream of hers to design clothes for the Yaad Piya Ki Aane Lagi hitmaker.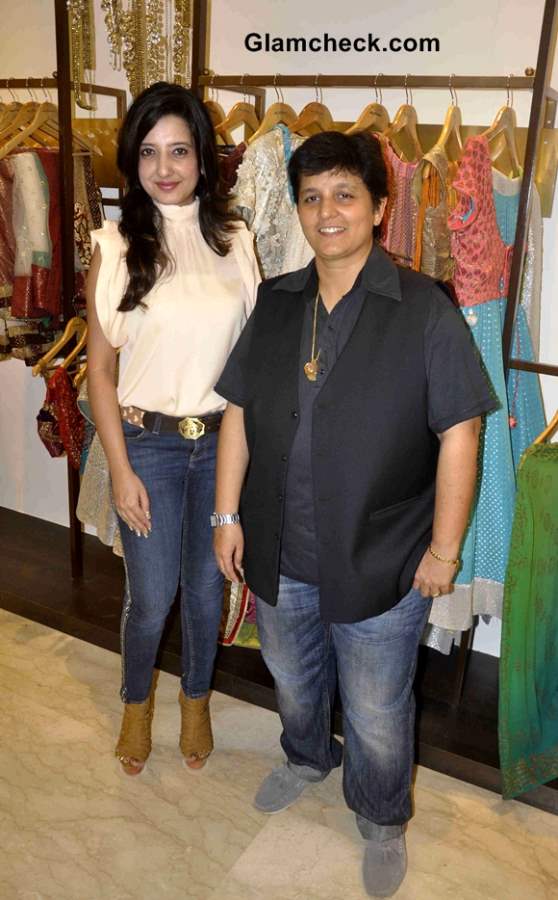 Designer Amy Billimoria creates Navratri 2013 Wardrobe for Falguni Pathak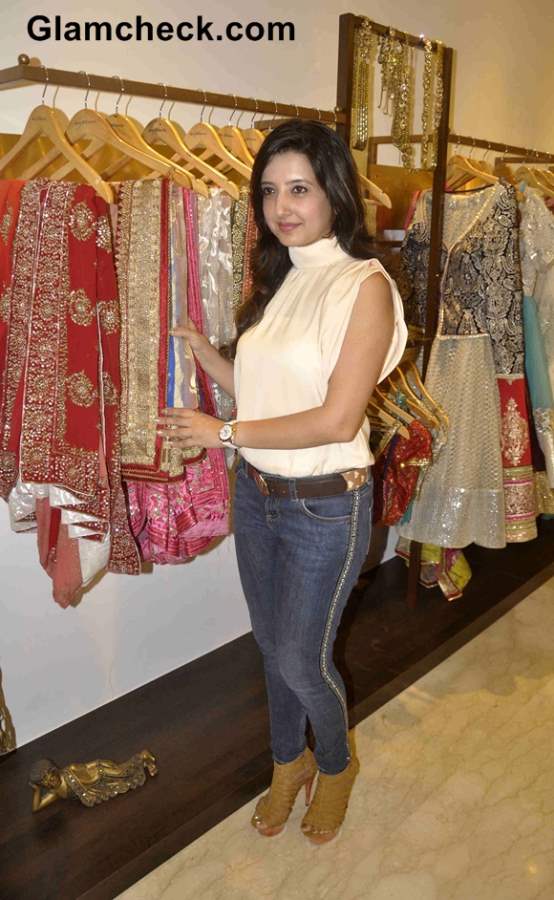 Designer Amy Billimoria designs Navratri 2013 Wardrobe for Falguni Pathak
Solaris Images