The ladies of the upcoming film "Warning 3D" participated wholeheartedly in the promotions in Mumbai, India on September 21, 2013. All three female stars of the movie were giving off a down-to-earth, casual vibe but with plenty of modern chic and hints of oomph thrown in.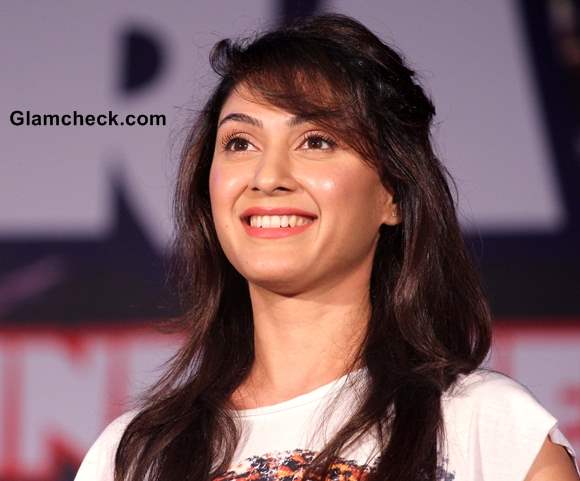 Manjari Fadnis 2013 Warning 3D
First up was Madhurima Tuli looking very sporty and athletic in a black vest top and black skinny jeans with a brown skinny belt. Black strappy shoes, a large silver watch and a finger ring were her only accessories.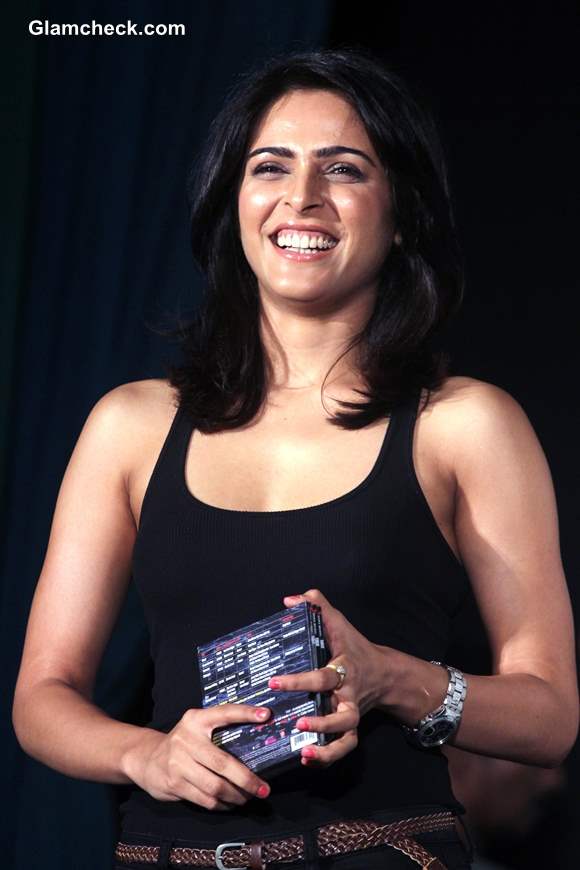 Madhurima Tuli 2013 Warning 3D
We like how simple and relaxed yet stylish her shoulder-length loose hair looked as well as the freshness of her natural makeup. And from all that black burst forth the effusive pink of her manicure. A cool look with a bit of an edge, Madhurima's ensemble is a pretty apt reflection of her character in Warning.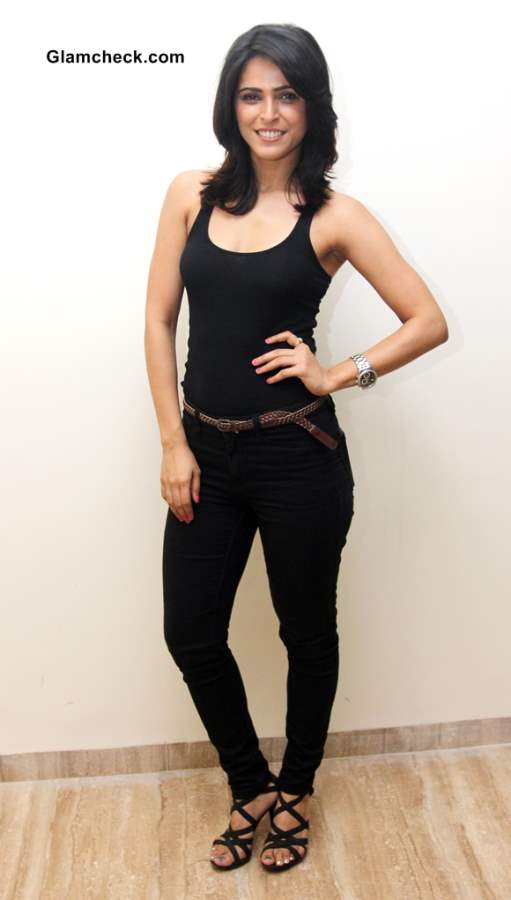 Madhurima Tuli 2013 Cast of Warning 3D
Next on this delectable platter was Manjari Fadnis exuding a loveable, bubbly vibe. She looked youthful and almost preppy in her ensemble which consisted of slightly distressed blue denims, a white tee with an asymmetrical hemline which gave a nod to the cropped top trend of the moment as it gave us just the slightest peek of her belly, and gorgeous coral pumps.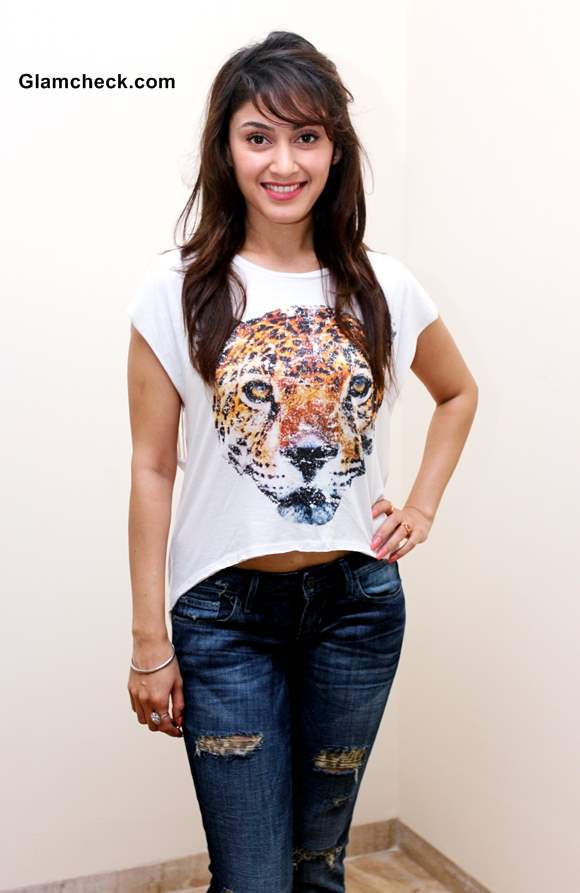 Manjari Fadnis 2013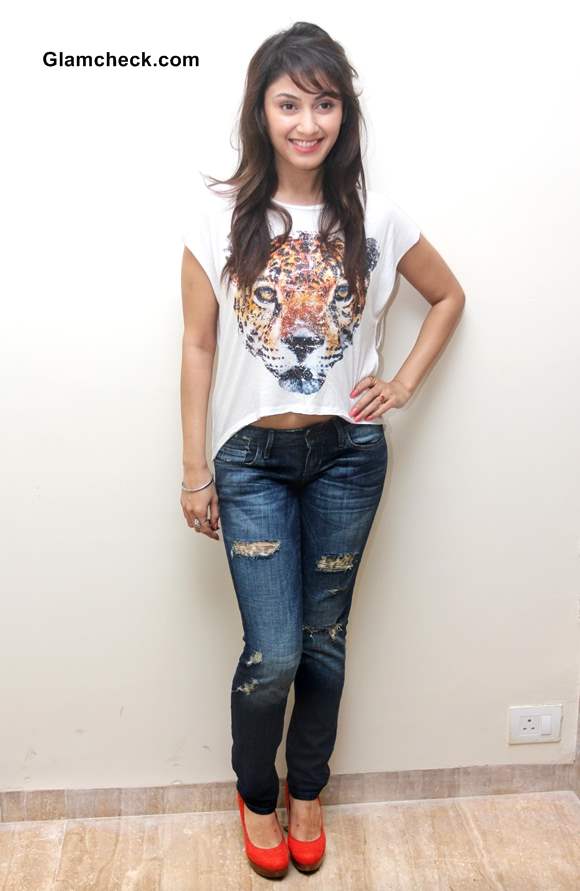 Manjari Fadnis 2013 Cast of Warning 3D
A half-up, half-down hairdo of waves and wholesome fresh makeup rounded off her look.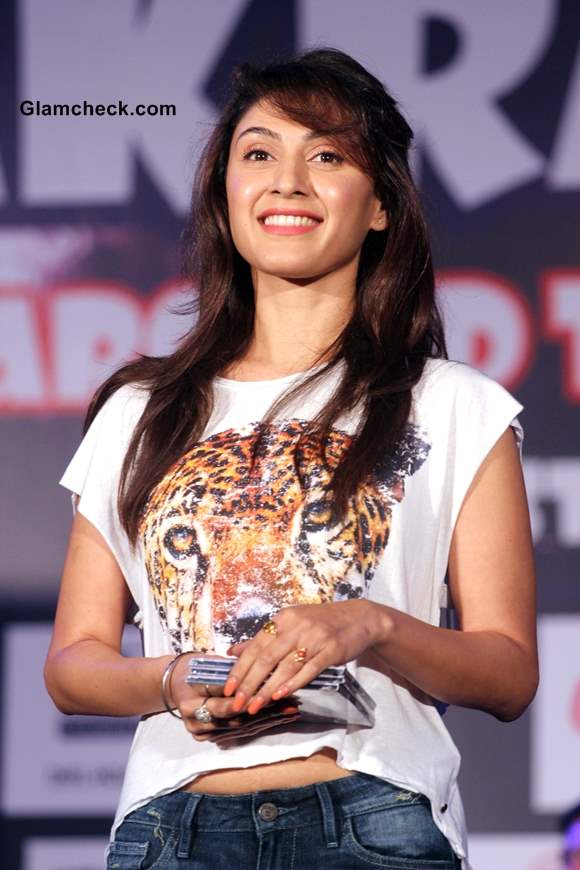 Manjari Fadnis 2013 Pictures
And finally there was Suzana Rodrigues with an ensemble that was edgy yet with a touch of casual elegance to it which made for an interesting combo.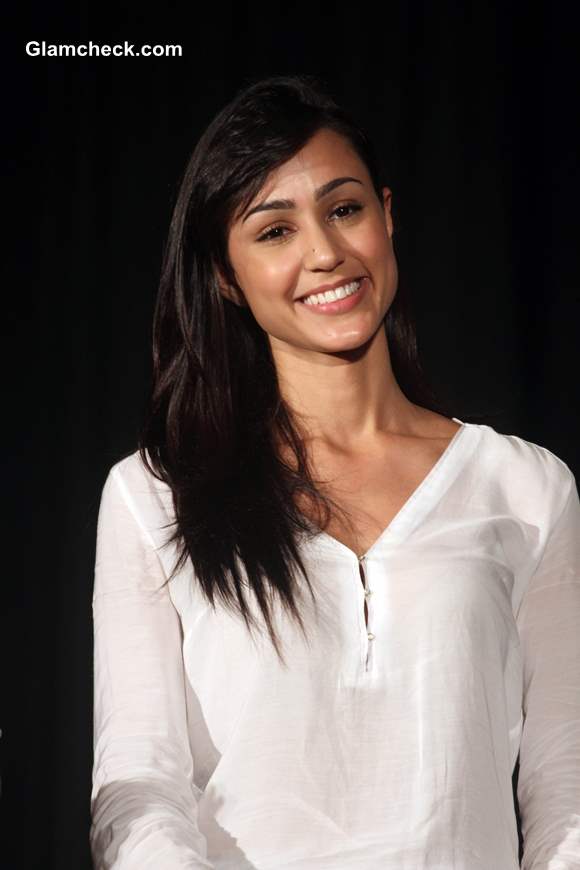 Suzana Rodrigues 2013
Suzana Rodrigues 2013 Pics
The elegance was thanks to her full-sleeve plain white top sans embellishments, frills or fancy cuts. Its simplicity was challenged by the scruffiness of her distressed jeans which was in turn again toned down by her brown T-straps. The ends of her hair were flicked out in opposite directions for texture but the rest of her locks were smooth and silky as they hung over one side of her shoulder. Sun glasses and a belt, both black, completed her look.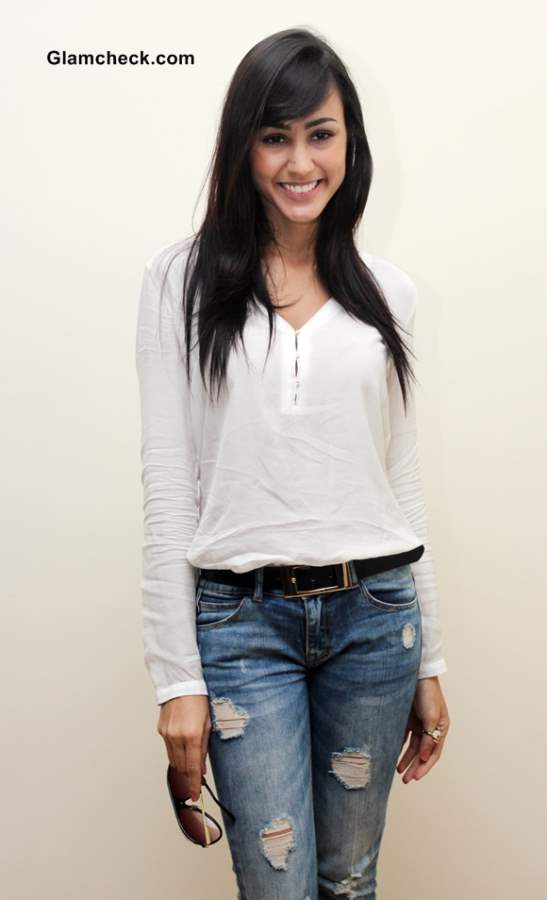 Suzana Rodrigues 2013 Warning 3D
You can see these beauties battle the elements in the 3D underwater film come September 27, 2013.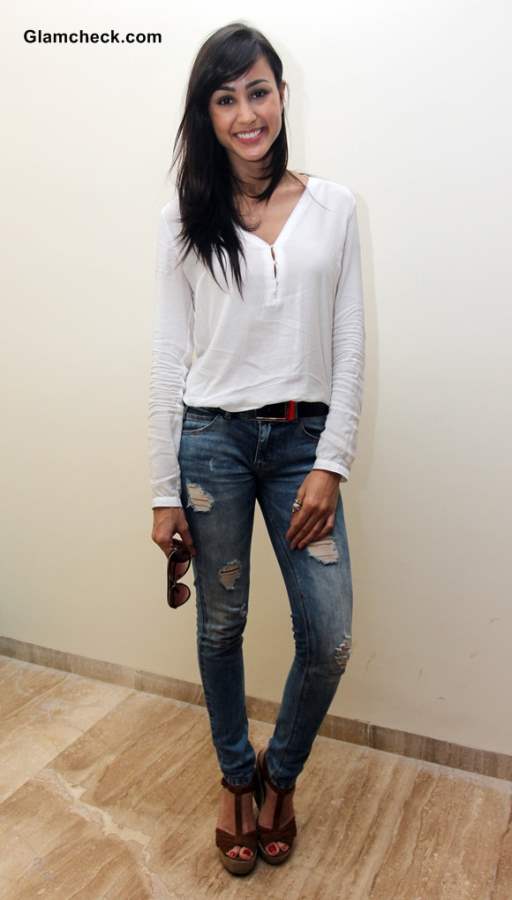 Suzana Rodrigues 2013 Cast of Warning 3D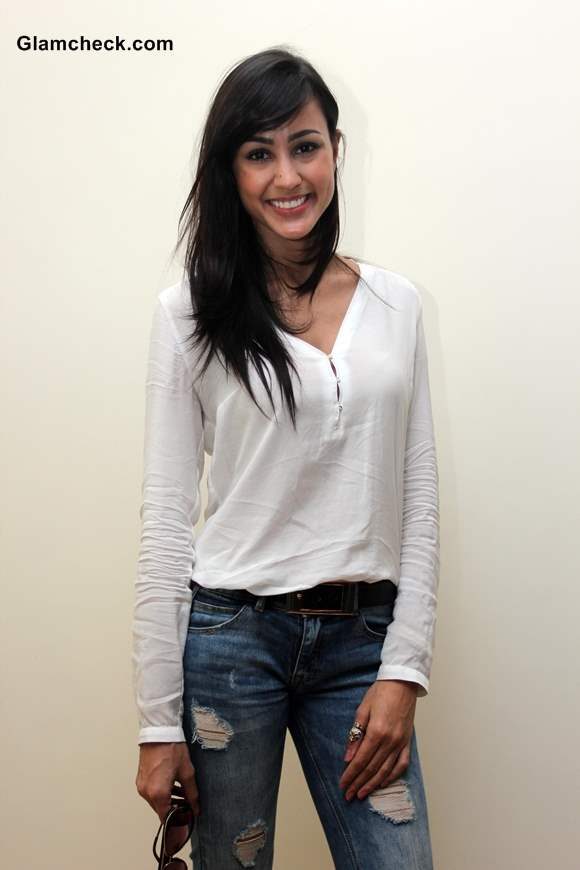 Suzana Rodrigues
Solaris Images