It's not just Bollywood fans who are looking forward to the release of India's first war comedy "War Chhod Na Yaar" by first-time director Faraz Haider. The film's stars are also very excited about it and have been vocal about their appreciation of the script, the big idea behind the story, and Faraz's hard work.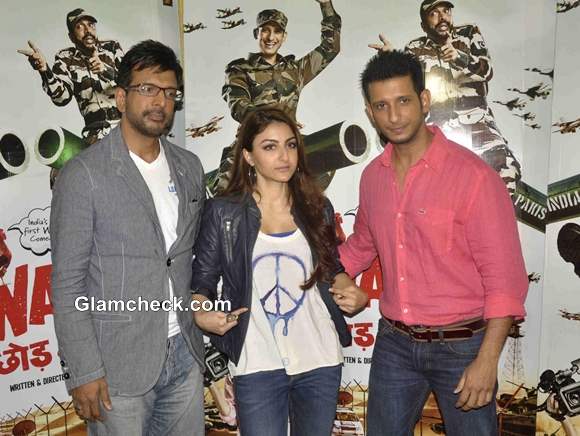 Star Cast of 'War Chhod Na Yaar' movie 2013
Actress Soha Ali Khan talked mostly about how realistic the movie is and how much fun she had making it during a press conference with fellow cast members Jaaved Jaffrey and Sharman Joshi in Mumbai, India on September 24, 2013.
Soha looked like she was on a peace march in her white tee with the peace sign emblazoned on it in blue. She teamed it with a pair of blue jeans and a black leather jacket with zipper detailing. The top in particular is quite appropriate as, according to Soha, the movie showcases how war does not benefit anyone at all and is not in any way a solution for the problems between two countries.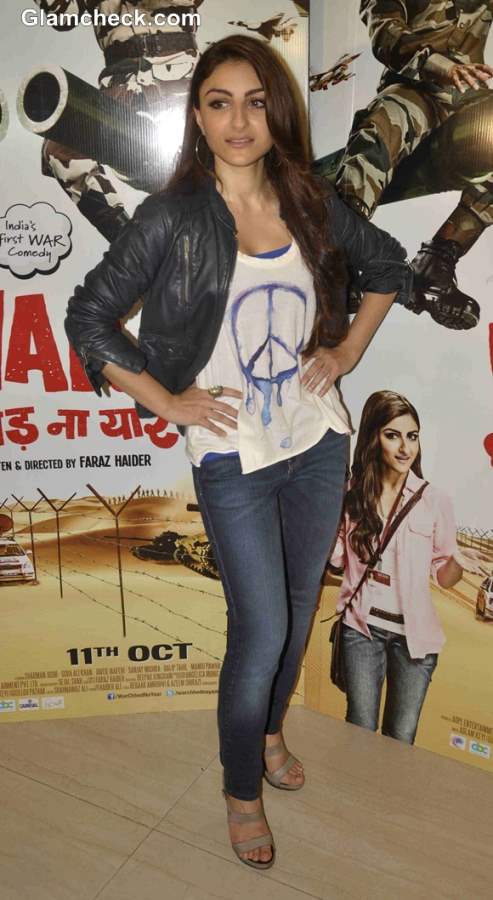 Star Cast of War Chhod Na Yaar movie 2013 Soha Ali Khan
She accessorized the pro-peace ensemble with taupe strappy sandals, silver hoop earrings and a statement finger ring, completing her look with natural makeup and loose curly hair.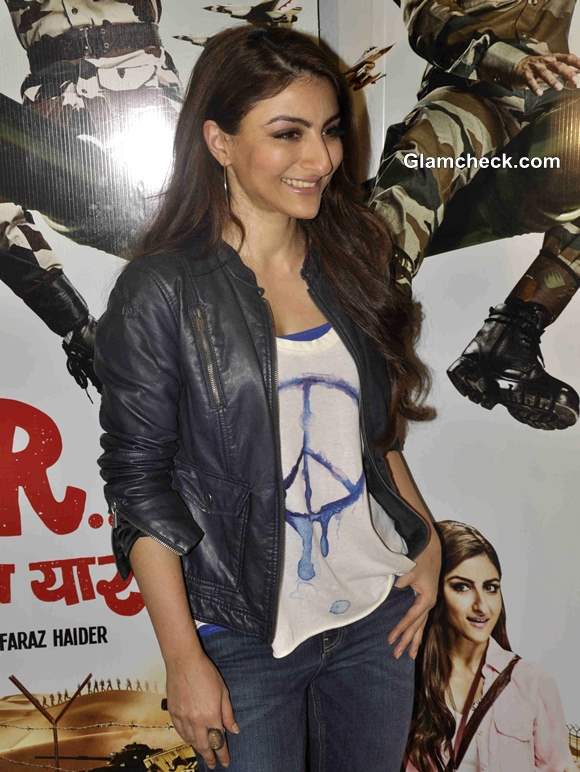 Soha Ali Khan 2013 pics
The 34-year-old said that she genuinely had a really great time making this film, mainly because of how awesome her co-stars are and also because comedy is much more fun to do than a serious film. Soha revealed that when she is making a serious movie, she goes to her van between takes and sits silently by herself so that she remains in the serious mood needed for the shots. But with a comedy film, she gets to chat with everyone on set and make jokes because it helps keep spirits up. She said the month spent in shooting simply flew by. So on the fun front, her experience with War Chhod Na Yaar is definitely one of her best.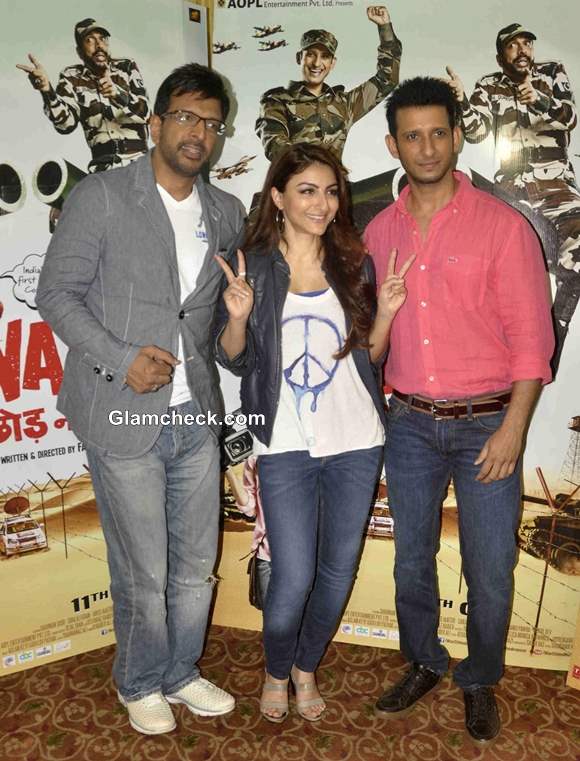 Star Cast of 'War Chhod Na Yaar' movie
Produced by AOPL Entertainment, the film is scheduled for release on October 11, 2013.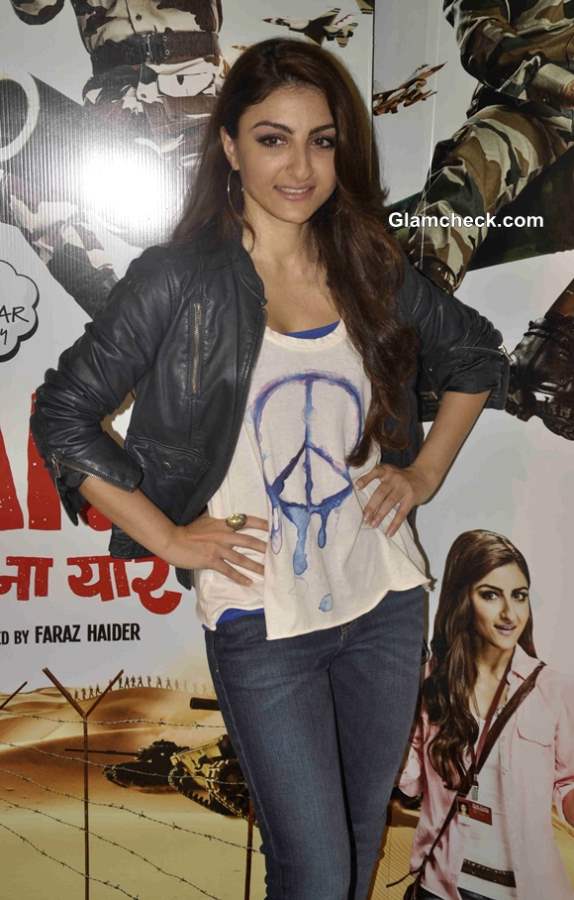 Soha Ali Khan in 'War Chhod Na Yaar' movie 2013
Solaris Images