Bollywood actor Anil Kapoor arranged a special press conference in Lucknow, India on September 29, 2013 to promote his upcoming television serial "24" which is an Indian adaptation of the American TV show of the same name.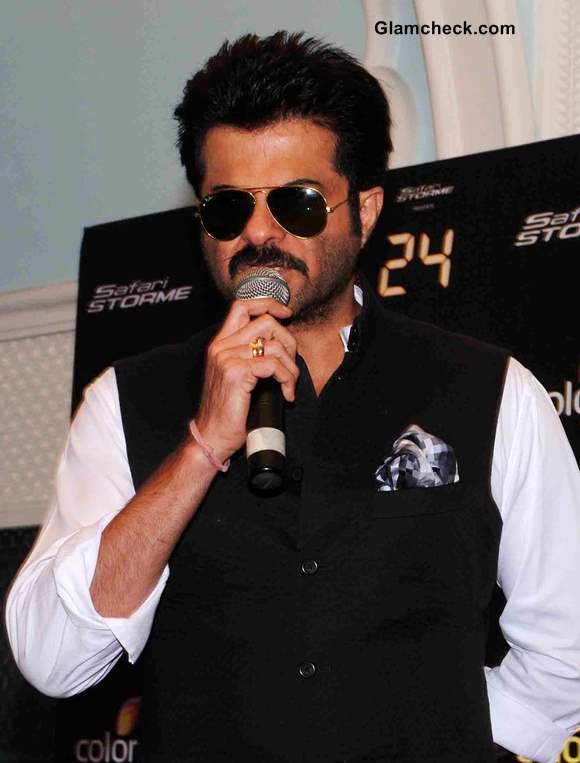 Anil Kapoor Continues '24' Promo in Lucknow
Interestingly, Anil had a small role in the American version. He fell in love with the idea of the TV series which documented 24 hours in the life of the chief of the anti-terrorist unit. He bought the rights to adapt the show for Indian TV, and that project has been one of his top priorities ever since.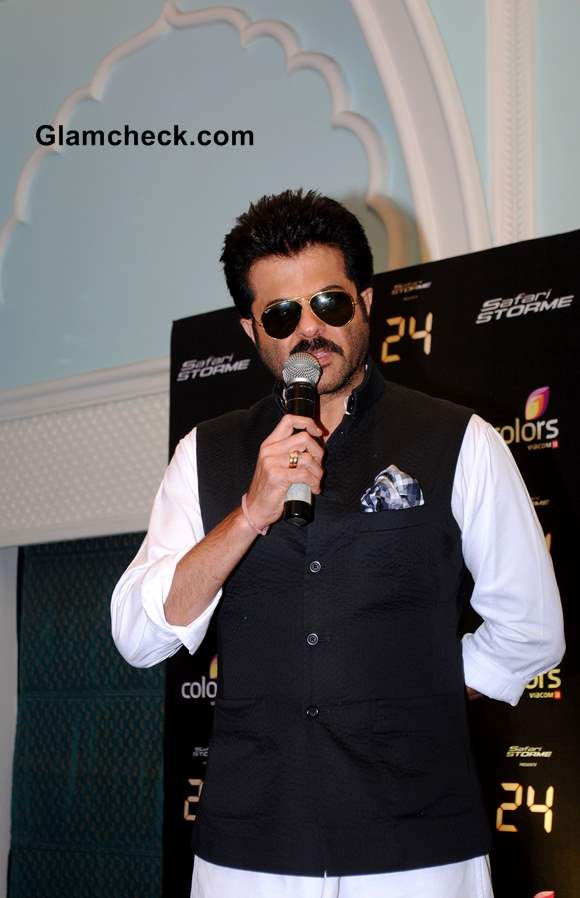 Anil Kapoor 2013 pictures in Lucknow
Anil said that 24 is very different from most crime shows on Indian television so he wasn't quite sure how it would be received. However, Raj Naik, CEO of Colors TV on which the show will be aired, keeps saying that he thinks Indian viewers are ready for the gritty script and unique format of such a show.
The Ram Lakhan actor has been busy promoting the series in different cities and, of course, on the predictable reality shows too.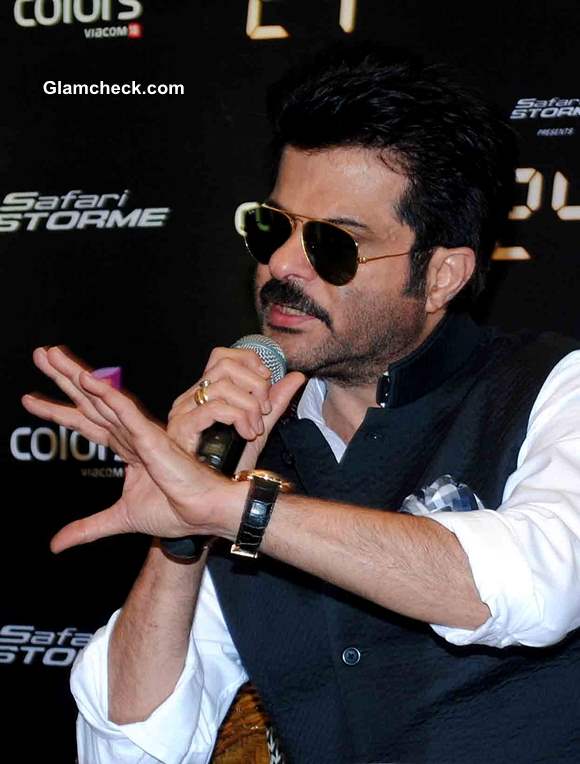 Anil Kapoor in Lucknow
He was recently on Big Boss 7, shaking a leg with the show's host Salman Khan. Anil got a huge welcome from the participants and Salman got into the spirit of things as the two tried to outdo each other on stage. At one point, Salman even lifted Anil on his shoulders and continued to dance.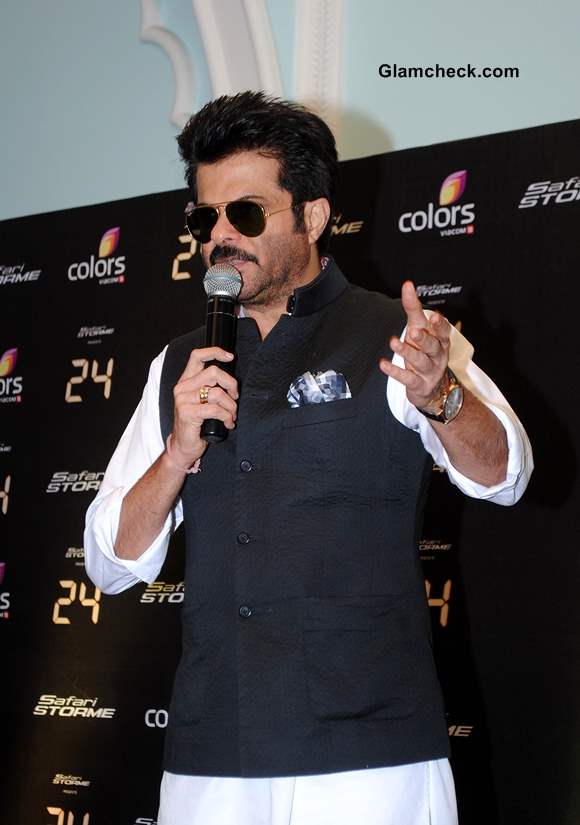 Anil Kapoor pictures in Lucknow
24 is Anil's first stint on television and he is both excited and anxious about it. It will air on the Colors channel from October 4, 2013 onwards. 
Solaris Images