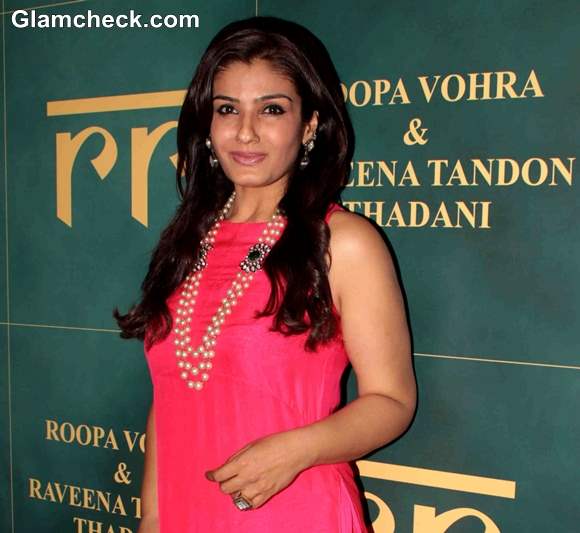 Bollywood actress Raveen Tandon is making a foray into the world of jewellery. She launched a new jewellery line with jewellery designer Roopa Vohra and it's called Roopa and Raveena – a predictable name, but quite catchy too.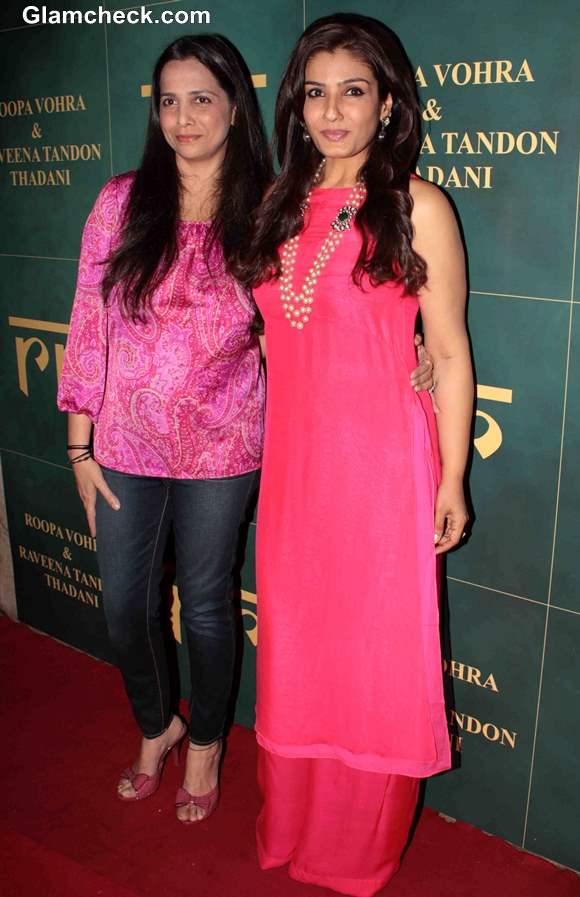 Raveena Tandon and Roopa Vohra Launch Jewellery Line
She had no dearth of supporters as a bevy of talented beauties from Bollywood and the world of fashion turned up to the event.
One of the first to arrive was actress Shilpa Shetty and her sister Shamita Shetty. Shilpa and Raveena have always been good friends since they were at the peak of their acting careers at around the same time in the 90s.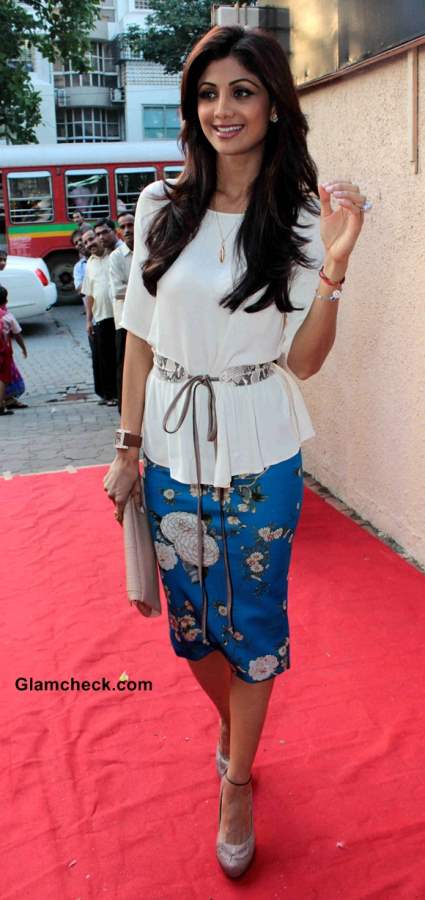 Shilpa Shetty at Raveena and Roopa Jewellery Line Launch
She checked out the jewellery which was on display, a preview of things to come, but left right after because she had to rush to her hubby Raj Kundra's side as he launched his new book.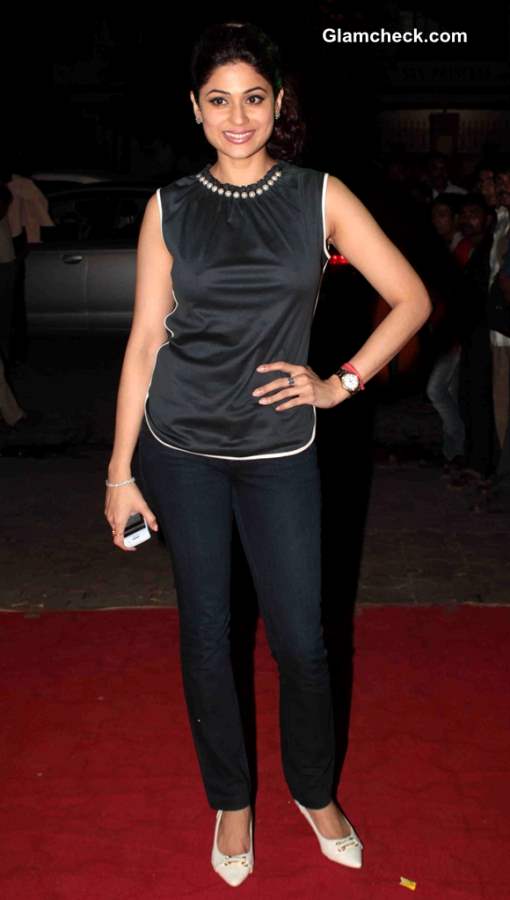 Shamita Shetty at Raveena and Roopa Jewellery Line Launch
Other notable celebs at the do included Amrita Arora, Dia Mirza, fashion designer Pria Kataria Puri,  actress Maria Goretti, Neelam Kothari, Rhea Pillai, jewellery designer Shaheen Abbas, Mandira Bedi, Pooja Bedi, Divya Dutta, Shabana Azmi, singer Sunidhi Chauhan and Mehr Jesia sans husband Arjun Rampal.
Poonam Sinha was also spotted, but without her star husband Shatrugan Sinha or daughter Sonakshi Sinha.
It wasn't just the ladies of high society who turned up to the do. There was even support from political quarters as Uddhav Thackeray's son Aditya also attended the launch along with Smita Thackeray.
Raj Kumar Santoshi and Nawaz Modi Singhania were among the other attendees from the boy's club. And, of course, Raveena's own husband Anil Thadani was by her side the whole time.
Raveena said that jewellery design had never been on the agenda of things she wanted to accomplish with her life, but she had been encouraged by several people including her now business partner Roopa to try her hand at it.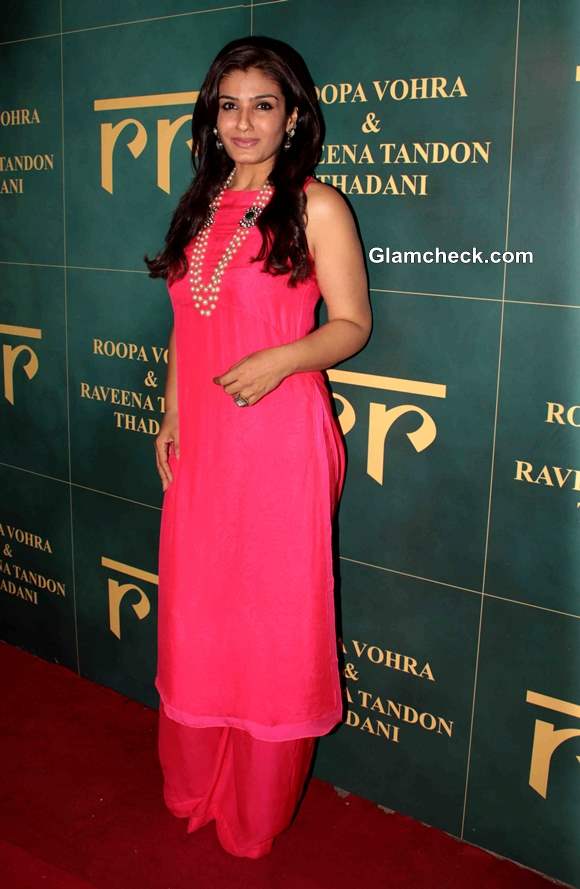 Raveena Tandon  at Raveena and Roopa Jewellery Line Launch
She thought it might be fun, especially since the festival season was well under way, with more important Indian festivals lined up for next month. She related how as a contemporary woman, she always found it hard to find something to her taste which would be exclusive plus go well with both casual and formal attire. So she thought to fill that gap with her own jewellery line.
The star-studded launch was certainly a great start to this venture. Here's wishing her success with it.
Celebs at Raveena Tandon and Roopa Vohra Launch Jewellery Line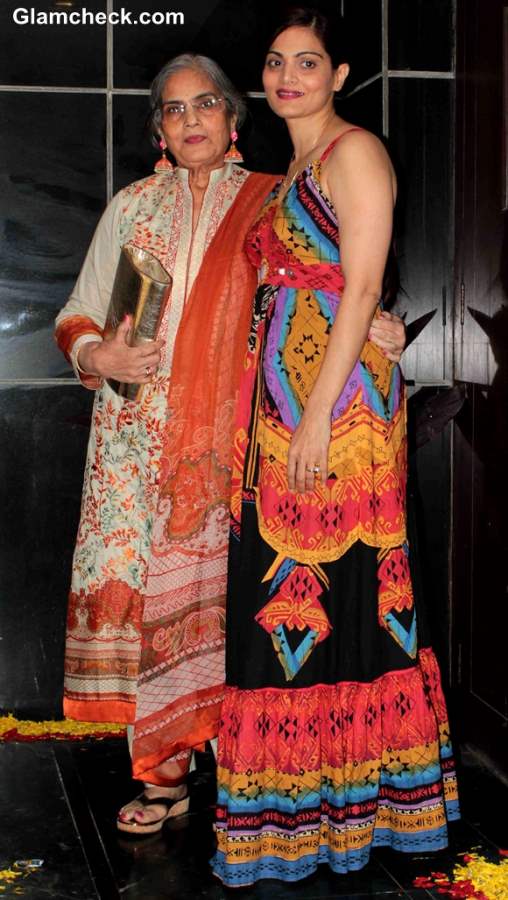 Salman Khan's mother Sushila Charak and sister Alvira Khan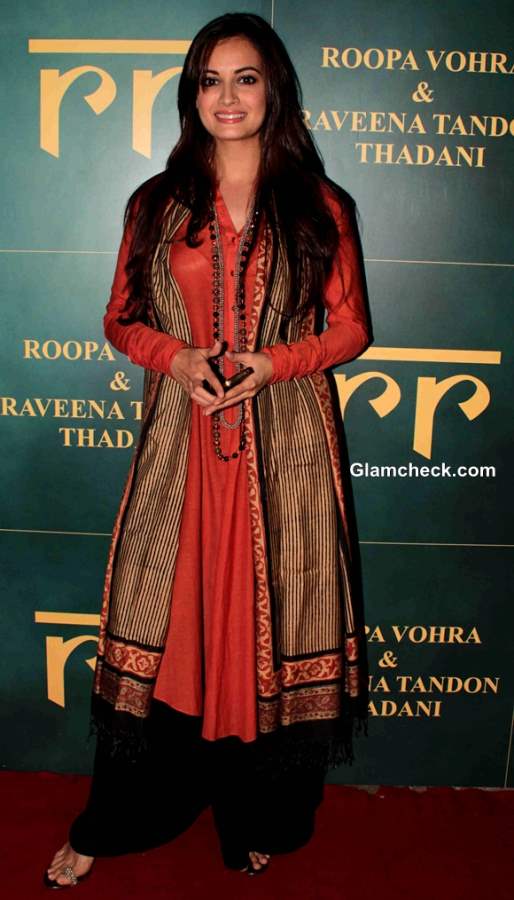 Dia Mirza at Raveena and Roopa Jewellery Line Launch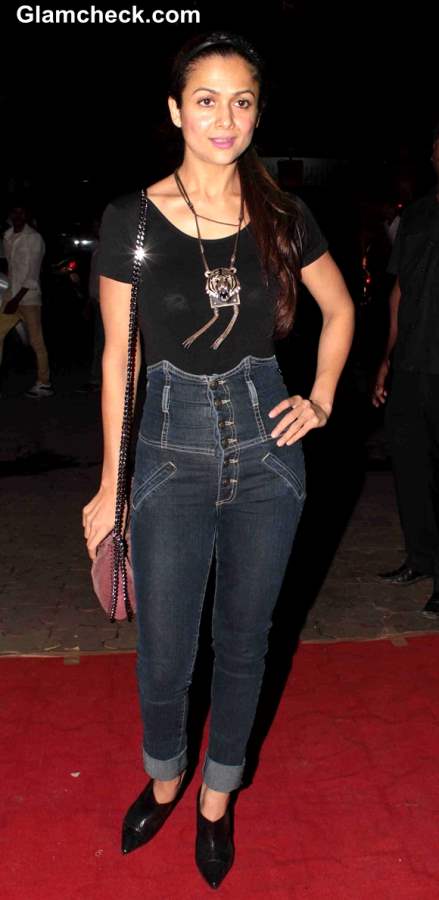 Amrita Arora at Raveena and Roopa Jewellery Line Launch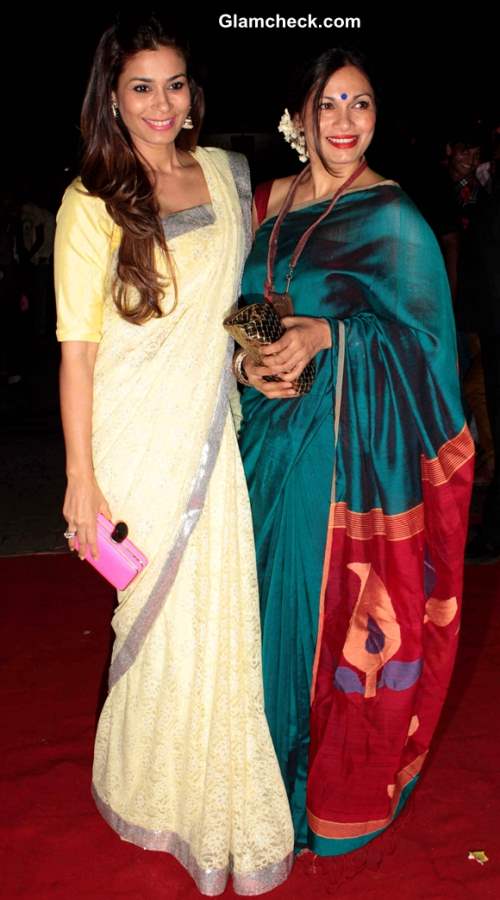 Jewellery designer Shaheen Abbas and Bollywood actor Maria Goretti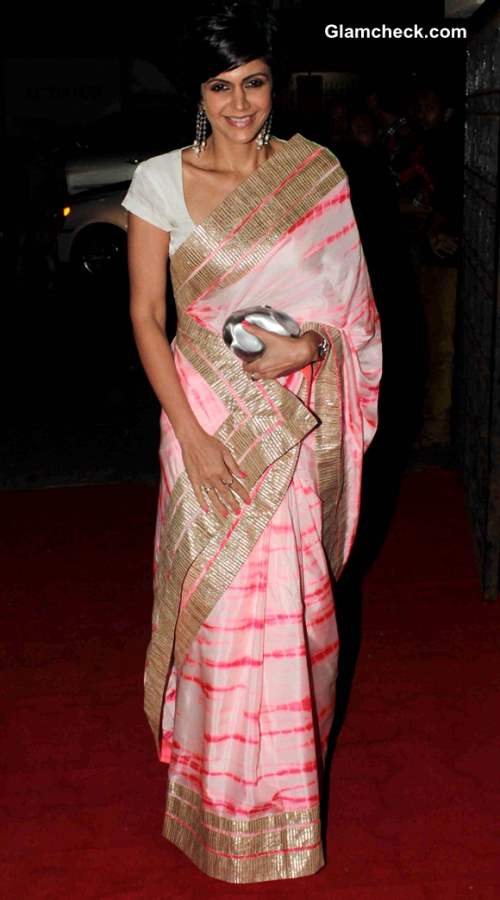 Mandira Bedi at Raveena and Roopa Jewellery Line Launch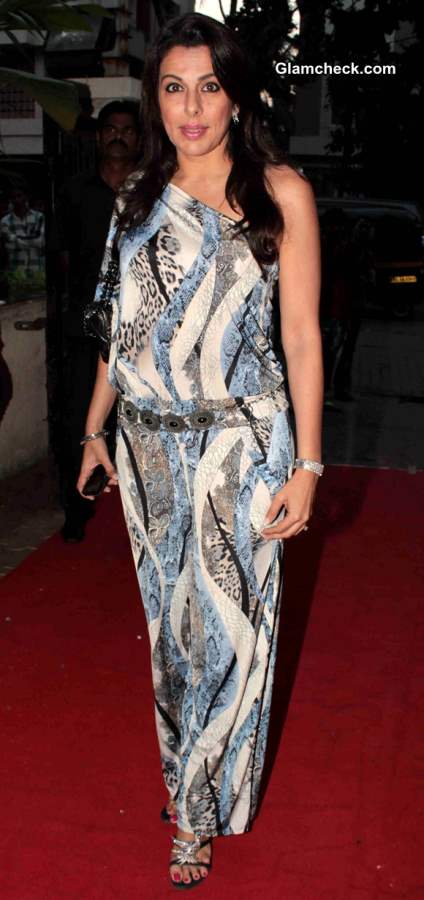 Pooja Bedi at Raveena and Roopa Jewellery Line Launch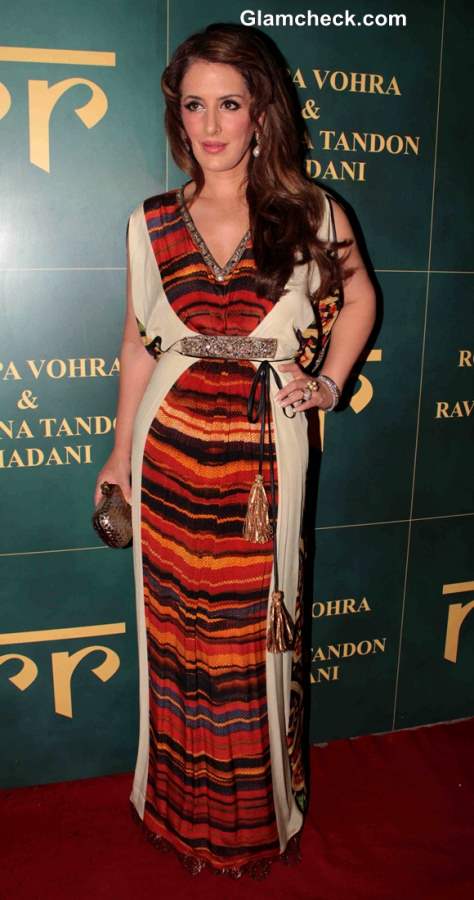 Pria Kataria Puri at Raveena and Roopa Jewellery Line Launch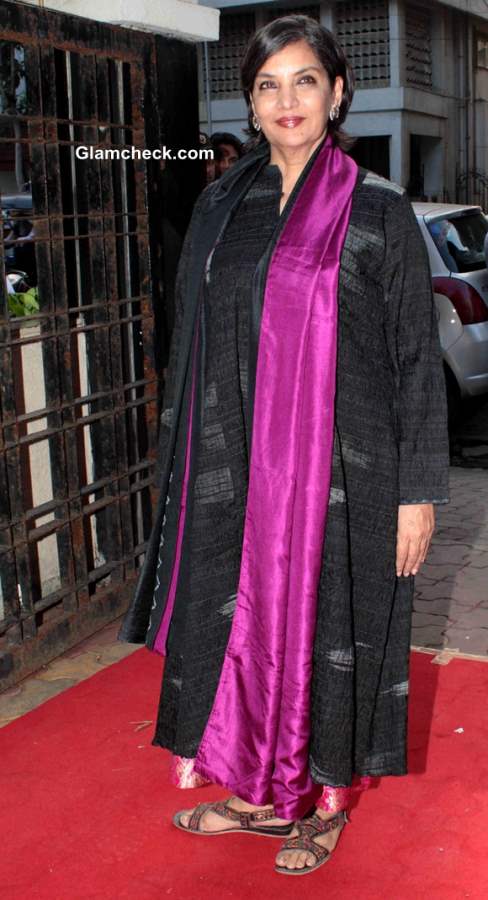 Shabana Azmi at Raveena and Roopa Jewellery Line Launch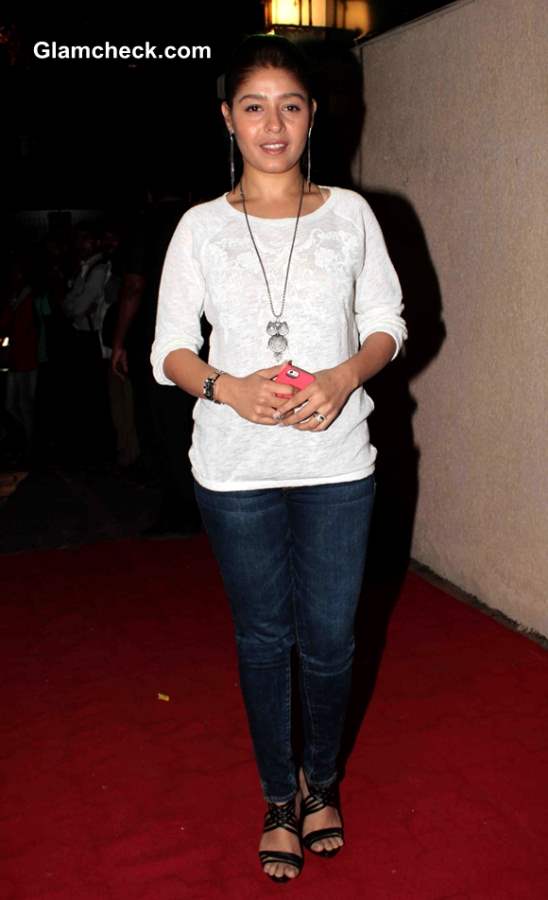 Sunidhi Chauhan at Raveena and Roopa Jewellery Line Launch
Solaris Images