Today we bring you two style picks inspired from traditional Indian jewelry – namely the maang tika and haath phool. Both of them are extremely wearable and can add the right dose of style to your ensemble.
The pieces on this page were showcased by Azva gold jewelry during the Ambi Valley India Bridal Fashion week. Now of course, you may or may not get your hands on these exact accessories but you can always select those that look similar to these in order to give dressier look to your ensemble.
The first piece is a pretty maang tika similar in design to those usually worn by Sikh brides. They are different from the usual maang tikas in term of their size and pattern, as these are mostly found in big circular designs that cover most of the forehead – sometimes, even reaching till the eyebrows as seen in the one featured here.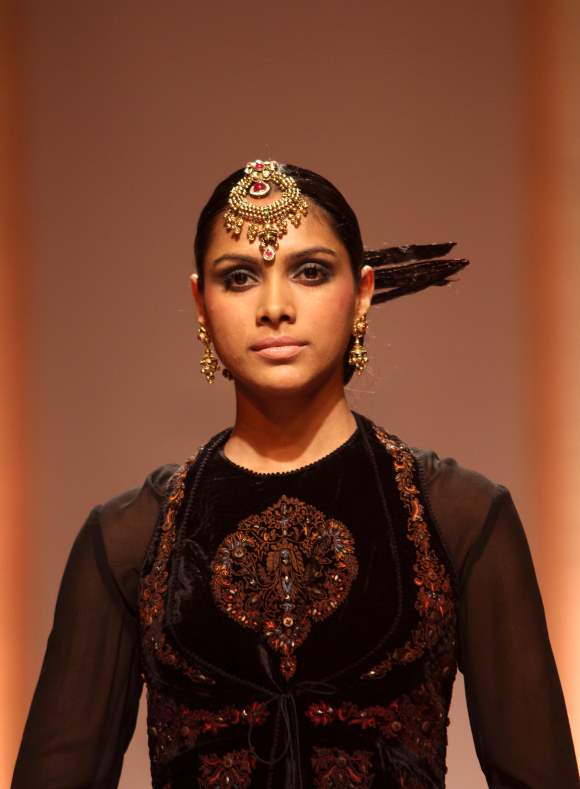 Maang Tika Head Jewelry Azva gold during IIBFW

The other piece of jewelry that we have featured is quite akin to a haath phool ornament in its design. So, if you cannot find this particular pattern anywhere, you can always pick up the more easily available haath phool and wear it on the side of your head – as seen on the model here.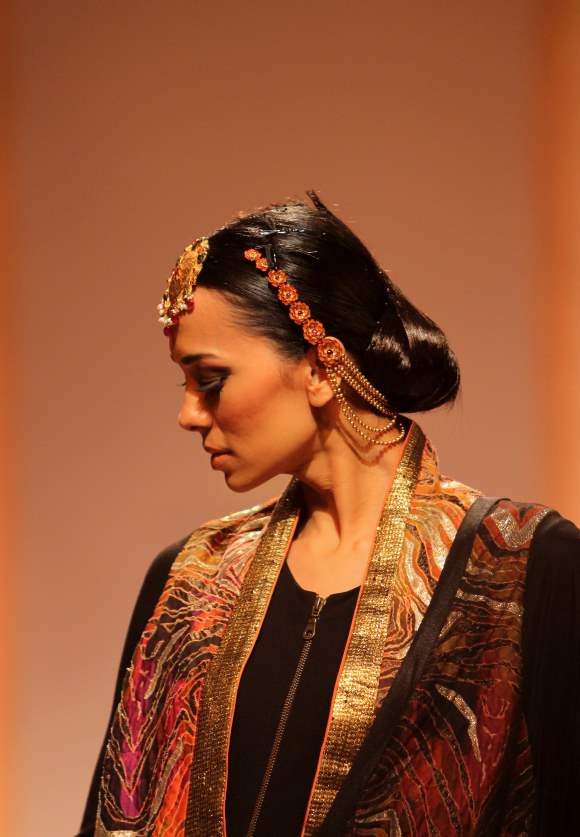 Maang Tika and Haath Phool Head Jewelry Azva gold IBFW
Head jewelries always have an exotic quality to them, and such pieces can be worn not only during wedding or festive occasions but also to give a twist to western attires. For example, a gown worn with a maang tika will lend a really beautiful and attention worthy look to you. In fact, you can also skip the rest of the jewelry or keep it minimal when you are sporting these kinds of head jewelry, as it anyways will become the main focus of your look.
Solaris Images