The much awaited trailer of Shoojit Sircar's 'Piku' was released in Mumbai on Wednesday, March 25. We saw the lead casts Amitabh Bachchan, Irrfan Khan and Deepika Padukone turn up for the launch event.
Deepika sported a look fresh off the recently held Lakme Fashion Week runway, a top and skirt separates from Shift by Nimish Shah. A lovely collection from the designer but the way it has been put together didn't work well here. Light blue, olive green and dark red wasn't a good choice. Was it? But Deepika's effortless grace and infectious somehow made us like the look.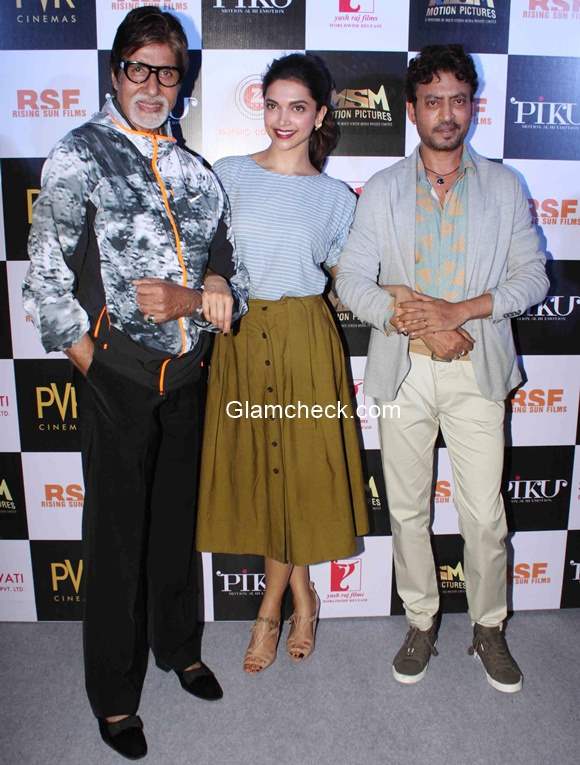 Trailer Launch of Piku launched by Amitabh Deepika and Irrfan Khan
Amitabh Bachchan was seen wearing Nike's latest printed jacket. Irfan Khan looked dapper in a well teamed printed shirt, beige trousers and grey casual jacket. Love the looks of these men!
Their film Piku tells the story of a father-daughter relationship played by Mr. Bachchan and Deepika. Judging by the looks of the trailor, this seems to be a must-watch fun movie. Take the scene for instance where the ageing father sends a message to his office-going daughter that read 'semi-liquid motion first, then two days gas and constipation. What should I do?'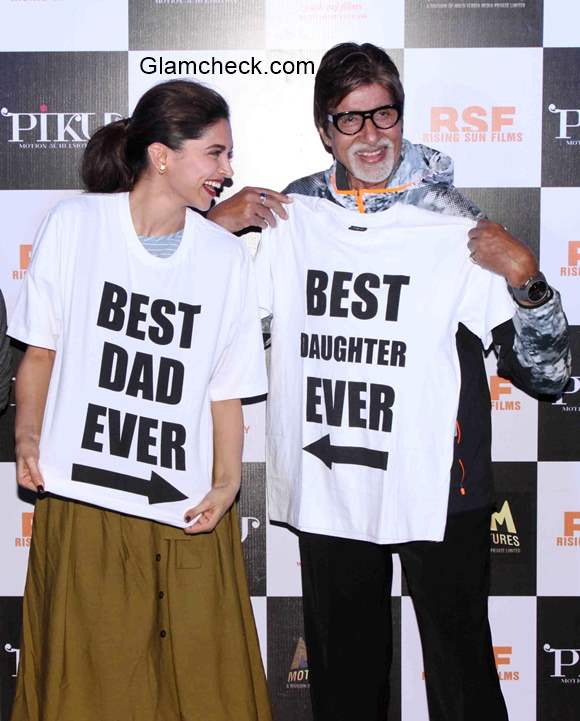 Trailer Launch of Piku by Amitabh and Deepika
The superstar Amitabh also tweeted a line from the movie – 'Aye PIKUUuu !! Are flaaash (flush) mein paani nahin hai !!'
The on-screen father-daughter duo were seen sharing a good chemistry as they shared smiles wearing T-shirts with the best daughter, best father prints. Deepika also spoke about how Piku was someone whom she closely related to, someone who multi-tasks. She had agreed to do the film just after hearing the first scene.
Can't wait to watch Piku!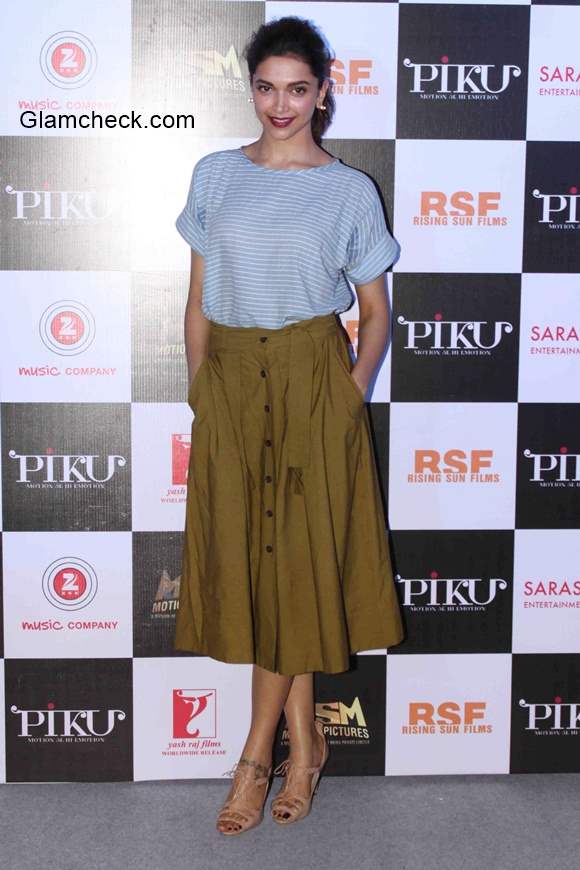 Deepika Padukone in Piku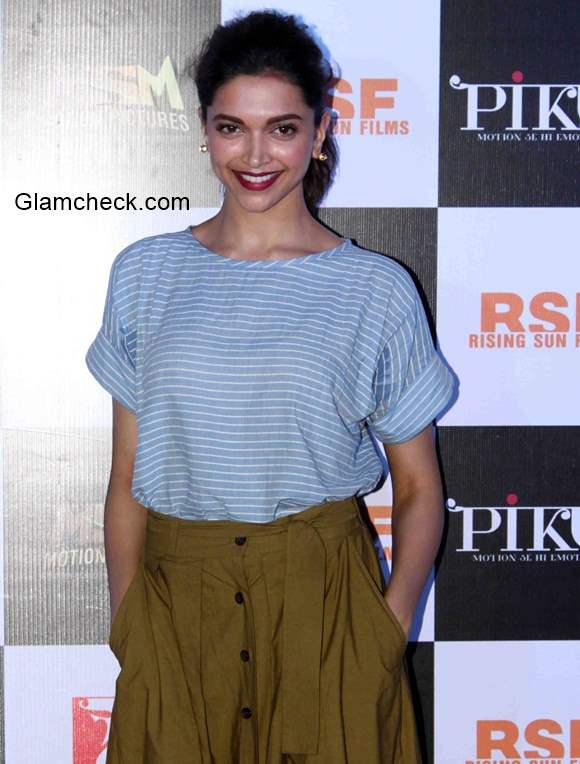 Deepika Padukone in Piku 2015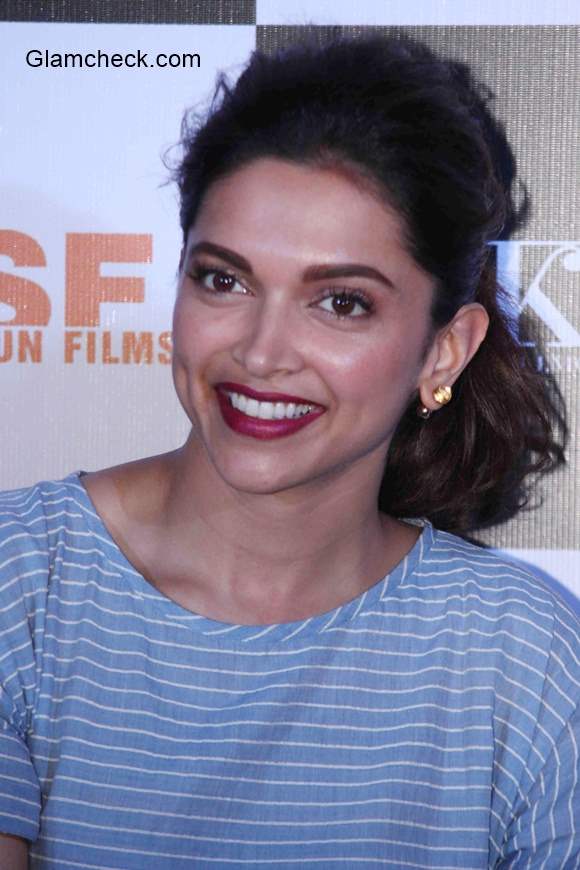 Deepika Padukone 2015
Solaris Images