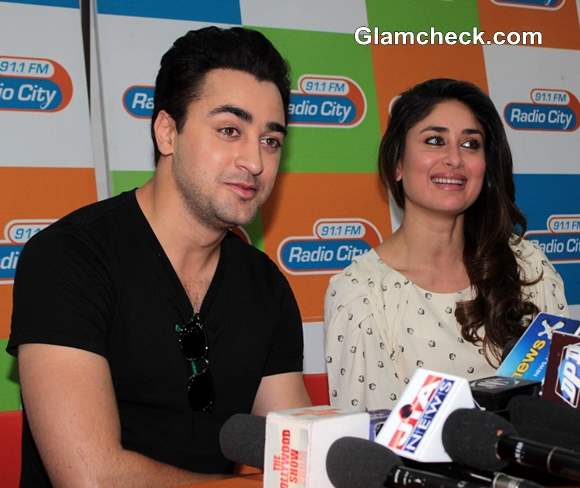 Bollywood actors Imran Khan and Kareena Kapoor were spotted continuing their promotional efforts for their upcoming film "Gori Tere Pyar Mein" at the Radio City Studio in Mumbai, India on October 23, 2013.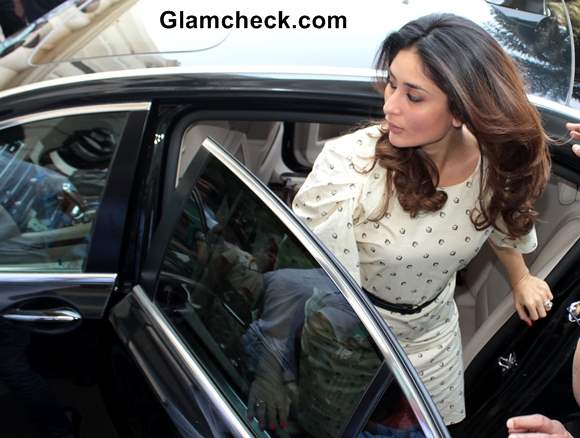 Kareena Kapoor 2013 Promotes Gori Tere Pyaar Mein
Imraan went with a very casual look in blue jeans and a black tee. His co-star too kept her look really simple in a white dress with a subtle black print, a slim black belt on the waist providing structure to the otherwise slightly relaxed fit.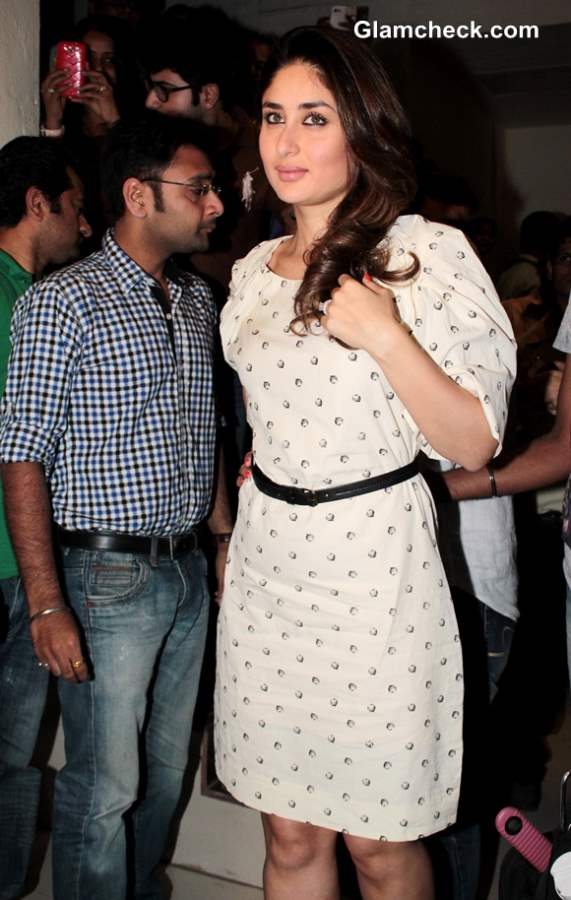 Kareena Kapoor in Dress Promotes Gori Tere Pyaar Mein
Her side swept hair, dark eyes and pink lips gave her that B-town diva touch and highlighted her famous beauty. As always, her ensemble had an international feel about it which even her most fashion forward contemporaries cannot come up to.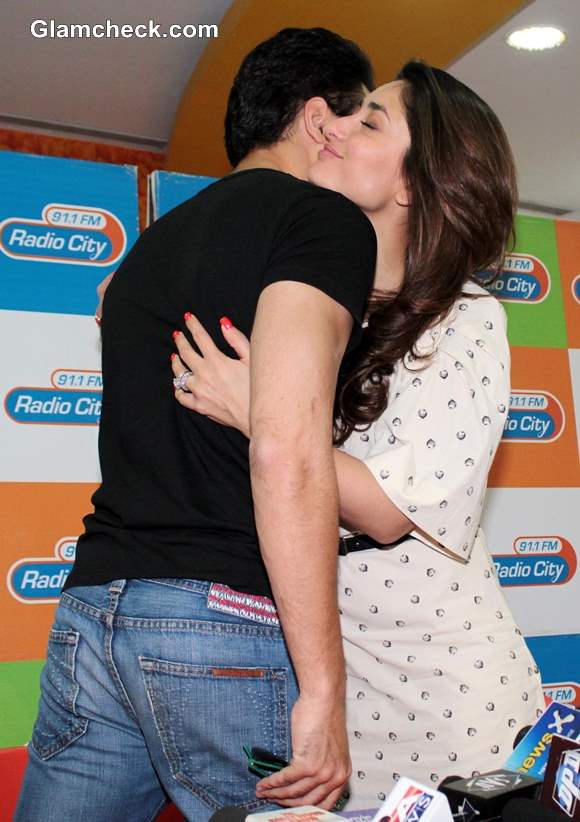 The two hugged warmly as they met on stage. As they talked with the press, they expressed the hope that Gori Tere Pyaar Mein would not be seen as just a romantic comedy. Although this film will be very light throughout and also a thorough entertainer, it sends a message too in a way that they feel will change how romantic films are thought of in India.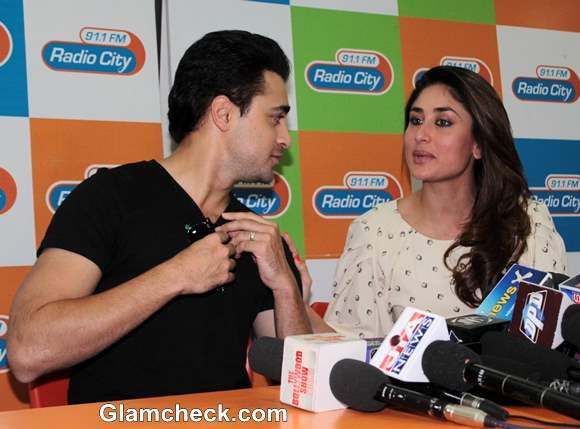 Imran Khan and Kareena Kapoor Promote movie Gori Tere Pyaar Mein
Kareena and Imraan were also spotted that very same day emerging from the Mehboob Studios, apparently after finishing up a few extra shots for the film. The Dharma Productions film is already quite close to its release but required a little touching up to be perfect for the premiere on November 22, 2013.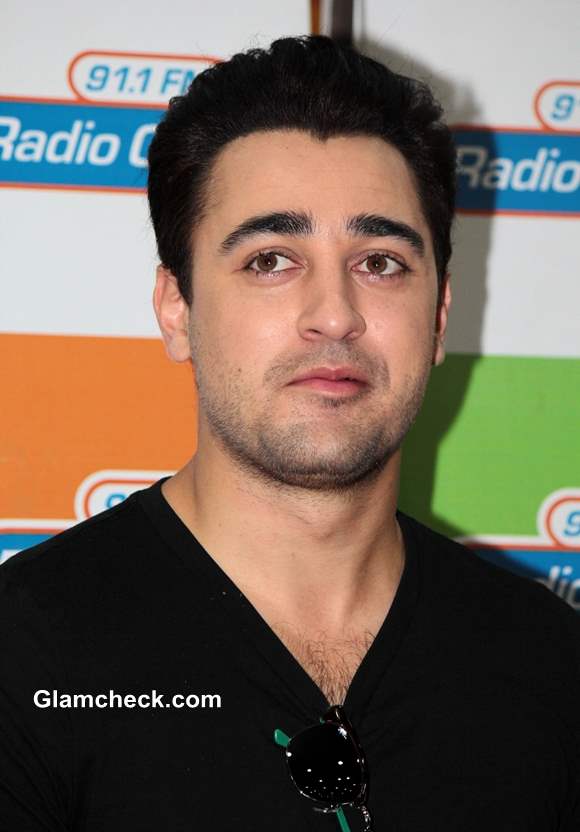 Imran Khan Promotes movie Gori Tere Pyaar Mein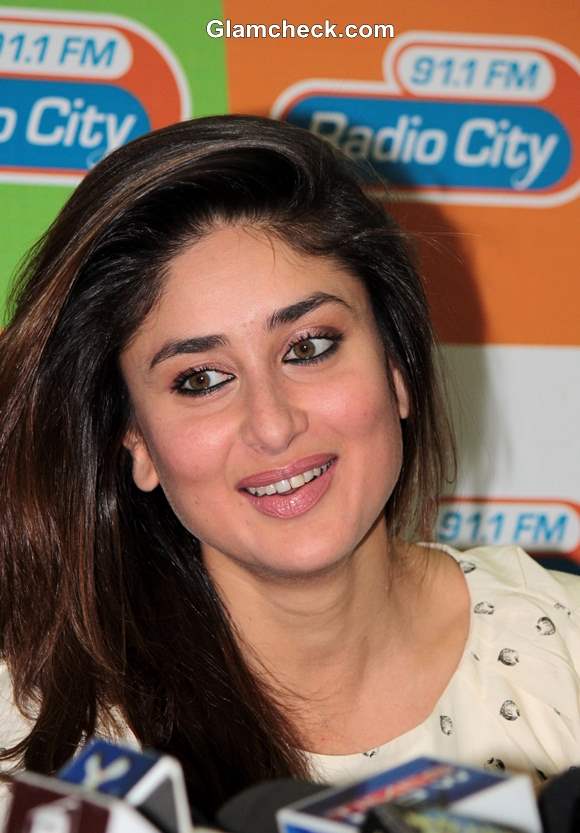 Kareena Kapoor 2013 pics Gori Tere Pyaar Mein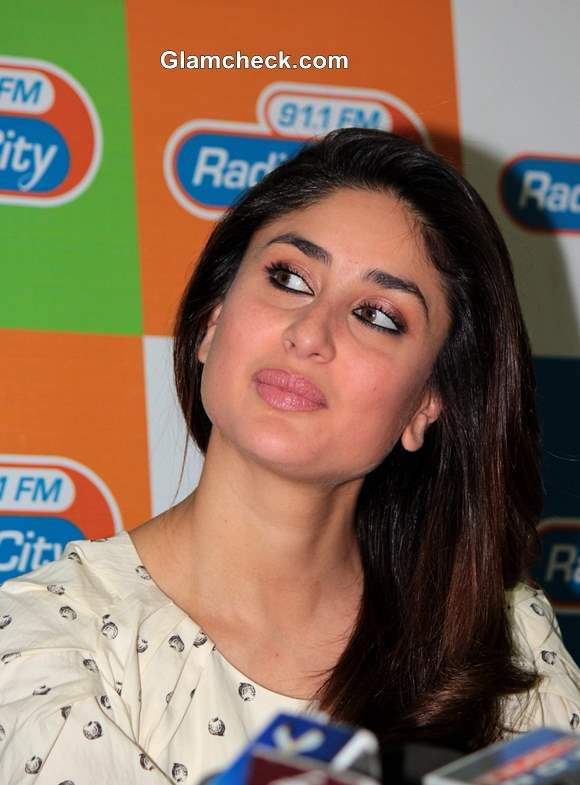 Kareena Kapoor in Gori Tere Pyaar Mein movie 2013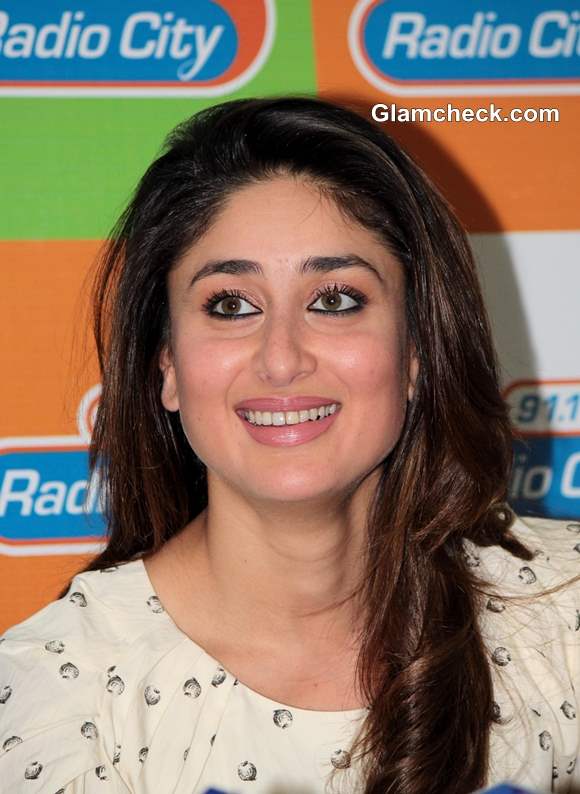 Kareena Kapoor in Gori Tere Pyaar Mein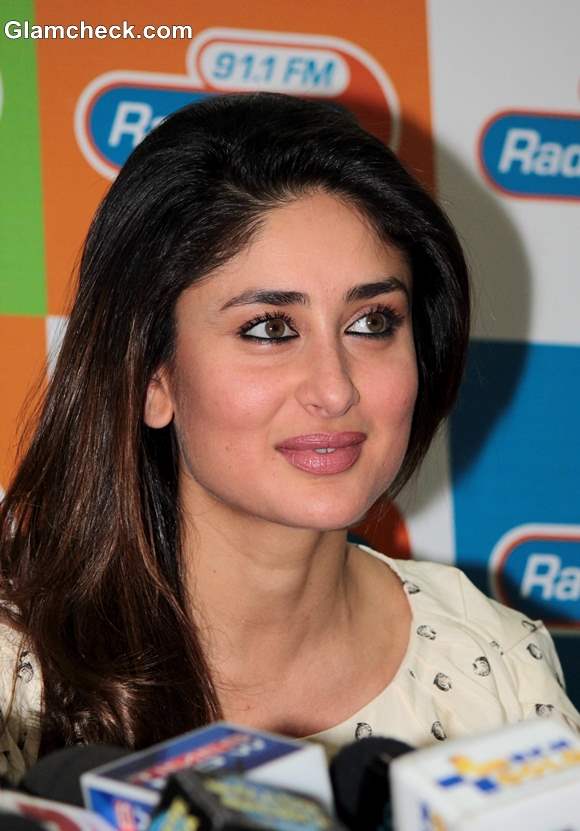 Kareena Kapoor Promotes movie Gori Tere Pyaar Mein
Solaris Images