Bollywood actors Huma Qureshi, Arshad Warsi and Madhuri Dixit attended a press conference to discuss their forthcoming comedy thriller film "Dedh Ishqiya" in Mumbai, India on November 25, 2013.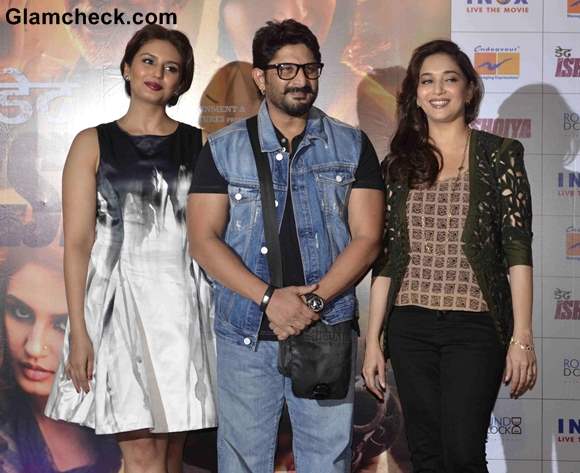 Cast of 'Dedh Ishqiya' Movie 
Madhuri related at the event that she was quite shy working with veteran actor Naseeruddin Shah opposite whom she is paired. The intimate scenes were challenging, she said, because he has intense eyes which made her feel shy. She looked great at the event, stealing the limelight from both her co-stars. She wore black pants, a printed beige top and a cutout green jacket, rounding off her look with glowy makeup and curly hair.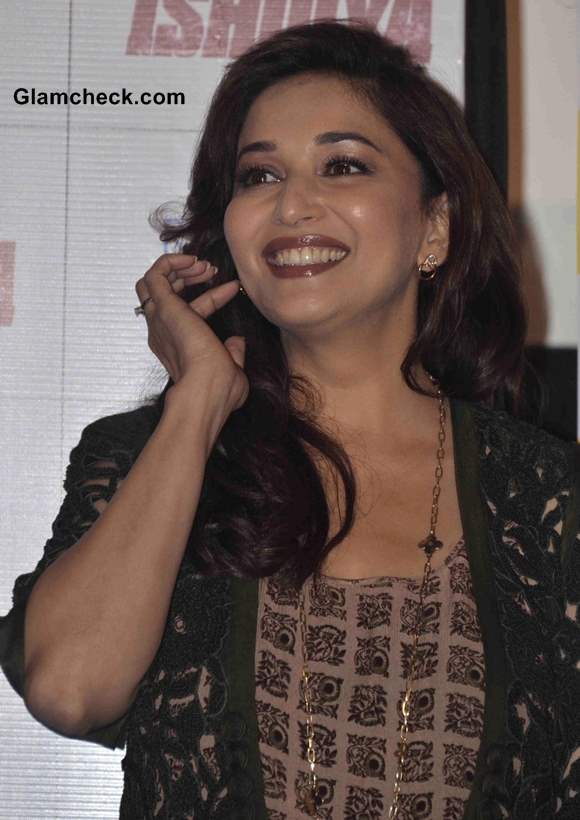 Madhuri Dixit 2014 Movie Dedh Ishqiya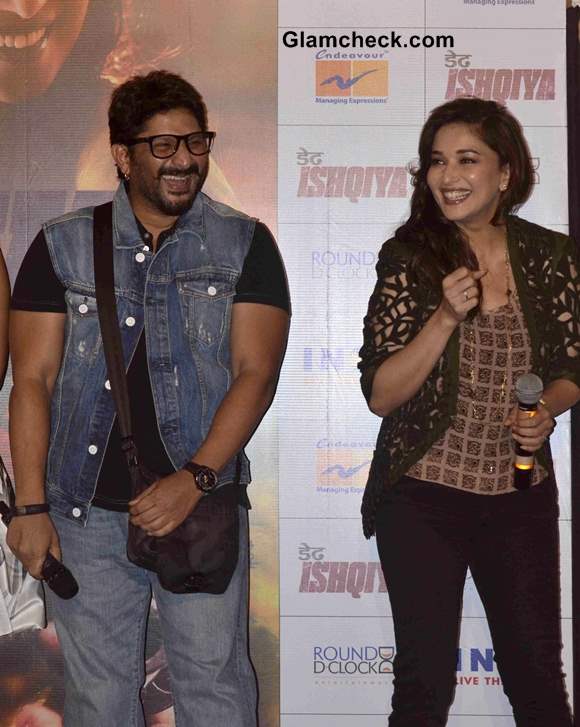 Madhuri Dixit 2014 'Dedh Ishqiya' Movie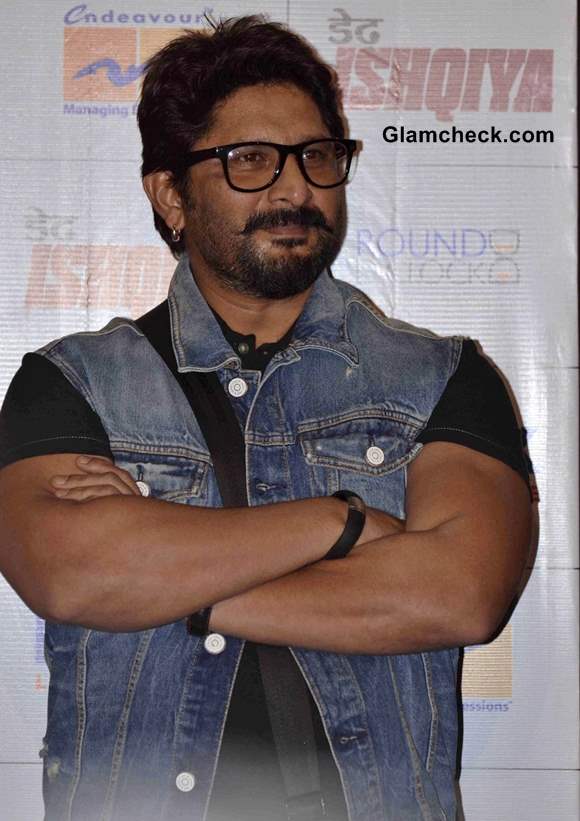 Arshad Warsi 2014 Dedh Ishqiya Movie
Huma, meanwhile, revealed that while the prequel –  Ishqiya – was a drama,  Dedh Ishqiya was fun.  She also expressed that she felt very lucky to be working with Bollywood greats like Madhuri and Naseeruddin, especially at this early stage of her career. It can't be easy sharing a podium with the dancing queen, and Huma was definitely doing her best to get noticed. She sported a black and white knee-length dress, glamorous makeup and an elegant updo. A far cry from Arshad's denim-dominated casual look and Madhuri's effortless chic one.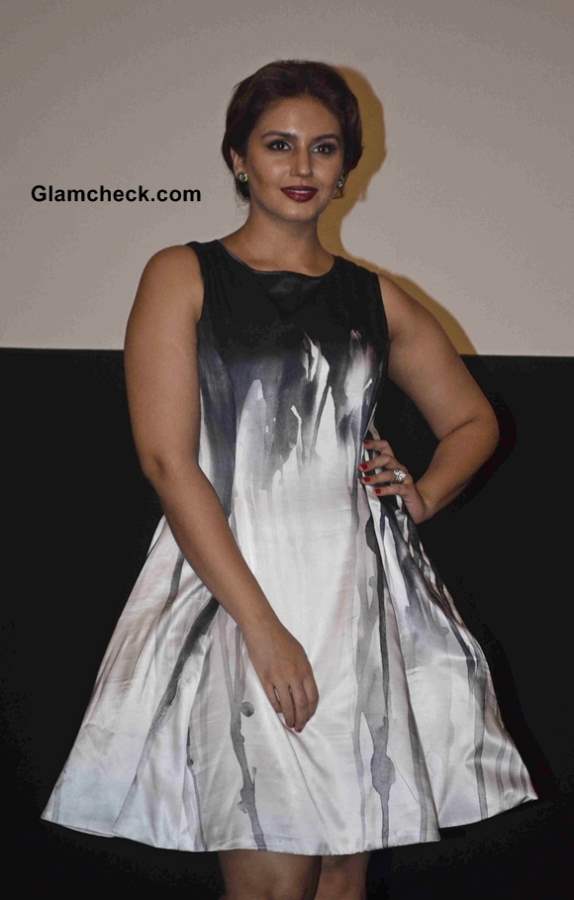 Huma Qureshi  2014 Dedh Ishqiya Movie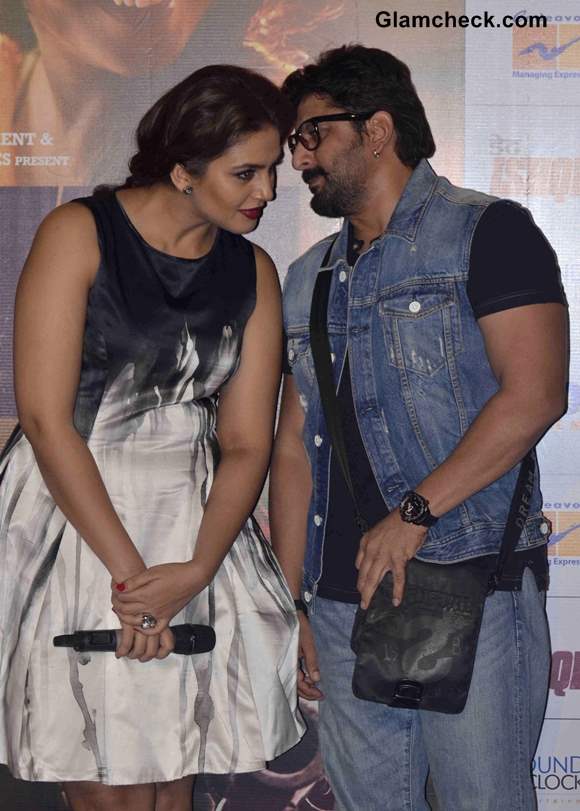 Huma Qureshi and Arshad Warsi 2014 Dedh Ishqiya Movie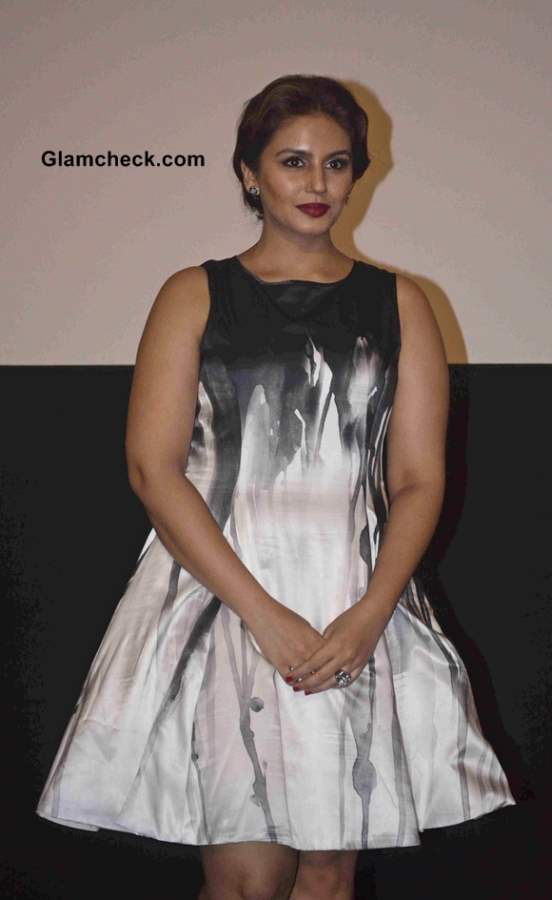 Huma Qureshi in Dress 2014 Dedh Ishqiya Movie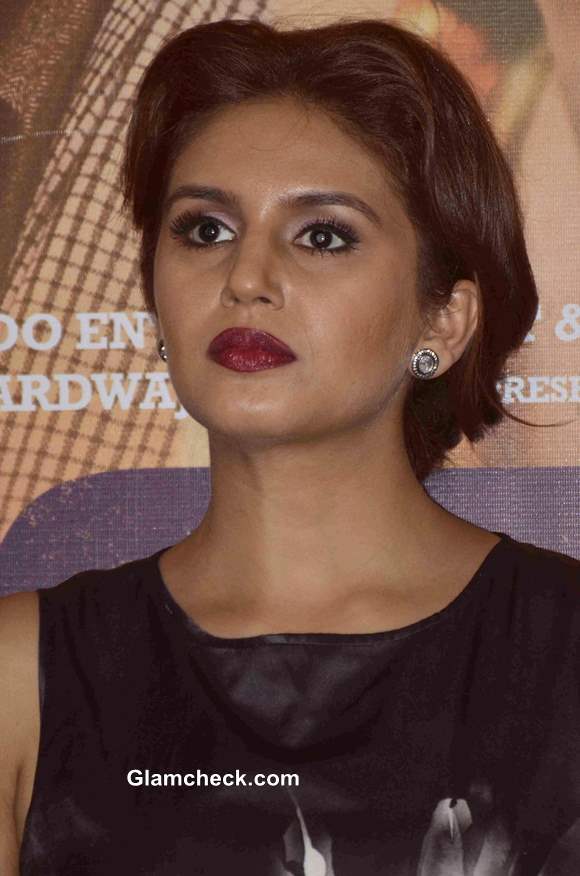 Huma Qureshi Pictures 2014 Dedh Ishqiya Movie
Die-hard Madhuri fans are excited because this film marks her comeback after more than six years off from the silver screen. Although she is often seen on TV shows, there's a different magic to Madhuri on celluloid, and her return is something that all film lovers have been looking forward to.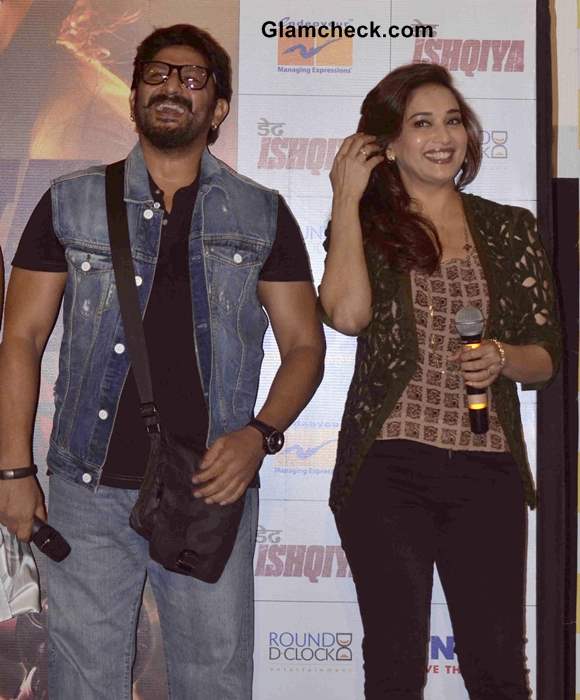 Arshad Warsi Madhuri Dixit Movie 2014 Dedh Ishqiya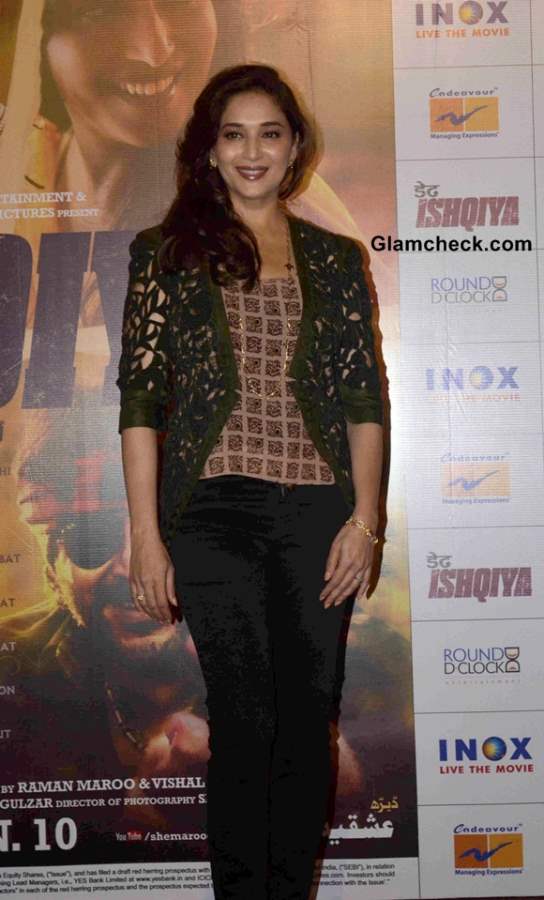 Madhuri Dixit in movie Dedh Ishqiya 2014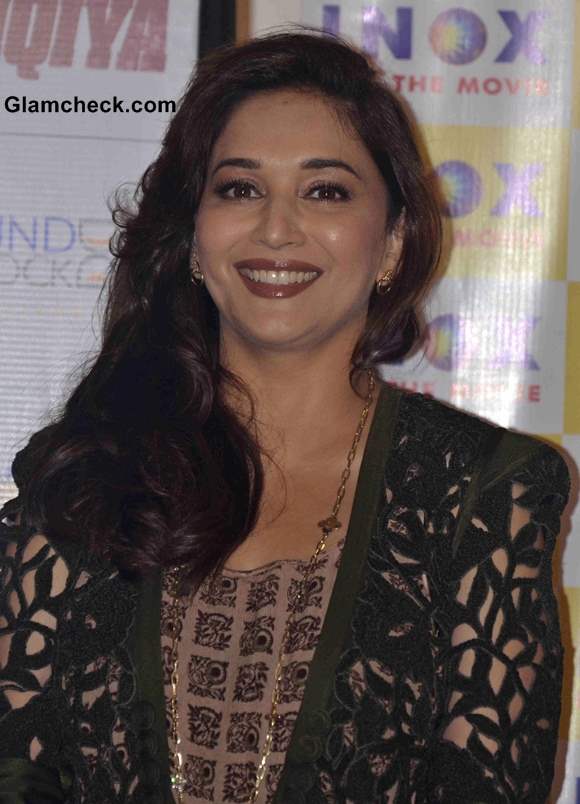 Madhuri Dixit 2014 Pictures
On being questioned about her comeback, she said that she definitely saw a change in the industry, especially with promotions which she called hectic. But there were good things too like more discipline, stream-lined scripts and overall better planning.
Dedh Ishqiya releases on January 31, 2014. 
Solaris Images